Suburban cities looking for land for industrial development
With very few shovel-ready sites for industrial manufacturing development available across Shelby County, municipalities like Lakeland and Arlington are beginning to consider designating new areas for future industrial development.
Officials say the lack of sites ready for industrial activity is hampering the ability to draw new companies here, but they believe there is plenty of land along Tenn. 385 that could be zoned industrial from Collierville to Arlington to Millington in the coming years.
"The competition between shovel-ready sites is fierce, and we've seen across the state and nationally that the communities who've made the investment in these sites and had these sites ready are winning the big projects," said Gwyn Fisher, Greater Memphis regional director for the Tennessee Department of Economic & Community Development.
Fisher believes having a developer-driven approach to economic development has not fared well in the Memphis and Shelby County area because developers will not shoulder the risks.
"Meanwhile, other communities across the state have opted to use public funds to acquire and prepare industrial sites," she said.
She describes site development as a long game since it takes a long time for communities to acquire sites, get them developed and ready to market.
"The first thing a company looks at is real estate," Fisher said. "If a community doesn't have a site or factory or office building or warehouse, then no amount of workforce incentives will change that."
In response to the problem, the state of Tennessee has implemented a number of site development assistance programs, including property evaluation, site certification and site development grants like the one given to the Tyson Chicken plant in Gibson County.
"We have very few marketable, shovel-ready sites in Shelby County, and we're losing out to communities that have made the long-term investment and have shovel-ready sites that they can give to a company at no cost," Fisher said. "We lose a lot to communities that offer free land for manufacturing. Memphis as a community has not made the investment in site development as some of its peer communities have chosen to make, and as a result I think we've lost projects because of it."
Within the northeast Shelby County Interstate 40 corridor, just three industrial manufacturing projects are underway so far this year. All are expansions for medical device companies already with a presence in the area. Engineered Medical Systems (EMS) in Bartlett, Onyx Medical in Shelby Oaks and Wright Medical in Arlington are in various stages of construction that will nearly double the size of each respective operation.
---
TOM BAILEY: Wright Medical to start expansion in Arlington, hire 30 more
TOM BAILEY: Onyx Medical to expand manufacturing facility
---
Arlington has a small inventory of land left that is designated for industrial.
"But we have quite a bit of uncharted land," Arlington Mayor Mike Wissman said. "We have a future land-use plan, but most of that's zoned agricultural or estate. So as we're working on our updated future land-use plan now, there's a chance we might incorporate another industrial park in there somewhere" along Tenn. 385.
The town has hired Fisher Arnold to create the land-use plan that will shape the town's land designations over the next 10 to 15 years.
"The 385 will eventually be the 69, the NAFTA highway, and it's going to be amazing for companies that want to locate there because they will have a straight shot from Montreal to Monterey, Mexico, and Memphis is the midpoint," Fisher said.
Land-locked Bartlett has not seen any recent new building development for industrial uses, although there has been some recent expansion on existing properties.
"We're hurting in the same situation here in Shelby County," said Bartlett Area Chamber President John Threadgill,who noted how rural communities traditionally have been forced to step forward and build a spec building for industrial use in order to lure potential companies to their area.
"Developers aren't going to come in and build the size spaces that are needed for the medical device industry or most of the (manufacturing) companies we talk with who are looking for spaces from 20,000 square feet to more than 100,000 square feet," Threadgill said.
Fisher thinks the county could see more spec industrial buildings like the one announced earlier this year in Memphis off Challenger Road south of Memphis International Airport.
"Communities might want to start looking at spec buildings as we begin to build developer confidence in the community and our ability to fill these up," she said. "The high-quality jobs are in manufacturing, and it takes time to develop with a long-term commitment from communities. And it's well worth it."  
While Lakeland has no properties zoned for industrial development, the city is interested in exploring future opportunities, according to City Manager Shane Horn.
"We certainly desire to grow our tax base from a commercial and industrial standpoint in order to lessen the burden on our residents," said Horn, who pointed out the city has a number of residential projects underway and planned. "There are some locations we believe would make for good industrial sites; it's just a matter of finding the right fit and making sure we have the infrastructure to support those opportunities."
Specifically, he sees the northern border along Tenn. 385 and the area near there as ripe for possible future industrial zoning.
"The struggle we have right now is with where we invest our resources to make the most sense at the current time and also looking toward the future and how Lakeland could look in the next five or 10 years and beyond," Horn said.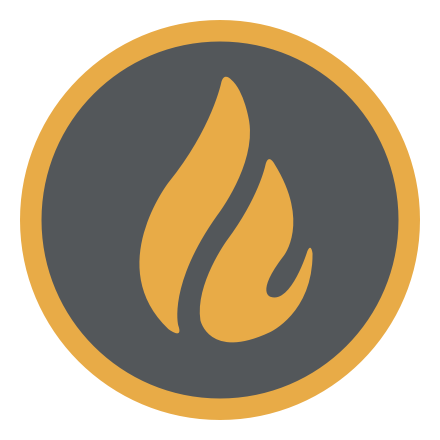 Michael Waddell
Michael Waddell is a native Memphian with more than 20 years of professional writing and editorial experience, working most recently with The Daily News and High Ground News.
---