Wiseman propels East into Class AAA title game for fourth year in a row
MURFREESBORO – The most impressive thing James Wiseman did Friday at the Murphy Center was a play that he didn't make.
With the final seconds ticking down in his team's Class AAA semifinal game against Brentwood, Wiseman found himself as the trailer on a fast break. He caught the pass just inside the free throw line and reared back like a baseball pitcher as he attempted a dunk over a Brentwood player.
Thankfully for the rim – and for the opponent's well-being – Wiseman missed. But he didn't miss much else and as a result the Mustangs have a chance for state history Saturday following their 46-42 victory.
"The vision that started with Dez (the late East coach Desmond Merriweather), Penny (Hardaway) … everyone said it was over," said an emotional Jevonte Holmes following his team's 11th consecutive state-tournament victory.
"But this is our fourth year in a row (in the title game). We sacrificed a lot … talked about that at the beginning of the year. Sacrifice, man."
Not only is Saturday the fourth consecutive title-game appearance for the Mustangs, a victory would make East the first Division I school in TSSAA history to win four straight state titles. East already has more championships in total than any school in the state and another Saturday would make a nice, round 10. 
East takes on Knoxville Bearden, which eliminated Whitehaven earlier Friday, in the 3:30 p.m. final. But they'd be heading home if not for a stellar effort from Wiseman.
The 7-foot University of Memphis signee, who was named Gatorade Tennessee player of the year on Friday morning, finished with 22 points, seven rebounds and eight blocks while shooting 10 of 14 from the floor for the second straight game. He took over in the closing moments of a close game, scoring six straight points to help East pull away from the Bruins (27-9).
"I was just trying to finish the play," said Wiseman of his aborted dunk attempt which led to the Brentwood student section to begin an "overrated" chant at the nation's No. 1-ranked player. "That was a message for the Brentwood student section."
Antonio Thomas and Tadarius Jacobs chipped in six points each for East, which won despite scoring its second-lowest point total of the season. The Mustangs (25-8) held the Bruins to 28.9 percent shooting while making nearly 50 percent of their own attempts (17 of 35).
This is Thomas' first season at East after transferring from Ridgeway, but the senior said he and his teammates are well-aware of what Saturday means.
"The tradition goes way back," he said. "Way back. A lot of the old players come and see us and it will be good to hoist that gold ball for them. … Here, it's more than a program. It's a brotherhood."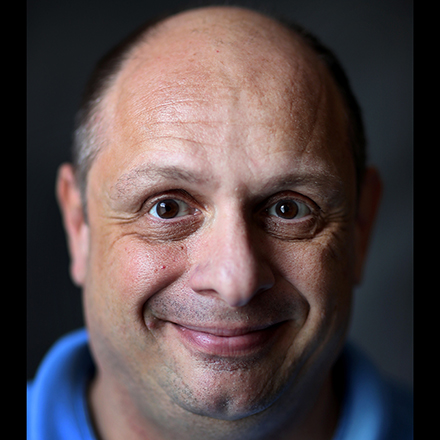 John Varlas
John Varlas is a lifelong Memphian who has covered high school sports in various capacities for over 20 years.
---