Bearden ends East's run in Class AAA despite stellar play by Wiseman
MURFREESBORO – When it was winding down – when the clock was counting down the seconds on East High's magical state-tournament run – James Wiseman wasn't on the court.
The Mr. Basketball winner and University of Memphis signee instead was on the bench after having been forced to foul in the backcourt as his team vainly tried to get back into Saturday's game. Wiseman sat on the end of the bench with his head draped in a towel, his injured future Tigers teammate Malcolm Dandridge seated next to him.
East's stated goal was to win it for Dandridge, who's been out for about a month with a knee injury. A history-making fourth straight Class AAA championship would have been great too.
Instead it's Knoxville Bearden that will hoist the gold ball; the Bulldogs winning the first AAA crown by a team from Knox County in 42 years with an impressive 83-68 victory.
East ends the year with a 25-9 record and a lot of fond memories from the last three years. But Saturday was Bearden's day.
"They made shots," said East coach Jevonte Holmes. "And we had too many turnovers."
Coach was right on both counts; the Bulldogs were 69 percent in the second quarter when they got back into the game after spotting East an early nine-point lead and then went 63.6 percent in the fourth quarter as they finally pulled away. For the game, Bearden was 27 of 50 (54 percent).
The Bulldogs' excellent backcourt duo of Ques Glover and Trent Stephney, who finished with 24 and 22 points respectively, hounded the Mustangs into 18 turnovers.
"They're a great team," said Holmes. "A seasoned team. They've been here three years straight. (Drew) Pember (a 6-10 Tennessee signee) didn't have a great game but his teammates picked it up.
"It's just one of those games."
Wiseman, who was named Gatorade Tennessee player of the year on Friday, had another stellar game. Despite constant double and even triple-teaming in the post, he ended his high school career with 24 points, 11 rebounds and five blocks. Kylan Haywood, who will head East's returning class for next season, had 15 on 6 of 7 shooting while senior Dee Merriweather added 13.
It's just the third time since 2000 that a team from outside Shelby County has won the championship in the TSSAA's largest public school division.
"James wanted to do it for Maclolm," said Holmes. "And I feel like I let these kids down … (but) it's always a blessing to get here. I felt blessed because of that but we're not satisfied because we didn't get a chance to hoist that gold ball."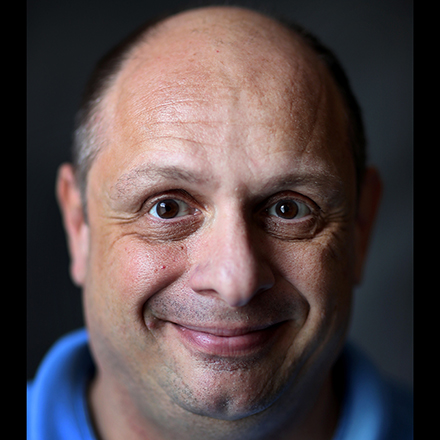 John Varlas
John Varlas is a lifelong Memphian who has covered high school sports in various capacities for over 20 years.
---