T-STEM and state titles? Executive principal says East High can achieve both
Even by its own lofty standards, the past few years have been pretty spectacular for the East High basketball program.
The Mustangs have played in the last five Class AAA state tournaments, winning the championship in 2016, 2017 and 2018, while finishing runner-up to Knoxville Bearden this year. The school has produced one national player of the year (James Wiseman), two state Mr. Basketballs (Wiseman and Alex Lomax), five players who will play for former East coach Penny Hardaway at the University of Memphis and a host of great memories.
Unbeknownst to most people, East made those strides as its enrollment dipped to 325 – which actually would qualify the Mustangs to play at Class A level rather than the state's top-enrollment classification of AAA.
And, with the high school at Poplar and Holmes shifting to a T-STEM program and the minimum requirements to attend East, there are questions about how many fewer students will attend.
And if the change in academic standards will impact the East basketball program.
"For me the whole conversation about athletics … I jokingly say that students can read a book and dribble at the same time," Lischa Brooks, executive principal at East, said. 
Brooks knows all about the school's hoops history. She was a student at East in the late 1980s and early 1990s when  Reginald Mosby shepherded the team through one of its golden eras. She was even on the sidelines as a cheerleader for East's epic battles against its then-biggest rival Treadwell, led by none other than Hardaway.
While last month's loss to Bearden prevented East from securing its 10th state title, the Mustangs' nine state titles still are more than any other school in the state. 
That defeat may have felt like the end of an era because of the transition from traditional high school to the T-STEM curriculum. But Brooks said that's not the case, adding that the goal is to remain viable at sports.
"You can have both of those skills," she said of academics and athletics. "And what we're really trying to get at is recognizing that we have student-athletes, scholar-athletes. And if we have students that are very proficient with athletics – football, basketball, soccer, track, whatever it is – they will also have academic preparedness for tomorrow.
"But the extracurricular piece is so important … (sports) is the fabric (of East). It goes hand-in-hand. It doesn't have to be one or the other."
In an effort to remain viable after enrollment had dropped below 500 and to stave off possible state intervention after it was ranked among the bottom 10 percent of school performance around the state, East shifted to a curriculum focusing on transportation, science, technology, engineering and math (T-STEM) beginning with the 2017-18 school year.
Players such as Wiseman who were already enrolled were allowed to stay through graduation without having to take T-STEM classes. Future students from outside East's catchment zone – including athletes – will have to apply and meet the rigorous standards required of the T-STEM program.
At the same time, East will continue to draw from the surrounding Binghampton community.
"We are a school of choice," Brooks said. "So what that means is no one automatically comes here. Students have an opportunity to apply to come here and what we look at with their admission is … test scores, conduct and attendance.
"But if they live within a 2-mile radius of the school – and that has been identified by the district – we can look at their conduct, we can look at their attendance but we don't have to look solely at their test scores. We can if it helps them but we don't have to.
"So there are students that are able to come here that maybe don't have the test scores, quote-unquote, but they have the attendance, they have the conduct, they have the grades. We have a lot of students that came here from Lester (Middle School), a lot of the eighth-grade class, the vast majority of them came here. Some came because their test scores were high and some came because they had the passion and wanted to be here. They wanted to be a Mustang."
Brooks' job is to make sure they flourish both athletically and academically – like Lomax, Wiseman and another Tiger signee, Malcolm Dandridge, all did. She recognizes, though, that alums gathered around the water cooler won't get excited about winning the Science Olympiad; they just want to beat the White Stations, Whitehavens and Ridgeways of the world in sports.
To that end, Brooks said East plans to remain a AAA basketball school even after the TSSAA reclassifies in two years; for the 2017-2021 cycle, East was classified as a Class A basketball school with an enrollment of 494 but elected to "play up" (per TSSAA bylaws schools can request to move up in classification but not down).
Brooks acknowledges the initial skepticism within the community that greeted the announcement of East's transition. She herself said "as an alum, I was very sensitive to that (change). Like 'wait, what is happening at East?' "
What's happening is a neighborhood school that is re-inventing itself academically, while striving to maintain its place among the top high school sports brands in the city. The executive principal said there's no reason East can't do both.
"There's always been an engineering focus here at the school," Brooks said. "My husband (also) graduated from East, and he took engineering classes. So for the district and the community, it made a lot of sense to kind of re-invigorate things, to put a focus on STEM education in general.
"But I'm excited about the whole idea of community. And a lot of time that manifests itself through extra-curricular activity … it's a part of what we want to continue to have."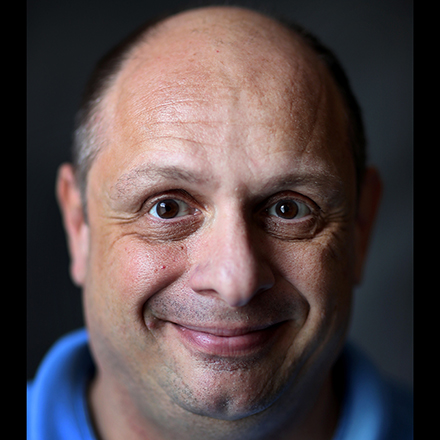 John Varlas
John Varlas is a lifelong Memphian who has covered high school sports in various capacities for over 20 years.
---