Commission to vote on Pre-K ordinance, appoint new chief public defender
Shelby County Commissioners are expected to vote Monday on an ordinance appointing a fiscal agent to oversee its prekindergarten funding as the program expands over the next three years.
Shelby County and the city of Memphis several weeks ago introduced an ordinance as part of a larger plan to invest $16 million annually in Pre-K. The investment would preserve 1,000 Pre-K seats that would be lost at the end of this school year due to the loss of an $8 million expiring federal grant.
The additional Pre-K funding would also add 1,000 Pre-K seats in the following two school years throughout all Pre-K classrooms in Memphis and suburban municipalities.
"We don't really want to be in that predicament again, where we have to cut the Pre-K program because of lack of funding," Shelby County Commission Chairman Van Turner said on The Daily Memphian Politics Podcast. "It's not really just funding it for right now, but we want a long-range game plan to fund it over the next years." 
The ordinance was approved by the Memphis City Council on final reading March 5. The fiscal agent, who would be chosen by Memphis Mayor Jim Strickland and Shelby County Mayor Lee Harris, is expected to be announced when the commission meets Monday.
Pre-K expansion was a significant talking point when the City Council and County Commission held a joint meeting at City Hall Thursday. The ordinance cites Shelby County Schools data from the 2017-18 school year in which the district deemed 51 percent of kindergartners ready to learn -- far short of the Shelby County's goal of 90 percent.
Another goal of the ordinance for Shelby County and Memphis is for every 4-year-child, regardless of income, to have access to Pre-K.
"This has tremendous economic impact for us. From a teacher's perspective, I believe that the great equalizer is education," Shelby County Director of Education Cedrick Gray said Thursday.  
Politics Podcast
Shelby

County Commission chairman Van Turner on Pre-K, politics and criminal justice reform on The Daily Memphian Politics Podcast.
Listen on The OAM Network, Spotify, iTunes and Stitcher.
In July 2018, the commission passed a resolution to support increasing its pre-K funding from $3 million to $8 million in the coming years to address the loss in federal funding. It did not, however, decide from where it would allocate that money. The commission is likely to address the funding during its upcoming budget cycle.
The Commission is also scheduled to vote Monday on appointing the new county chief public defender. Mayor Harris' nominee, Phyllis Aluko, was unanimously recommended by the commission's general government committee Wednesday. Aluko has worked in the public defender's office for more than 25 years.
If selected, Aluko would be the first African-American woman to lead the office in its 103-year history.
Other items the County Commission is expected to vote on include:
Harris' nomination of Yvonne Acey, Emerald Dunn-Barhulet and Joseph Lowry for appointment to the Shelby County Historical Commission.
A resolution in support of all public sector employees in Shelby County earning a minimum wage of at least $15 per hour.
A resolution approving changes and restructuring of the Countywide Juvenile Justice Consortium, which was created when the Department of Justice began oversight of Shelby County Juvenile Court in 2012.
The County Commission meets 3:30 p.m. Monday. Follow @OmerAYusuf for live coverage during the meeting.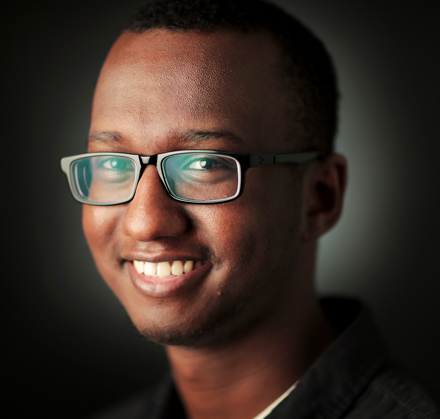 Omer Yusuf
Omer Yusuf is the county government reporter for The Daily Memphian. Omer was previously a reporter at The Jackson Sun and is a University of Memphis graduate.
---