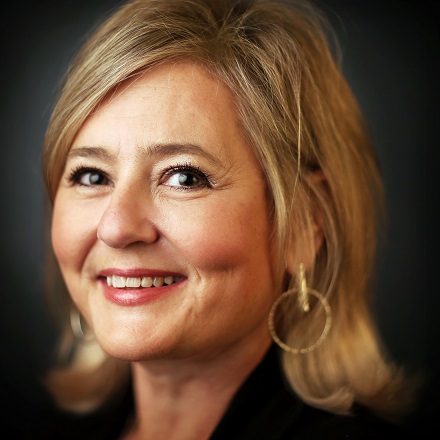 Biggs: Mardi Gras has reopened with fast-casual service
Penny Henderson has reopened Mardi Gras, the restaurant across the street from Crosstown Concourse that she closed after staffing issues earlier this month.
"I went to counter service, I only had two people, and it went fine," Henderson said.
She's been plagued by staff issues since she opened the restaurant in 2015 and Mardi Gras was the last straw. When most of her staff didn't show up for her busiest day of the year, she closed the next day, said she was taking off a week for Lent while she decided what to do, then came back only to have no one show up for work. She put a closed sign on the door and left, but reopened on Friday after an outpouring of support from her customers.
Henderson and her son alternate time between Memphis and a suburb of Houston, where they own a food truck and are opening a restaurant.
"It's how we've been coping," she said. "One of us spends a week or two here, where it's one thing after another, then we go to Texas, where everything runs smoothly."
She's changing the hours at Mardi Gras and is still not certain what they'll be. If she opens for lunch, it will be later, like 12:30 or 1 p.m. She'll definitely open by 3 p.m. so that folks can come in for dinner, and she'll keep counter service.
"We've rearranged it so that we have cafeteria-style tables, so it's communal and people like it," she said. "We're using foil-lined baskets and canned drinks for now, but we're serving the full menu."
Mardi Gras is at 496 N. Watkins; Henderson will continue her regular days of operation, Wednesday through Sunday. Call 901-425-2713 before showing up for lunch.
This week
Interim Restaurant and Bar hosts its March wine dinner March 27, featuring wines from Illahe Winery presented by Wine Market. Four courses plus dessert; seats are $75 and are available by calling the restaurant at 901-818-0821.
Comeback Coffee, 358 N. Main, has its grand opening March 29 at 7 a.m. Cole Jeanes, who was most recently at P.O. Press in Collierville and the guy behind the decadent biscuits there, is running the kitchen, so expect good things. Live music will start in the courtyard at 6 p.m.
Taste of Israel
Get your tickets now for Memphis Jewish Federation's Taste of Israel coming up April 4 at Memphis Botanic Garden. General admission is $72 and an upgrade to The Shuk Premium Experience, which includes a top-shelf whiskey lounge, special wines and appetizers and valet parking, is $125.
There will be chefs from Andrew Michael, Erling Jensen, Bar DKDC/Beauty Shop, Bounty on Broad, and Holy Cow, the kosher deli inside the Jewish Community Center. Wines from Israel will be served and there will be live music. Get your tickets at jcpmemphis.org/taste-of-israel. 
Destination: Delicious
Check back next week for the list of our April events and links to tickets, but go ahead and mark off the evening of April 9 for our spirits tasting and lunch on April 26. I have nice things planned for you. And be sure to catch our podcast this afternoon, where you can hear fellow Daily Memphians Chris Herrington and Jared Boyd share their thoughts on chips and dips with me.
Fun with your food
This weekend three local foodies--Jonathan Cole, Kim Gullett and Nathan Tipton--set out to try fast food fish sandwiches and pick their favorite. (Tipton was a Destination: Delicious podcast guest when we talked about his king cakes, and Cole and I cooked a fabulous squash soup in his kitchen shortly after we launched.) I love, love, love this kind of stuff and want to share it with you. When I do food tours, they last for days and have me near tears by the end, but they did it for fun and you can read about it here. Want to do one of your own? Share it with me; maybe we'll feature it.
---