American Harmony to set sail on the Mississippi River
The Mighty Mississippi will soon be home to a new, modern riverboat, the American Harmony.
American Cruise Lines, which has 11 small ships and nine Mississippi River itineraries, in August will launch the American Harmony, which will sail the Mississippi River exclusively.
The ship, built in Salisbury, Maryland, will be the most luxurious in the fleet with its 275 square feet and larger staterooms complete with private balconies and hotel-size bathrooms.
"American Harmony is the second modern riverboat available in the U.S., and it's going to be the most exciting new ship on the Mississippi River in 2019," said Alexa Paolella, manager of public relations for American Cruise Lines. "Our guests are already loving its sister ship, American Song – our first modern riverboat already cruising out West on the Columbia and Snake rivers. American Cruise Lines is very proud to be adding new American-built ships to the Mississippi every year."
The boat will have the capacity for 190 guests and feature lounges towering 40 feet above the Mississippi River as well as triple the amount of glass as other riverboats, improving the views for passengers. The new riverboat's atrium – a four-story, glass-enclosed area with a large skylight – will serve as a central gathering point for the ship.
One sample sailing for the American Harmony is an eight-day Lower Mississippi River Cruise, which will run between Memphis and New Orleans. Shore excursions will include a swamp airboat tour of the Atchafalaya Basin, where passengers can feed butcher's fat to an alligator, and a stop at a wharf-side restaurant to sample fried frog legs and crawfish boulettes.
"American Cruise Lines' ships regularly dock in Memphis throughout the season – March through December," said Susan Shultz-Gelino, the company's director of business development. "The city is so vibrant and has so many great attractions – it is always one of the highlights for our guests."
All of American Cruise Lines' lower Mississippi cruises departing from Memphis offer guests extra time to explore the city.
In an economic study released in 2013 by Younger Associates, boat dockings in Memphis generated roughly $36 million with 35 dockings. With the addition of Beale Street Landing in 2014, the Memphis riverfront has seen a large uptick in dockings.
"Our cruise ship dockings have increased every year since Beale Street Landing was completed," said George Abbott, director of external affairs for Memphis River Parks Partnership. "This year, we anticipate 67 dockings and about 23,000 passengers. A lot of them spend an overnight in Memphis, and pretty much every person on those boats does some sort of visit in Memphis to Graceland or Beale Street to take time to enjoy the city."
Beale Street Landing also is home to the American Queen Steamboat Company. The American Queen travels the Mississippi giving guests an up-close and personal view of life along the river.
"We're very happy with more and more tourists coming to Memphis and spending their dollars here," Abbott said. "It (American Harmony) will bring in more people, and the real exciting thing is, with a new boat, it will attract a new demographic."
The American Harmony will launch in August with an eight-day roundtrip sail from New Orleans. Staterooms start at $4,320 per person.
American's cruise prices are all-inclusive for all food and drink, including complimentary beer and wine with both lunch and dinner. Onboard entertainment, guest speakers and lectures are all included, as well as most shore excursions. 
All of American Cruise Lines' ships are built in the U.S., and each is under 200 passengers. American Harmony is the second of five planned modern riverboats for the company; the first, the American Song, launched in October 2018, and the third is expected to launch in 2020.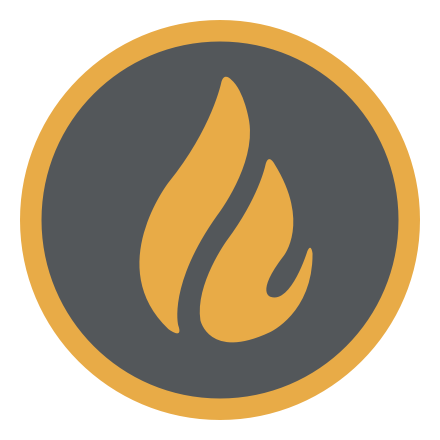 Christin Yates
Christin Yates is a native Memphian who has worked in PR and copywriting for a decade. She earned her B.S. in public relations and M.S. in mass communications from Murray State University.
---