The Yard, cutting-edge sports training facility, opens in Arlington
The Yard, a $1 million sports training facility, is ready for business in Arlington.
The 33,000-square-foot center opened April 5 and will provide a place for local soccer, football, lacrosse and baseball/softball teams to practice. It also will offer a wide variety of equipment and amenities for individuals. 
Co-owners Ricky Dyer and Scott Benjamin, both Arlington residents, knew from the start they wanted to establish their new business in their hometown.
"Arlington's a loyal community that has shown it supports small business, shopping local and staying local. That's probably the thing we're most excited about," Dyer said. "We could've possibly found a cheaper commercial space in other areas, but we're all about serving the Arlington community well."
Downstairs at The Yard features a 10,000-square-foot dedicated fitness center with cardio and strength-building equipment ranging from pin select, plate-loaded and free weights to a 2,400-square-foot functional fitness turf area.
"On both ends of the turf, we have rack or rig systems that you see at some of the more boutique fitness centers, so you can do anything from suspension training to core training to Olympic lifting," Dyer said. "That's what I feel makes the fitness center pretty unique."
Upstairs is all about amenities, turf sports and baseball/softball training. A 6,000-square-foot indoor turf practice field is available for team practices and individual/small group training, with portable soccer and lacrosse goals and a professional-grade Snap Attack football throwing machine.
An area with seven batting lanes features professional-grade Hack Attack and Hack Attack Jr. pitching machines, as well as portable pitching mounds for baseball and a pitching strip for softball. Other amenities include a parent's observation lounge, group exercise room and locker rooms.
Locally based Trigon Sports outfitted all the new facility's 18,000 square feet of turf areas.
The building where The Yard is located was previously the home of Grisham Security Storm Doors, an 80,000-square-foot facility. It was purchased nearly three years ago for a complete renovation.
"I had it rezoned for a group fitness facility because I thought there was a need out here in Arlington, especially for kids to practice when it's raining outside," said Bill Powell, co-owner of the building.
The front part of the building today is Arlington Climate Controlled Storage, which Powell and his business partner opened one year ago. The Yard takes up the back portion.
The idea for The Yard came about nearly 20 years ago. Dyer spent five years serving in the Marines. When he transitioned out in the early 2000s and attended the University of Tennessee, he worked at The Rush Fitness Center. The big-box gym design was funded by a group of investors and owners from the West Coast.
"There were TVs everywhere, and they were on the forefront of the spin studios, with low lighting and almost feeling like a disco or club," said Dyer, who trained three of the owners and began to pick their brains about how they started their business. "That's how the concept for The Yard formed when I was just 24."
He envisioned having a space for young athletes to train and develop their skills, but he ended up putting the idea on the back burner when he became a medical sales representative. The interest was rekindled years later as his two sons, now ages 6 and 8, grew up and began playing football and competitive baseball. Benjamin also has children involved in local organized sports.
"There's just a very close tie between our past and our children's passions," said Dyer, adding he and Benjamin played high school football and Benjamin went on to play college ball.
The partners, who each have other business interests as well, have hired three directors to handle the daily operations at the facility.
Anything at The Yard turf sports-related or involving the golf simulator will have a rental fee, while participation in the fitness center will require a membership. The Yard's target demographic for its turf areas are baseball, softball, lacrosse and soccer teams.
"We've already formed a partnership with (Arlington Softball Baseball League), our local Little League, and they're going to be utilizing our facilities for age-specific skills-based training every Saturday and Sunday during their season," Dyer said.
He also has talked with local competitive baseball associations and the Arlington Soccer Association.
The Yard is partnering as well with Arlington-based LiveFIT, which will conduct all its group, small group and personal training activities.
Dyer and Benjamin have ambitious expansion plans for their new venture, with hopes of opening as many as 10 locations throughout the Southeast over the next five to 10 years.
"I think it's an incredible concept," Powell said. "It's been well-received here in Arlington. It's going to be a really high-energy, fun place to work out, and a really safe environment."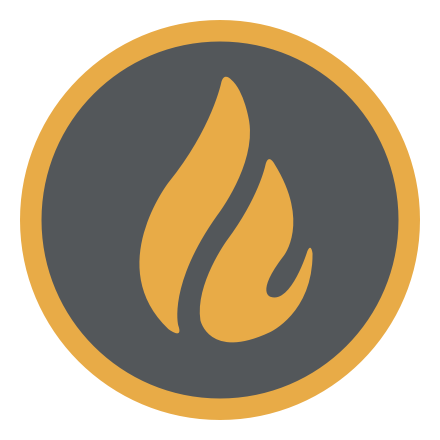 Michael Waddell
Michael Waddell is a native Memphian with more than 20 years of professional writing and editorial experience, working most recently with The Daily News and High Ground News.
---