Memphis 901 FC falls on a soggy night in Nashville
NASHVILLE  – Memphis 901 FC lost in the inaugural edition of the I-40 Derby Saturday night at First Tennessee Park. But in the 2-0 defeat, the city's new United Soccer League franchise may have uncovered a key piece of the puzzle.
Midfielder Cameron Lindley, who joined the team on loan from MLS side Orlando City about 48 hours before kickoff, got the start and went the full 90 minutes. In doing so, he displayed some of the vision and passing the skills that will be vital in bolstering an attack that has scored just five times in seven matches.
Saturday's loss was the team's second straight shutout.
"I'm fit; I'm ready to go," said Lindley. "I was prepared but I just wish we could have gotten a better result. Doesn't matter how I play or how anybody else plays, if you don't get the result you don't get the result.
"It was definitely tough but the guys received me really well and I couldn't ask for a better group of guys to be a part of."
Lindley had a hand in almost everything good Memphis did offensively. Unfortunately, chances were few and far between against a Nashville squad that improved to 3-1-1. The home team outshot Memphis, 21-6, and put seven shots on target to Memphis' one.
"I can't fault our effort," said Memphis coach Tim Mulqueen after watching his team drop to 1-2-4.
"For our third game in a week … I thought our tactics were great. We created some chances; we need to finish them. It was a difficult environment and a difficult surface but I couldn't be prouder of the group.
"And (Lindley) was fantastic. Great player and we're delighted to have him."
Kickoff was delayed for 78 minutes due to lightning strikes in the area of the stadium. And when the game finally got underway, both teams were competing on a wet pitch that Mulqueen said was "like ice skating."
Memphis' best chance came early in the second half when Rashawn Dally, who came on for Oliver White at halftime, was denied by a terrific save from Nashville goalkeeper Matt Pickens. The visitors were the better side for several stretches in the second half but it was Nashville that got on the board first when Matt LaGrassa took advantage of some confusion in the Memphis backline and scored in the 78th minute.
"It's an unfortunate call on the throw-in that leads to their goal," said Mulqueen. "I think we were all anticipating that it was our throw-in and we were a little disjointed."
Ropapa Mensah got the second for Nashville two minutes later.
The fledgling rivalry between the teams went into high gear in the 88th minute when Memphis' Wes Charpie brought down Kharlton Belmar, who responded with a two-handed shove to the chest. Charpie was the only one cautioned though.
The team now has two weeks off before its next match, April 27 at AutoZone Park against Charleston Battery.
"If we keep competing like this, things will start going our way," Mulqueen said. "The breaks will start going our way." 
Nashville 2, Memphis 0
Memphis (4-4-2): Jeff Caldwell; Abdi Mohammed; Marc Burch; Jacob Hauser-Ramsey (Todd Pratzner, 45th); Wes Charpie; Duane Muckette; Ewan Grandison; Adam Najem; Cameron Lindley; Oliver White (Rashawn Dally, 45th); Elliott Collier
Nashville (4-3-3): Matt Pickens; Darnell King; Justin Davis; Ken Tribbett; Liam Doyle; Matt LaGrassa; Michael Reed; Lebo Motolo (Alan Winn, 64th); Tucker Hume (Ropapa Mensah, 64th); Kharlton Belmar; Daniel Rios
Goals: Nashville, Matt LaGrassa (78th); Ropapa Mensah (81st)
Cautions: Memphis, Marc Burch (85th); Wes Charpie (88th); Elliott Collier (90th)
Attendance: 6,871
Possession: Memphis 45.9%; Nashville 54.1%
Duels success rate: Memphis 48.2%; Nashville 51.8%
Aerial duels won: Memphis 45.7%; Nashville 54.3%
Interceptions: Memphis 9; Nashville 8
Offsides: Memphis 3; Nashville 0
Corners: Memphis 3; Nashville 11
Passes: Memphis 388; Nashville 436
Long passes: Memphis 99; Nashville 66
Passing accuracy: Memphis 72.9%; Nashville 79.4%
Passing accuracy in opponents half: Memphis 60.1%; Nashville 68.0%
Crosses: Memphis 7; Nashville 30
Crossing accuracy: Memphis 42.9%; Nashville 30.0%
Shots: Memphis 6; Nashville 21
Shots on target: Memphis 1; Nashville 7
Blocked shots: Memphis 2; Nashville 4
Shots outside the box: Memphis 4; Nashville 7
Shots inside the box: Memphis 2; Nashville 14
Shooting accuracy: Memphis 16.7%; Nashville 33.3%
Tackles: Memphis 21; Nashville 14
Tackles success rate: Memphis 71.4%; Nashville 64.3%
Clearances: Memphis 24; Nashville 11
Fouls: Memphis 10; Nashville 9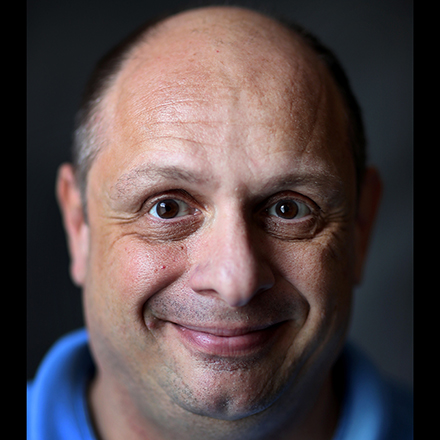 John Varlas
John Varlas is a lifelong Memphian who has covered high school sports in various capacities for over 20 years.
---