New chief public defender's vision built around 'client-centered representation'
New Shelby County Chief Public Defender Phyllis Aluko's vision for the agency is built around a goal of "zealous, ethical, client-centered representation."
Before presenting an initial plan to match her vision, Aluko has spent the past few weeks meeting with staff and listening to issues they want her to prioritize.
"After I conclude my listening sessions, and that should be in the next couple of weeks, we will develop a plan that we will begin to follow to try and work on some of those issues that have been pressing for some time," she said.
Aluko was sworn in as chief public defender at The Walter L. Bailey Jr. Criminal Justice Center Tuesday in front of family, friends, colleagues and elected officials. Aluko is the first woman to lead the agency in its 102-year history.
Aluko, who has spent the past 25 years with the public defender's office, was nominated by Shelby County Mayor Lee Harris and unanimously confirmed by the Shelby County Commission in March. Previous Chief Public Defender Stephen Bush retired earlier this year.  
"This transition is going to be a challenge for anyone," Aluko said. "But I believe knowing the personnel – not just the personnel within our office, but the prosecutors, knowing the judges, sheriff's deputies – I think it helps and I'm enjoying the process."
The Shelby County Public Defender's Office represents more than 25,000 adults and children each year from general sessions court to the U.S. Supreme Court. The office is also the third-oldest public defender system in the country.
Aluko, a University of Pittsburgh law school graduate, will lead an office with more than 140 defense attorneys, who represent indigent defendants charged in criminal court cases.
Harris nominated Aluko after several months of searching for Bush's replacement. Harris said Aluko's desire to serve and "righteousness" make her the right person to lead the office.
"If you go to an important community meeting in town – a meeting where community concerns are being aired, a meeting where the most vulnerable have convened to give redress – there is a good chance that Phyllis Aluko will be there," Lee said.
U.S. Court of Appeals Sixth Circuit Judge Bernice Donald said Aluko's understanding of key issues, including implicit bias and juvenile justice, will help her in trying to create a more balanced justice system.
"We need an office that embraces all of the needs of the system and holds people accountable," Donald said. "As chief public defender, Phyllis Aluko will do that."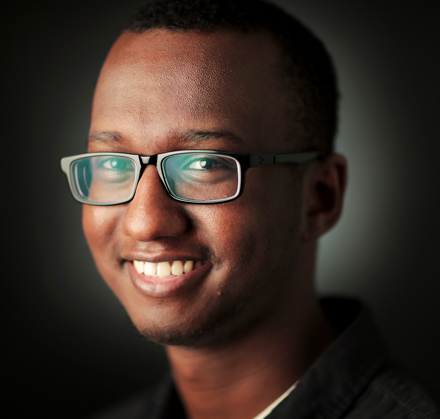 Omer Yusuf
Omer Yusuf is the county government reporter for The Daily Memphian. Omer was previously a reporter at The Jackson Sun and is a University of Memphis graduate.
---