MLK50 Next Step grant recipients discuss how they are changing Memphis
While the 50th anniversary of the assassination of Dr. Martin Luther King Jr. has come and gone, the impact of the MLK50 effort continues to make strides in Memphis.
Six local nonprofits are working to create meaningful change in areas they influence with the help of $25,000 grants each awarded by the Community Foundation of Greater Memphis in September.
It's part of "MLK50: The Next Step Forward," an initiative of the Community Foundation created to recognize organizations working in six areas of public interest including poverty, higher wages, decent housing, quality education, justice and peace - the pillars King stood for to affect real and systemic change.  
With the grant for affordable housing, United Housing is offering a Mobile Homebuyer Education Workshop in Binghampton and Crosstown, helping 300 individuals understand the fundamental mechanics of financial literacy and homeownership. The classes cover the importance of credit scores and how to manage personal finances, among other topics.
"This grant provides people access to information and resources, and they're (homebuyers) not going after predatory loans, but they're going after wealth-building loans, not wealth-stripping loans," said Amy Schaftlein, executive director of United Housing.
Other panelists included Ephie Ballard-Johnson, president and CEO of Neighborhood Christian Centers; Robert Montague, executive director of Tech901; Yetta Lewis, co-founder and CEO of Gestalt Community Schools; Josh Spickler, executive director of Just City; and Brad Watkins, executive director of the Mid-South Peace & Justice Center.
For the better jobs/higher wages pillar, Tech901 is working to train and develop the talent pool in Memphis and ultimately, to help graduates of its programs secure information technology jobs with livable wages and increase the diversity of the skilled workforce in Memphis. Rather than starting a job that may pay $20,000 per year, Tech901 graduates can earn $37,000-$38,000 in their first technology roles.
"The hope and impact of our organization are that now 79 local employers are hiring women and people of color who have no background in technology, but who are being rigorously, vocationally trained," Montague said. "With this grant, we are able to provide that life-changing training for $100-$250 per class. The diversity is there, and the impact on lives is there."
Neighborhood Christian Centers is using its grant to pilot Holistic Home Visitation Services to address critical needs for 120 families in Section 8 housing. It aligns with community organizations to better serve people in the area and adopted the Transitions to Success model along with other organizations.
"I believe if you're going to change lives and change people, we need to know who's working with each other," Ballard-Johnson said. "We need to be able to take people and connect them with folks who are doing best practices in the city."
Just City pays expungement fees, bail costs and advocates for court debt reform and other social justice issues. It sued the state of Tennessee to change laws surrounding revoking licenses for non-motor vehicle offenses.
"Systemic change is the hardest thing any of us do," Spickler said.
Gestalt Community Schools, a charter operator, launched the Parent Village Project, a unique parents and community engagement model, at its five Hickory Hill schools to promote school-based support and mentoring to families.
"The neighborhoods you live in dictate the quality of education you receive," Lewis said. "Part of our work is moving from access to education, resource and policy, which is driven from the people."
The panelists discussed what ignited a passion in them to want to do the community work they are doing. Watkins cited his upbringing, which included his family being evicted and having the utilities turned off while he was trying to do his homework.
"Seeing the inequality and how much of it is by design, and how it keeps people trapped in poverty, made me realize how systems need to be changed. It's up to those of us who are from Memphis to do that," Watkins said.
The $25,000 grants awarded in September were funded in part by donors to the Community Partnership Fund. The Community Foundation of Greater Memphis began in 1969 to bolster the Memphis community through philanthropy. In 2018, the organization awarded $178.5 million in grants to 1,882 nonprofits and has assets of nearly $470 million.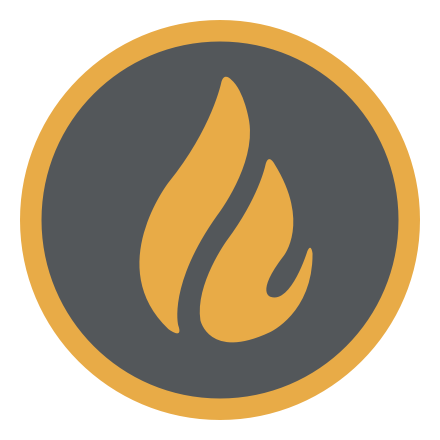 Christin Yates
Christin Yates is a native Memphian who has worked in PR and copywriting for a decade. She earned her B.S. in public relations and M.S. in mass communications from Murray State University.
---