Spirits & Soul brings a taste of Tennessee whiskey to Downtown
Downtown Memphis is the place to be for Tennessee whiskey lovers this weekend – and that's official Tennessee whiskey as well as other kinds of whiskey made in the state. We have a big birthday, so the Tennessee Whiskey Trail is coming to us.
"The Tennessee Whiskey Trail has done a launch in Middle Tennessee and East Tennessee, and since Old Dominick is the only distiller on the trail in West Tennessee, they came to us and we looked at our calendar and said, 'Hey, why not do it with the bicentennial?'" said Zach Smith, director of communications and business development for Old Dominick.
That was the birth of Spirits & Soul, a boozy festival going on Friday and Saturday on South Main and at Old Dominick, but it took a while to grow.
"Chris and Alex (Canale, co-owners of Old Dominick) were at, of all places, Italian Fest, and one of them said 'Let's tie it in with Trolley Night,'" Smith said. "And we've been organizing it pretty much since then."
On Friday at 6 p.m., the monthly South Main Trolley Night kicks off the event, pairing distillers with stores and offering tastings and sales of rare and hard-to-find bottles. On Saturday, a block party outside Old Dominick at 305 S. Front is all about the cocktails.
"That's party day," Smith said. "Distillers around the state will make two or three cocktails each and people can walk around and sample."
Inside Old Dominick, a roundtable discussion with members of the Tennessee Whiskey Trail takes place from noon-1:30 p.m., and a very lucky few can attend "Fundamentals of Cocktails: Leisure like a Pro" from 2-3:30 p.m.. The latter is a hands-on instructional limited to 20 participants. Both are in addition to the daily fees, which are $75 per day until Friday and $100 per day after, or $100 for a two-day pass until Friday and $125 after. (Daily Memphian subscribers, be sure to check your email from April 22 for a buy-one-get-one-free offer.)
Old Dominick and the Tennessee Whiskey Trail both launched in 2017. The trail stretches across the state and comprises  members of the Tennessee Whiskey Guild.
"I don't know why there aren't more in West Tennessee," said Trail representative Mariko Hickerson. "The Smoky Mountains and Appalachian Mountains, of course, have a history of moonshine and there are a lot of distilleries there. And I can't really tell you why there are so many in Middle Tennessee, but there are."
The website for the trail has a map, tells the history of some of the distilleries and offers a passport you can print and have stamped if you decide to make the tour of the state. When it's completed (or you've checked in at each place on the app), you'll get a T-shirt and hat.
"You can't buy them," Hickerson said. "They must be earned."
Canale & Co. owns Old Dominick Distillery, which at present has two vodkas, Old Dominick Memphis Toddy and Huling Station Bourbon on the market; a new barrel-aged Southern gin will be unveiled this weekend.
Dominick Canale, the founder of D. Canale, was the great-great-grandfather of Chris Canale.
"When he started D. Canale, his company was wholesale food, wine, liquor and beer," Chris Canale said. "They didn't make the bourbon here, but would go up to Kentucky and bring back 20,000 or 30,000 barrels a year and bottle it here."
It was bottled under the Old Dominick label from the 1870s up until Prohibition and Canale says there's plenty more to come.
Before you go:
Go to spiritsandsoul.com and buy tickets early for the best deal; Daily Memphian subscribers can buy one ticket or weekend pass and get the second free (see email sent to subscribers on April 22 for the code, or click here to subscribe and email destinationdelicious@dailymemphian.com that you've done so). You can also sign up for extra Saturday events there.
Click here to get a map of where distillers will be set up on Friday for South Main Trolley Night. Attending Trolley Night is free, as always, but you must have a ticket to participate in the tastings.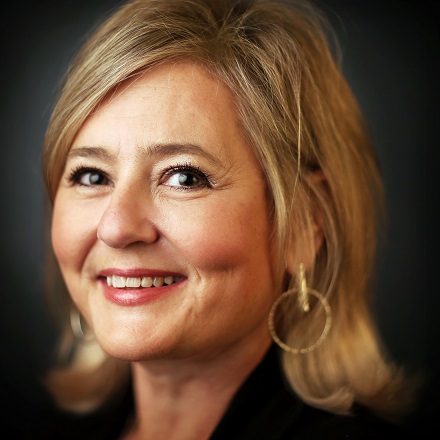 Jennifer Biggs
Jennifer Biggs is a native Memphian and veteran food writer and journalist who covers all things food, dining and spirits related for The Daily Memphian.
---