Gieselmanns lose second daughter to Batten disease
Frazer and Dana Gieselmann are no strangers to loss and grief.
On May 4, a day they knew was coming, the Gieselmanns lost their youngest daughter, Elle, to the same disease that took middle daughter, Milla, in November 2016.
"Elle lived to be 7 years old, and that's a year longer than we had Milla. I'm grateful for the extra time," Frazer said.
Both girls were diagnosed with Batten disease in 2014.
Batten disease, or Neuronal Ceroid Lipofuscinosis (NCL), is a family of rare diseases caused by autosomal recessive genetic mutations occurring in the body. Batten disease causes the brain to shrink, allowing it to control less and less of the body's functions. There are 14 known forms of Batten disease, often referred to as CLN1-CLN14. An estimated two to four births per 100,000 in the U.S. are affected by Batten disease.
Diagnosed in November 2014, Elle's health was better than her older sister Milla's at the time of diagnosis. Elle was able to take enzyme-replacement therapy, which was first offered in Columbus, Ohio, and later at Le Bonheur Children's Hospital, which was much more convenient for the Memphis family.
However, Elle did not take to the therapy quite like other children, and her health quickly began to deteriorate this spring. On May 1, she tested positive for adenovirus and parainfluenza virus, which can cause pneumonia and breathing problems. That hospital stay would be Elle's last.
Before she passed, Elle was able to celebrate her 7th birthday alongside family and friends, thanks to the Make-A-Wish Foundation. The party, held April 20 at the Junior League of Memphis on Central Avenue, included a petting zoo, food and fellowship. Hundreds of people came to celebrate Elle's life.
"Make-A-Wish wanted to do something for a couple of years, and we were patiently waiting for the right time and fit," Frazer said. "With this disease, today is better than tomorrow. You're always regressing. As we approached her 7th birthday, we decided to do a blowout birthday party like we did for Milla on her 5th birthday."
During their daughters' battles, the Gieselmanns began counseling through the Kemmons Wilson Family Center for Good Grief. The center was opening a new office for grief counseling in Midtown and named it Milla's House in honor of Milla.
Angela Hamblen Kelly, executive director of Baptist Centers for Good Grief, which operates the centers, praised the Gieselmanns' commitment to the Midtown office.
"Just being able to share their story and their passion for the work that we do and helping us open that second office to be able to provide more grief counseling to more people in our community is a testament to who they are and how important grief work is," Kelly said.
Ironically, Milla's House has moved from its location on Evergreen to the Junior League property on Central to serve more families and patients. At the time the party was planned, Frazer was not aware of the move.
"That (the move) made the party even that more special. We were so glad she was able to celebrate out of the hospital," he said.
---
Christin Yates: Gieselmanns turn grief into good
---
The Gieselmann's oldest daughter, Ann Carlyle, 10, is handling the loss as best as can be expected with counseling and other forms of therapy, such as making art with friends and family.
"It's hard, and it's not fun, but she's (Ann Carlyle is) doing very well in working through it," Frazer said. "She's learning new tools and how to use tools like talking to mom and dad. We can see she loves people in ways that are amazing. She sees people differently than most 10-year-olds."
Mom and dad are learning tools to lament, too.
"How do you deal with the pain? I'm still learning," Frazer said. "I dealt with Milla's death in a very different way than how I'm dealing with Elle's. It will be a different path."
Elle's visitation will be held Wednesday, May 8, from 5-7 p.m. at Second Presbyterian Church in the Fellowship Hall. Her funeral will be Thursday, May 9, at 11 a.m. at Second Presbyterian with graveside service to follow at Memorial Park Cemetery.
Dana Gieselmann has chronicled Elle's and Milla's journey on a blog, "The Gieselmann 5," where Dana posted on May 5, "Elle is with Jesus … and Milla. Blessed be the name of the Lord."
In lieu of flowers, the family asks to send memorials to Milla's House: https://baptistgriefcenters.org/center/memphis-tn/ or to Baptist Centers for Good Grief, 1520 W. Poplar Ave., Collierville, TN 38017.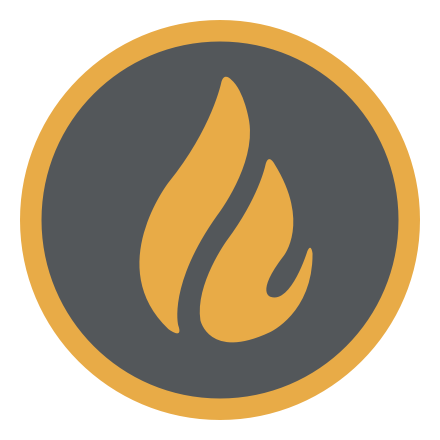 Christin Yates
Christin Yates is a native Memphian who has worked in PR and copywriting for a decade. She earned her B.S. in public relations and M.S. in mass communications from Murray State University.
---