Upcoming three-game stretch gives Memphis 901 FC a chance to shine
Opportunity is about to start knocking for Memphis 901 FC.
The city's first-year United Soccer League franchise embarks on one of its busier stretches of the season, starting with Friday's visit to Hartford Athletic. Kickoff is at 6 p.m. CDT.
From there, Memphis returns to AutoZone Park on May 15 to host the New York Red Bulls under-23 team in its first U.S. Open Cup match before Pittsburgh visits for a May 18 league game. It's going to be a grueling stretch for sure but one that will also provide chances.
Chances to see what players can do. And – more importantly –chances to start stringing together some victories. Memphis will head to Hartford with six points (one victory and three draws) from its first 10 matches. In its last outing on May 4, the team led Birmingham late only to concede a questionable stoppage-time penalty and end up drawing 2-2.
"After that last game, I think it kind of gives us a little bit of hunger," said defender and team captain Marc Burch. "We wanted the win there and so it's nice to have a game coming up quickly to get back on it and try to get the win.
"At the same time, I think all the guys want to get (playing) time. We have a pretty deep team and there may be some squad rotation coming up. Every opportunity to play is a big time."
The full three points will be there for the taking at Hartford. The home side for Friday's game started the season in dismal fashion, losing its first eight games. It finally picked up a point last weekend in a 1-1 draw against Charlotte.
Still, 901 FC coach Tim Mulqueen has been around long enough to be wary. He points out that Hartford played its first eight games on the road due to construction on its home field not being finished in time for the start of the season. The Charlotte game was the team's first home contest.
"They're a very talented team and (playing on the road) was a very difficult situation," Mulqueen said. "I'm sure they're looking at us and saying, 'you know what? We can get something out of the Memphis game.' They have a lot of quality; they've just been hard done by being on the road.
"We know it's going to be a very, very difficult match … our league, there's no easy match. The standard is just too good."
Memphis' standard was very good against Birmingham. Cam Lindley opened the scoring with a long-range belter before Triston Hodge headed one in from a corner kick that was waived off due to another questionable call.
The assist. The smooth finish.

It's got to be the @USLChampionship Goal of the Week.

Time is running out so go vote for Duane Muckette.

?? https://t.co/qPUEmyQmRo#901FC | #DefendMemphis pic.twitter.com/AJZwZtZxfi

— Memphis 901 FC (@Memphis901FC) May 8, 2019
And the team got some terrific social media attention from its second goal, when Adam Najem slid to keep a long pass inbounds before touching it past his defender and finding Duane Muckette for a nice finish that made it 2-1. The end result, though, was another frustrating draw.
Which means Friday can't come quickly enough for the players.
"It's great to score multiple goals at home," Burch said. "It's great to fight back when a team ties it up late. But I think, most importantly, we need to find moments in the game where we can take back control. I think we lost control a little bit, especially in the last 10 minutes."
Win, lose or draw at Hartford, there will be another quick turnaround for the second round of the U.S. Open Cup. Red Bulls U23 advanced to face Memphis after a wild victory over Clarkstown SC on Tuesday. Red Bulls won 5-3 on penalty kicks after a 4-4 draw through regulation and extra time.
Red Bulls play in USL League 2, two divisions below Memphis. That – coupled with the two league matches and the fact that the team is as healthy as it's been all year – could bring some new faces onto the field.
"We'll look at each game individually and put out the best 11 and dress the best 18 that give us the best opportunity to win," said Mulqueen. "I think these games coming up will certainly give people opportunities and they need to run with it. We're getting healthy so now there are real decisions to be made."
Memphis 901 FC at Hartford Athletic
When, where: Friday, 6 p.m. at Rentschler Field in Hartford, Conn.
How to watch, listen: CW 30; ESPN + (streaming); La Jefa 99.3 FM
Records: Memphis 1-3-6 (six points); Hartford 0-1-8 (one point)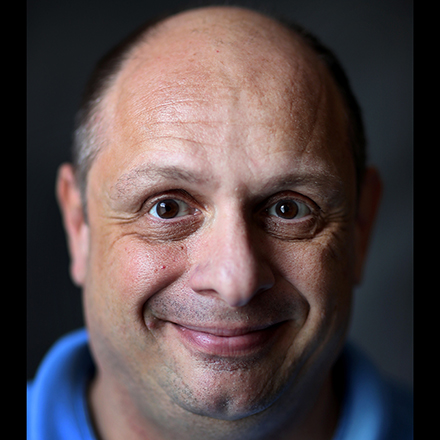 John Varlas
John Varlas is a lifelong Memphian who has covered high school sports in various capacities for over 20 years.
---