Third Davos on the Delta in Memphis starts Monday
The global food industry is quickly evolving — consumer demands are changing, costs continue to rise and producers are pushing for more efficiencies to keep up with food production.
This week, 300 of the most notable players in food system innovation will converge on the Bluff City for the third annual Davos on the Delta conference.
From farmers, landowners, startups and investors to retailers, large agricultural corporations and consumers, all with gather Downtown at The Peabody Memphis to discuss issues and challenges they are facing in a changing economy.
There are many agriculture technology conferences nationwide, but Davos on the Delta is one of the few that combines CEOs of major companies to have relevant conversations about the industry. The name Davos references the annual international economic conference held in Davos, Switzerland.
"It (Davos on the Delta) happened because a group of agricultural professionals wanted to run a world-class conference," said John D. Santi Sr., co-founder of Davos on the Delta and co-founder of Ag Counsel, a wealth, legal, financial, investment banking and consulting group.
The conference will begin Monday, May 13, with an optional field day at Agricenter International. Plant tours and in-field demonstrations will take place, and attendees will hear from Charlie Hatcher, commissioner of the Tennessee Department of Agriculture, and John Butler, president of Agricenter International.
"The globe is adding 2.5 billion bodies by 2050, and there needs to be food for them," said Lyman Aldrich, one of the founders of Memphis in May International Festival and an early advocate of Davos on the Delta. "Memphis can play a role in developing these new crops and agriculture services for this new era of technology.
---
"The globe is adding 2.5 billion bodies by 2050, and there needs to be food for them. Memphis can play a role in developing these new crops and agriculture services for this new era of technology."
Lyman Aldrich
---
"This is unusually exciting for Memphis as this takes the city back to its roots," added Aldrich, executive vice president of International Advisory Services at Cushman Wakefield | Commercial Advisors. "The agricultural industry is at the heart of Memphis, and it is in the DNA of the city."
Fred Nichols, vice president and account director of Archer Malmo, will speak at Field Day about how the firm partners with Agricenter International to operate the Archer Acre. With agriculture being a key focus area of the advertising firm, it worked with Agricenter to create a functional acre of farmland where Archer Malmo employees are educated on real-life farming scenarios and are able to test client products and growing techniques.
"My entire career has been in the agriculture industry, but not everyone on the Archer Malmo team has that background," Nichols said. "Archer Acre fills that void. It's one thing to sit back in your walls and talk about these things, but it's another to get people out there to see for themselves how crops grow and be able to observe for yourself."
Leaders in the agricultural world outside of Memphis continue to open doors through the annual conference.
"I sold outsiders on the fact that Memphis should be the center of agriculture technology," Santi said. "… Not because we developed it, but because we have the customers.
"Indigo Ag is the perfect example. Indigo moved their headquarters here. Memphis can be the epicenter of agriculture technology."
The Davos on the Delta conference continues Tuesday and Wednesday with sessions at The Peabody on topics such as the convergence of health and food, how "sugar is the next tobacco," and the newest innovations in food and farming.
Speakers include Tennessee Gov. Bill Lee, General Mills' Jerry Lynch, Indigo Ag's David Perry and Benson Hill's Matt Crisp.
Thursday's sessions are open to the public to educate people on hemp and indoor farming. For years, hemp has been sidelined due to its association with cannabis. While hemp is a form of cannabis, it offers many benefits and is a renewable source of raw materials that can be used in a wide variety of products, including the growing CBD oil market.
"There's a lot of excitement going on in Memphis in the agricultural sector," Nichols said. "It's (Davos on the Delta conference) an important piece of that. It speaks to the direction Memphis is going with agriculture.
"It's an important industry, and agriculture in Tennessee is the number one industry. Memphis has turned into a hub of that."
In 2018, Davos on the Delta brought together 33 food system startups, representing a total of $1.1 billion in capital investment raised and three exits. On the investment side, 18 major agricultural investors attended, representing 519 total active portfolio companies and at least $2.2 billion in assets under management.
For more information, visit davosonthedelta.com.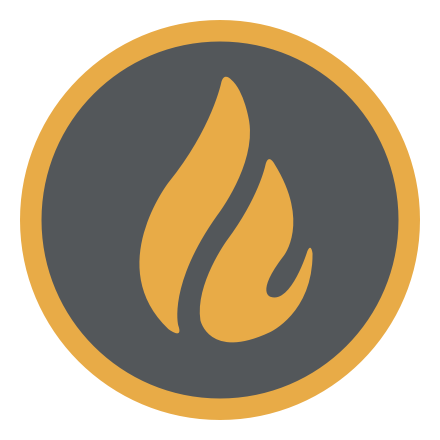 Christin Yates
Christin Yates is a native Memphian who has worked in PR and copywriting for a decade. She earned her B.S. in public relations and M.S. in mass communications from Murray State University.
---