Celebrate Memphis Picnic: Recipes, Round 3
Know what makes a good picnic? A table that weighs 14.3 tons and is held together by 16,302 deck screws makes a good picnic, and there's one being built right now.
On May 25, Tom Lee Park will host Celebrate Memphis, a festival to cap off Memphis in May and to celebrate the city's bicentennial. There will be live music and outdoor fun, including an air show, a huge fireworks display at the end, and a picnic table longer than four football fields. We'll put people around it, a representative from Guinness will cross the T's and dot the I's, and we'll be a Guinness World Record holder.
We have reserved spots at the table for some lucky Daily Memphians, and there are three ways to win a pair of tickets. One way is to send me a picnic recipe; email it to jbiggs@dailymemphian.com. I'll publish some of them, but everyone who sends a valid recipe is entered in a drawing to win two tickets. (And even if your recipe isn't published now, that doesn't mean it won't be soon.)
Subscribers will receive an email about the drawing. To enter, just respond and your name goes in the hat.
And if you're not a subscriber, now is the time to become one. The first four new paid subscribers who use the code DMPICNIC when setting up a subscription at  dailymemphian.com/subscribe will win a pair of tickets.
Know what else makes a good picnic? A bite of something sweet to end it. Here are two cakes and some cupcake brownies for you. Kay Brockwell sent a recipe for a ginger mojito and gets a drawing entry for it, but I'm using my recipe for the same drink because I've tested it so many times I know it works. But thanks, Kay, for reminding me about this one.
Chocolate Cookie Sheet Cake
Ingredients 
---
Directions
Preheat oven to 375 degrees. Grease a 15 ½ x 10 ½-inch jelly roll pan (cookie sheet). Bring water, butter, and cocoa powder to a boil in a large saucepan; remove from heat and stir in flour, white sugar, and salt. Beat eggs, buttermilk, and baking soda in a bowl; stir into flour mixture until just blended. Pour batter into prepared pan. Bake in the preheated oven until a toothpick inserted into the center comes out clean, 20 to 22 minutes. Do not overbake. Meanwhile, make frosting. Bring butter, milk, cup cocoa powder, and vanilla extract to a boil in another saucepan; remove from heat and stir in confectioner's sugar until icing is smooth. Add pecans if using. Spread icing over cake immediately after removing from oven. Allow cake to cool before cutting and serving.
Source: Cindy Cannon
Sock It To Me Cake
Ingredients 
---
Directions
Spray a Bundt pan with cooking spray. Make sure it is well coated. In a medium bowl, mix pecans, sugar, and cinnamon. Set aside. In bowl of a stand mixer, mix cake mix, pudding, eggs, water, sour cream, Greek yogurt, and oil until thoroughly combined, about 3 minutes. Sprinkle 1/3 of the pecan mixture into the bottom of the Bundt pan. Pour half of the cake batter over the pecan mixture. Sprinkle another 1/3 of the pecan mixture over the batter. Pour remaining batter into the pan and then sprinkle with remaining nut mixture. Turn your oven on to 325 degrees. (Note: You DO NOT preheat your oven for this recipe.) Place cake in oven for 1 hour 10 minutes, or until toothpick inserted is clean. Cool cake on a wire rack. When ready to glaze, invert cake onto a cake stand or plate and drizzle with glaze. For glaze, mix all ingredients in a bowl and stir to combine. (I like to add my glaze in layers, adding just a little at a time so that the layers underneath have time to harden up a bit. I start glazing when the cake is still lightly warm and continue adding glaze until it is almost fully cooled.)
Source: Candace Dean
Cupcake Brownies
Ingredients 
---
Directions
Melt chocolate and butter in double boiler or microwave. Stir and add flour and sugar until mixed, then eggs, one at a time. Add vanilla and pecans, then fill 18 (regular-size) lined muffin tins about two-thirds full. Bake in preheated 350-degree oven for about 22-26 minutes (they won't look done, but toothpick inserted near edge should come out almost clean). Best made a day or two ahead. They travel well in aluminum muffin liners and are great with red wine.
Source: Jay Eberle
Ginger Mojito
Ingredients 
---
Directions
Make the mint syrup: Bring water and sugar to a boil, just until it clears. Remove from heat, add ginger and mint (10-12 hearty sprigs) and infuse for 30 minutes or longer, if you have time. Strain. Make drink: Mix 1 ½ cups strained syrup with lime juice and rum. Taste and add more syrup if desired. Stir and put in Thermos or pack for picnic. To serve, top with a splash of ginger ale and garnish with mint sprigs and lime. (Remember Felicia Willett's water bottle tip? If you want to pack this drink in water bottles and freeze ahead of time, you pick: Add about a can of ginger ale to the whole batch before putting in bottles to freeze, or leave room in bottles to add ginger ale on site for a little fizz.)
Source: Jennifer Biggs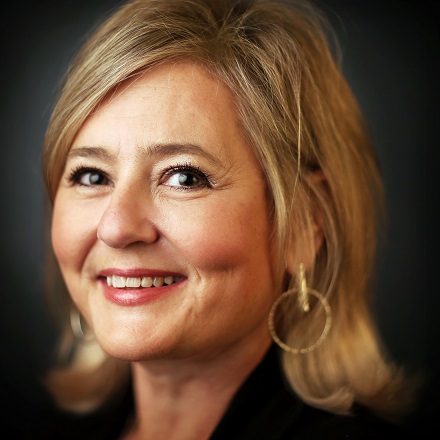 Jennifer Biggs
Jennifer Biggs is a native Memphian and veteran food writer and journalist who covers all things food, dining and spirits related for The Daily Memphian.
---