Memphis 901 FC advances in U.S. Open Cup
Memphis 901 FC was able to check several things off its to-do list at AutoZone Park.
Advance in the U.S. Open Cup? Done.
Give some of the regulars a needed rest? Done.
Send the fans home happy after they got to witness the first home victory in club history? Done and done.
"The fans have deserved this for more than two months now," said head coach Tim Mulqueen. "We've talked about it a lot and we wanted to repay them. … There will be many more wins at AutoZone Park, but it's special to get the first one."
Josh Morton and Cam Lindley each got on the score sheet Wednesday as Memphis 901 FC dispatched of the New York Red Bulls under-23 squad, 3-1, in the second round of the U.S. Open Cup. Memphis' next cup match will be against Hartford on May 29 in a game that will be played at the Mike Rose Soccer Complex due to a conflict with the Redbirds.
Should Memphis defeat Hartford – which it did by the score of 2-1 on May 10 – it would set up a fourth-round matchup against a team from Major League Soccer. That's for the future though; for the present, 901 FC is enjoying a three-game unbeaten run while scoring seven goals in that span.
Morton helped himself to two of those goals. He gave Memphis a 2-1 lead in the 26th minute of play when he finished after some fine work from new loanee Lagos Kunga. The fullback's second came when he headed in Lindley's corner in the 73rd to put the game out of reach.
The 23-year-old Morton recorded the first goal in AutoZone Park history back in September when he scored for Tulsa in the exhibition game against Colorado Rapids. Since then, he's not seen much action, but he was up for the challenge Wednesday with Mulqueen opting to rest several regulars.
"You've just got to be resilient," he said. "Your chance could come at any moment and luckily for me Tim gave me an opportunity. … We saw that they were going to press our center backs a little bit and there'd be space out wide. The weak side was open and I tried to take advantage of that."
It was Morton's all-around display though that pleased Mulqueen.
"For me I was most happy – well, I was very happy with the two goals. I can't lie about that; that would be silly," he laughed. "But I was really happy for his defending as well. He was very aggressive and won his duels. And obviously he scores two fantastic goals."
Kunga, meanwhile, looked right at home in his first match with the club. The native of Angola – by way of Georgia – joined the team earlier in the week on loan from Atlanta United 2.
"Maybe a little bit," said Kunga when asked if he felt rusty. "I haven't played a game in forever. I'm just so happy to be out there with the guys." 
Possibly as a result of a one-hour weather delay, Memphis came out flat in the early moments and fell behind on a goal from Jean-Paul Marin in the fifth minute. But Lindley put things back on level terms just three minutes later with a nice free kick from just outside the box.
Both of Lindley's goals this season have come on long-range strikes.
"Having been in the Open Cup before I kind of know how it is," said Lindley, who captained the team Wednesday with Marc Burch getting the night off. "It's really tough no matter who you play. We knew they were going to come out hard and we didn't deal with the first punch well but as a team we picked each other up."
Memphis 901 FC defender Louis Bennett, who was one of the club's earlier signees, made his first-team debut in the 78th minute as he replaced Jochen Graf in a defender-for-forward swap. 
The team returns to league play Saturday as Pittsburgh visits for a 7 p.m. match.
Memphis 901 FC 3, Red Bulls U23 1
Red Bulls U23 (4-2-3-1): Marcellin Gohier; Kentaro Morrison (Jonah Conway, 66th); Jared Juleau; Chineye Uche; Zach Brown; Ryan Mingachos; Omar Sowe (Skylar Conway, 60th); Jean-Paul Marin; Barakatulla Sharifi (Allen Gavilanes, 73rd); Brian Saramago
901 FC (4-4-2): Scott Levene; Abdi Mohamed; Triston Hodge; Jacob Hauser-Ramsey; Josh Morton; Ewan Grandison; Morgan Hackworth; Cam Lindley; Luca Uccello (Duane Muckette, 66th); Jochen Graf (Louis Bennett, 78th); Lagos Kunga (Elliot Collier, 58th)
Goals: Red Bulls, Jean-Paul Marin (5th); 901 FC, Cam Lindley (8th); Josh Morton (26th); Josh Morton (73rd)
Cautions: Red Bulls, Barakatulla Sharifi (49th); Chineye Uche (90 + 4); 901 FC, Ewan Grandison (31st)
Attendance: 4,057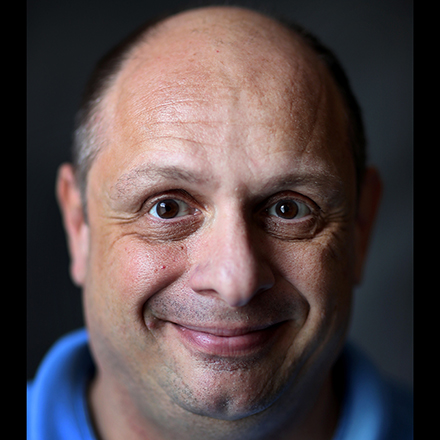 John Varlas
John Varlas is a lifelong Memphian who has covered high school sports in various capacities for over 20 years.
---