Hemp industry in focus Thursday at Memphis Davos conference
One of the most popular topics in the farming and agriculture industry today is growing agricultural hemp. The 2018 Farm Bill changed the game for hemp farmers in the U.S., effectively legalizing an industrial crop that has traditionally been sidelined due to its association with cannabis.
Since the passing of the bill, the paradigm has shifted, and farmers across the country are trying to get into and understand the booming business.
Hemp was the central topic at the Davos on the Delta conference in Memphis Thursday morning, as industry leaders conducted an educational session for farmers, retailers and agricultural companies about hemp. Attendees learned about regulations, producers, the uses and benefits of hemp and the potential for new hemp-based products.
"We realized how little we knew about the hemp market, and that as we talked to more people, we realized they knew very little about the market, either," Craig Herron, managing director of early-stage venture firm iSelect Fund, said during opening remarks. "The best bet was to go out and bring in the experts so we can all learn more about the hemp market and whether the hype is real."
Hemp is a raw material that can be incorporated into thousands of products, and its seeds and flowers can be used in a range of health foods, body care products and other nutraceuticals. Hemp is grown for fiber, seed, food-grade oil and cannabidiol, or CBD oil.
Before legalization, hemp was a $620 million market in the U.S., and that figure is expected to grow.
Michael Bowman, chief strategist of First Crop Inc. and founding board chair of the National Hemp Association, said that in 2018, the U.S. hemp industry was 75,000 acres in 23 states, which was predominantly driven by the CBD business.
Dr. Tony Brannon, dean of the Hutson School of Agriculture at Murray State University, discussed what to expect in the next 10 years in terms of the hemp industry.
---
Christin Yates: Future of food and health probed at Davos on the Delta
---
"Dr. Hemp," as Brannon is affectionately called, began growing and researching hemp in 2014 on the university's campus.
"On May 12, 2014, we planted four acres of hemp on Murray State's campus. The hemp industry in Kentucky was reinvented with that planting," he said.
While he and his team have learned a lot about growing the crop, he said there is still much to be discovered. He also noted that the term "industrial hemp" conjures up an association with its cousin, marijuana. Rather, he urges those in the industry to refer to it as "agricultural hemp" to get away from the former name.
"What will hemp become? I think it's up to us," Brannon said. "We have been wading in the shallow end, and it's time to move to the deep end and take the deep dive."
Challenges in the industry are considerable, he said, including not having solid herbicide approvals, no reliable method for mechanical harvesting and no risk management opportunities through crop insurance.
"There are cross-pollination problems, financial assistance is non-existent and there remains challenges with the FDA, DEA and law enforcement," Brannon said.
Steven Medlock is an attorney in Memphis as well as owner of Pure Naturals CBD. He got into hemp while living in Colorado, and he and his partner wanted to see if they could grow the crop in Tennessee. They now grow on outdoor land as well as in a refurbished milk barn just outside Memphis and have access to 600 acres.
---
K. Denise Jennings: Hemp production ramping up in Tennessee
---
Reiterating Brannon's point on challenges in the industry, Medlock said he did not foresee the difficulty of getting financing and banking partners to produce hemp.
"Banking has been virtually impossible," Medlock said. "We were fortunate to get ours after meeting with a president of a local bank. We also had a retail website that only took Stripe and Paypal, which were both outlawed for CBD, so we had two months with no e-commerce."
Today, Pure Naturals CBD is paying almost 5.5% in credit card processing fees just to be able to do business online. Without any regulation and compliance across the board, Medlock says the industry is a bit like the "Wild West."
"You want state regulation to an extent," Medlock said. "You want guidance. Not having oversight can be great, but it can hamper things."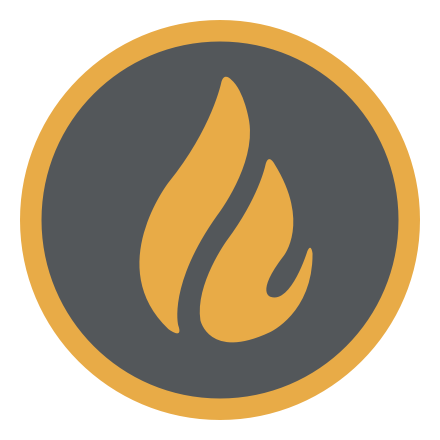 Christin Yates
Christin Yates is a native Memphian who has worked in PR and copywriting for a decade. She earned her B.S. in public relations and M.S. in mass communications from Murray State University.
---