What's one word that describes Memphians?
Brooks Museum architect seeks to 'understand' city ahead of design work
Architect Ascan Mergenthaler refused to give an inch as he stood with about 100 other guests on the 25-space, asphalt parking lot that overlooks the Mississippi River in Downtown Memphis.
Memphis Brooks Museum of Art hosted a reception Tuesday evening to formally announce that Swiss firm Herzog & de Meuron was chosen to design its new, $105 million home on the same spot where the event took place.
---
Tom Bailey: Esteemed Swiss firm to design Brooks Museum
---
A reporter pressed Mergenthaler, the senior partner in charge of the project, on whether he had any early ideas about what the 112,000-square-foot building might look like.
"No, no, no, no, no," the native of Stuttgart, Germany, responded, still holding a champagne glass he had raised moments earlier for a toast given by Brooks executive director Emily Ballew Neff.
"We always do research first. And then design," Mergenthaler said.
Herzog & de Meuron has an office in New York City, but its headquarters, co-founders and design brain trust are anchored in Basel, Switzerland. That's where the concept design for the Brooks building on Front Street will be kicked off in mid-August, after three more months of research.
But how will the design team even start coming up with ideas on whether to use curves or angles, the amount of glass, and which materials to use, Mergenthaler was asked. Do they hold a brainstorming session?
Mergenthaler seemed politely impatient. 
He's one of just five senior partners – below the two co-founders but above five "regular" partners and 44 associates – in a firm that has been awarded the Pritzker and designed many highly regarded architectural projects worldwide.
"No, no, that's not how you do it," he responded to the brainstorming question. "You do research first about the history of the place, about what is needed, and what is the program brief. The Brooks, what do they want? What is good for this place from an urbanistic point of view?
"So there are so many considerations. And then we lay them out, build models and so on. And then we start developing the project based on that research.
"So it's not round, square, or whatever. We don't have any preference for any shape or material. It's really about the place."
Mergenthaler then punctured the air with his finger in sync with the nods of his head: "And you can only design buildings for a specific place if you understand the place first."
Nor would Mergenthaler give an example of some design element that was affected by the setting of some other building designed by Herzog & de Meuron.
"Because there's always many layers to it. I think if you would look at our buildings, whether it's the Parrish Art Museum on Long Island or whether it's the Perez Art Museum in Miami – two fundamentally different buildings really reacting to the site, the context, the climate, the people, the collection, the way the museum wants to work and engage with the community.
"So they are all very specific responses. So we're going to develop something very specific for Memphis, also," he said.
Memphis architect Matt Seltzer offered an example of how Herzog & de Meuron does its research. Seltzer is with archimania, the local firm teamed to assist and collaborate with Herzog & de Meuron as the architect of record.
"The great thing about their practice," Seltzer said, "in terms of trying to understand where their building is going to be, they really are interested in mining the culture of a place, the landscape of a place, the people of a place, for information that can be used to make the design more appropriate to the place.
"So what they've said to us over and over is, 'We need the eyes and ears and perspective of people that have been doing what we do in the place to try to inform.' In some ways we're translating our local pride and personality."
The Herzog & de Meuron team already has asked archimania challenging questions about Memphis citizens, Seltzer said.
Earlier Tuesday, archimania and Herzog & de Meuron architects walked together out onto the middle of Big River Crossing, the pedestrian bridge over the Mississippi River.
On the span, the Swiss firm's designers told the Memphis architects: "Give us one word that describes the people of Memphis."
Asked how the Memphis architects responded, Seltzer said, "We're still working on it. It's a tough one."
The local architects were given until the end of Tuesday night to deliver the word.
The reception blended fancy components with down-to-earth touches.
A table on one side served seafood au gratin – crawfish and crab – in martini glasses. The bar on the other side offered Stella Artois and Michelob Ultra beer along with various wines.
Museum officials have stressed they want the new building to be inviting to all, whether they prefer import beer or Budweiser or ice tea.
The scene Tuesday evening may have provided Mergenthaler with a little research material about the grit and wealth of Memphis.
His remarks were interrupted as he spoke to the crowd of dignitaries, millionaires, art lovers, museum supporters, board members, catering staff, journalists, city officials and others.
"Memphis has a very impressive history, a very young history, a history which is still very much alive, and we want to contribute to that," Mergenthaler said.
Just at that moment, the driver of a souped-up truck or muscle car repeatedly hit the gas as the vehicle roared along Riverside Drive just below the bluff.
The explosive noise overwhelmed the sound system, forcing the architect to stop speaking.
But neither he nor the museum crowd allowed the loud pause to be awkward. The guests clapped and laughed as if signaling that, yes, all the sounds and people of Memphis will be embraced in this place. Prominent philanthropist Pitt Hyde thrust both arms high in the air and grinned broadly.
And Mergenthaler exclaimed, "Yes!" adding, "Definitely not a German car."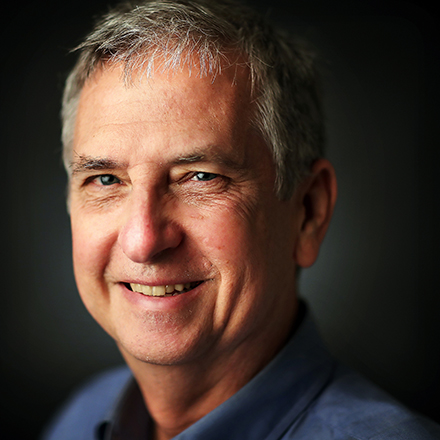 Tom Bailey
Tom Bailey covers business news for The Daily Memphian. A Tupelo, Mississippi, native, he graduated from Mississippi State University. He's worked in journalism for 40 years and has lived in Midtown for 36 years.
---