Election commission requests $2.5M in county funds for voting machines
The Shelby County Election Commission has lowered its $5 million capital funds request to $2.5 million in the hopes of securing funding for new voting machines by the 2020 presidential election.
The election commission made its request at the Shelby County Commission's budget hearing Wednesday, just one day after Mayor Lee Harris said he is withholding capital funding for new voting machines until further discussion on improving the election process.
Elections Administrator Linda Phillips said the estimated cost of the voting machines ranges from $9 million to $12 million, and the state is covering $2.4 million. The new voting machines would also include a paper audit trail and replace the ones that have been in place since 2006.
Phillips said if the county approves funding this year, they can get the new machines for closer to $9 million. If the county chips in $2.5 million this year, it would likely fund the remaining money is fiscal 2021.
"We're getting good prices (on bids), and some of the things that we will need can be shoved until FY 2021," she said after the meeting.
Funding for the new voting machines would come from the county's proposed $84.5 million capital improvement budget, which at present has no funds proposed for the election commission.
The general fund includes $2 million for the election commission, but former Mayor Mark Luttrell's administration proposed $5 million in additional capital improvements funding for the new voting machines for fiscal 2020.
Harris said he admits his approach is not a "perfect lever," but these issues need to be addressed before putting the funds in his proposed budget.
"I think we've had problems year after year, and lawsuit after lawsuit," Harris said of the election commission. "The NAACP is constantly in litigation against this election commission to try and create more opportunities for voting for our constituents. I believe somebody has to do something, and maybe that somebody is the folks in this room and that this something is this."
---
Omer Yusuf: Harris withholds election commission funding until talks held on processes
---
While the county commission's budget committee took no action on the request Wednesday, it can make a budget amendment to put capital funding for new voting machines in the fiscal 2020 budget.
Following Harris' concerns, the county commission is also in the process of creating an ad hoc committee to address some of his concerns about voter registration, early voting sites and receiving election results quicker.
Several commissioners agreed with Harris' concerns, but they are also weighing the importance of having new voting machines as quickly as possible.
"There are a lot of internal things that we need to fix so that our citizens feel that it's fair and the integrity of the process is there," Commissioner Eddie Jones said.
While Commissioner Mick Wright did not attend Wednesday's meeting, he did issue a statement on his Facebook page explaining why he disagrees with Harris' decision to withhold funding for new voting machines.
"This is perhaps the first area of serious disagreement that I have come across with the Harris administration," Wright said. "I respectfully disagree with this decision because the machines are old and are getting past their useful life and beyond the phase in which they can be properly maintained."
Budget amendments from the county commission for election commission funding or any other items, are expected to be introduced at the county's next budget hearing May 29.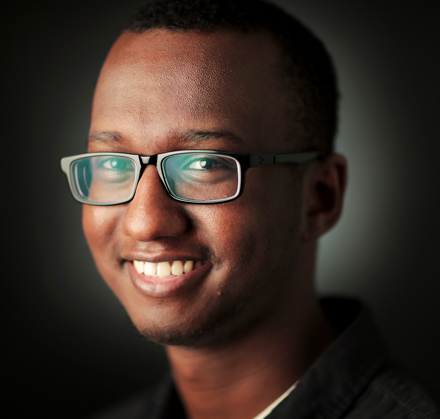 Omer Yusuf
Omer Yusuf is the county government reporter for The Daily Memphian. Omer was previously a reporter at The Jackson Sun and is a University of Memphis graduate.
---