Terrance Ayers stands on broad shoulders as he takes over at KIPP
On a recent afternoon shortly after becoming the youngest head football coach in Shelby County, Terrance Ayers was working up a good sweat.
Not by coaching up his players at KIPP Academy. And not by working out on his own; Ayers is only a couple of years removed from his own playing days at Lane College in Jackson and will probably still be the best quarterback in Region 8-2A next season.
Instead, Ayers had his trash bag at hand, cleaning up the school's weight room and getting it looking presentable for his players. It's something he learned from Faragi Phillips, who coached Ayers in basketball at Mitchell High before moving on to Whitehaven and now to Vanderbilt.
But then again, Ayers has taken bits and pieces from several of his mentors. And it's what made KIPP confident in handing over its coaching reins to a 25-year-old.
"Honestly, that part hasn't hit me yet," Ayers said. "At Mitchell and at Hillcrest, I was already taking on some small head coaching duties and basically setting me up to one day become a head coach. Right now, I'm focused on the task at hand.
"I think closer to the season … once the band gets cranked up and the grills start firing up, that's when it will really hit me: 'Man, you're a head coach at 25.' Right now, I'm just grateful for the opportunity."
It's an opportunity that came quicker than Ayers anticipated. He was set to spend the season working as the receivers coach under another mentor, first-year Hillcrest coach and longtime Manassas head man Carl Coleman. But when KIPP needed to replace G. Benjamin Myles following a 3-7 finish in 2018, the Phoenix quickly focused on Ayers.
It's unclear where Ayers ranks in age among coaches across the state, but he's a few months younger than another recent appointee and friend, C.J. Marshall of Bolton.
"It was real tough all across the board," said Ayers of his decision to leave Hillcrest after just three months. "Carl Coleman, for him to bring me in from my alma mater Mitchell. And even past Coleman, the administration and student-athletes were amazing. They made it easy to make that transition.
"I had fun (coaching receivers). I learned a lot of things about football I thought I already knew, learned things from a different perspective. It was tough leaving those kids."
As hard as it was to leave Hillcrest, it was that much harder to leave Mitchell and the man who Ayers calls "dad" – Tigers coach Nate Cole. Ayers began his coaching career under Cole in 2017 after a standout career as the school's quarterback.
"With Coach Nate … we had a lot of talks when I was a kid," said Ayers. "He talked to us a lot about life, and the biggest thing is that one day football will end and I understood that early on, as far as the statistics of making it to the pro level. 
"I put it in my mind then what I wanted to do and I knew I was around the right people who could guide me and help me get to where I was trying to get to."
Now, Ayers has a chance to fill the same role that Phillips, Coleman and Cole did, even though he's less than a decade older than a lot of his players. So far, things are going well –and not just because Ayers hopes to eventually install speakers in the weight room.
"We're seeing immediate change already," said senior linebacker Darrell Gooden. "We're working (harder). We come up here and work and then we come back up (in the evening) and talk football."
Added junior free safety Joshua McMorris: "He's energetic. He gives us that grit that we need to go forward. … Older coaches, they'll be like, 'Well, back in my day,' but his day wasn't that long ago."
Ayers and KIPP will have their day Aug. 23, opening the 2019 season at Germantown. The next week, Ayers will square off against his alma mater and his "dad." And two weeks after that, he'll take on Coleman's Hillcrest team. 
It won't be easy. But Ayers is already well on his way to putting together a solid staff which features veteran defensive coordinator Brian Galloway and quarterbacks coach Darrius Boone, who played at Overton before also continuing his college career at Lane.
"I think I've put together a coaching staff that will relate to the kids," Ayers said. "With what we have here returning and the system we're putting in, we can have success early on. But for years to come … (we hope to) just to grow every year and put the program on the map."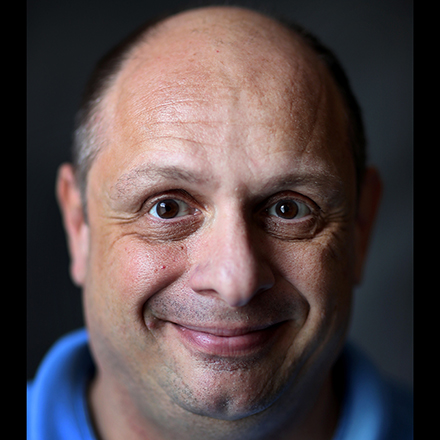 John Varlas
John Varlas is a lifelong Memphian who has covered high school sports in various capacities for over 20 years.
---