County Commissioners back resolution to decriminalize small amounts of pot
The Shelby County Commission wants state leaders to give counties and municipalities the power to decriminalize low-level marijuana possession for first-time offenders.
Commissioners approved a resolution Monday requesting Gov. Bill Lee and the General Assembly amend the Drug Act of 1989 so first-time offenders who possess a half-ounce of marijuana or less for personal use would avoid arrest. Instead, such offenses would be treated like a "minor traffic violation" by law enforcement.
Commissioners Mickell Lowery and Tami Sawyer presented the add-on resolution at Monday's meeting, saying they believe criminalizing low-level marijuana offenses has significantly contributed to Shelby County's jail population of more than 2,300. The commissioners also argue the current penalties in place, which include up to a year in jail and a $2,500 fine, are too severe.
The resolution mentions 25 states that "have passed laws either fully or partially decriminalizing certain marijuana possession offenses."
"We've seen even our neighboring states have passed similar ordinances, Arkansas and Mississippi," Lowery said. "And here we are standing kind of just behind the times on this issue."
Most county commissioners have hoped to find common ground with Lee on criminal justice reform. The first-term governor is set to make several stops in Memphis Tuesday, including one to sign a bill eliminating the state fee to expunge criminal records.
---
Bill Dries: Criminal justice reform part of Gov. Lee's Memphis itinerary this week
---
The vote on the resolution was 7-0, with Commissioners Amber Mills, Mick Wright and Michael Whaley abstaining.
While none of the three commissioners who abstained were totally against the resolution, they wanted more time to analyze the issue before supporting it.
"Based on the intent, I'd be inclined to support," Whaley said, before the vote. "But I think tonight it would be hard to vote that way without fully understanding it."  
Commissioners Van Turner and Reginald Milton introduced a similar resolution last year, but it was voted down.
The state Legislature would have to approve the request in a future legislative session before it becomes law.
In other business, commissioners delayed a vote on allocating $2.5 million in additional prekindergarten funds in the fiscal 2020 budget.
After an hour of discussion, commissioners pushed the resolution back to the June 19 committee session, during which they also plan to discuss a contract to appoint First 8 Memphis as the fiscal agent to oversee the county's future pre-K funding.
The commission is considering the additional funding to help replace an $8 million federal grant that funds 1,000 countywide prekindergarten seats. The grant is set to expire at the end of this current fiscal year.
Commissioners approved on first reading an ordinance that maintains the current property tax rate of $4.05 per $100 assessed value for the upcoming fiscal year. Harris and most commissioners do not support a tax increase this budget season.
The commission has to approve the tax ordinance two additional times before it goes into effect. The second reading is scheduled for June 24.
Other notable items
Clifford Norville was unanimously appointed the new Shelby County public works director.
Commissioners allocated $1 million in funds for Clayborn Temple construction.
Commissioners allocated $400,000 in funds for the Memphis Union Mission's expansion efforts.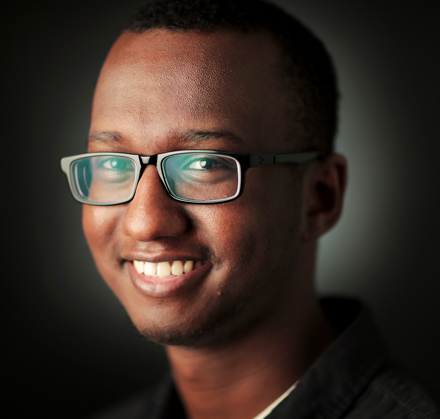 Omer Yusuf
Omer Yusuf is the county government reporter for The Daily Memphian. Omer was previously a reporter at The Jackson Sun and is a University of Memphis graduate.
---