CrimeStoppers, police ask public for help in Glenn Cofield homicide
CrimeStoppers of Memphis and Shelby County, along with the Memphis Police Department, asked the public Tuesday to share any information about who shot and killed Memphis financial executive Glenn Cofield.
Buddy Chapman, executive director of CrimeStoppers, announced during a press conference that a $26,000 reward is being offered for information leading to the arrest of those responsible.
Cofield, 57, was shot and killed June 7 as he left a charity fundraiser event with his wife. Memphis police said he was approached by a man and words were exchanged in what could have been an attempted robbery. Cofield was shot in the chest and the gunman fled in a dark-colored car.
Officers responded to the shooting call at 152 East Parkway North, which is the parking lot of Greater Lewis Street Missionary Baptist Church. Cofield was pronounced dead on the scene.
"Somebody in this city knows everything. I've said this over and over again. Somebody needs to come forward and tell us what happened in this case and who did it," Chapman said.  "It can be a very small piece of information, but it can be absolutely critical."
Chapman said the $26,000 reward is a combination of $25,000 from private donations and the $1,000 reward that CrimeStoppers offers for information in homicide cases.
No tips have come through CrimeStoppers yet about the fatal shooting, but Chapman remains hopeful. He said recently that CrimeStoppers has paid out reward money on six homicides.
He also said this is the third time CrimeStoppers has received rewards that have totaled $26,000. The other two instances were the fatal shooting of 2-year-old Layla Washington, who was killed in a road-rage incident in 2017, and the slaying of 55-year-old Susan McDonald outside her Cordova home in 2015. CrimeStoppers tips led to the arrests of suspects in both cases.
Anyone with information about Cofield's slaying is asked to call CrimeStoppers at 901-528-2274.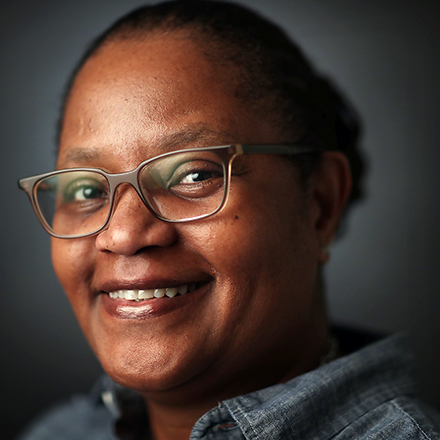 Yolanda Jones
Yolanda Jones covers criminal justice issues and general assignment news for The Daily Memphian. She previously was a reporter at The Commercial Appeal.
---