Community Foundation commemorates MLK50 by awarding six grants to nonprofits
The celebration of MLK50 has been a pivotal movement in Memphis' history and a point of advancing the city forward into the future.
Part of the discussion surrounding the commemoration has been the question of, "Where do we go from here?"
In keeping with the spirit of Martin Luther King Jr., and to address this critical question, one local philanthropy has awarded grants to organizations that exemplify the life and work of Dr. King.
"With the commemoration of the 50th anniversary of the assassination of Martin Luther King, Jr., the Community Foundation of Greater Memphis felt like we had a responsibility to respond to the question of where Memphis will go from here," said Sutton Mora Hayes, executive vice president and COO of the foundation. "Because the National Civil Rights Museum was leading that charge, and we as an organization were born in the wake of that, we thought that as a fair and neutral gathering point, we were in a position to answer that question."
As part of the Community Foundation of Greater Memphis' initiative, "MLK50: The Next Step Forward," the board of directors approved $150,000 in grant funding to six organizations. Recipients represent six areas of public interest including poverty, higher wages, decent housing, quality education, justice and peace.
"We have to recognize what happened, but we have to think about what's next," Mora Hayes said. "That was the genesis of creating this grant—we wanted to find which organizations are addressing these pillars in a new and catalytic way." 
Earlier in 2018, the Community Foundation called for applications for six, $25,000 grants to be awarded in six areas that reflect King's dedication to social justice work. Out of the 43 applications received, the Community Foundation narrowed it down to six recipients: Neighborhood Christian Centers, Tech901, United Housing, Gestalt Community Schools, Just City and the Mid-South Peace and Justice Center.
"The Community Foundation has put this first set of dollars out there, but we hope that it is the beginning of a longer community conversation that starts to address the question of, 'Where do we go from here?'" Mora Hayes said. "It's important to not lose the momentum and coalescence that has come around MLK50."
One recipient, Tech901, has a mission to develop, grow and diversify the talent pool in Memphis through technology courses and training. The organization intentionally recruits students of color, of low- and middle-income backgrounds and women to support the accessibility and growth of Memphians in technology. Through the grant, Tech901 will be able to fund one class of 48 students for IT Foundations, a 12-week course offered for $100 per student.
"We've had a lot of success in our IT foundations classes recruiting people who are either career changers or entry level," said Jenny Carmichael, marketing director for Tech901. "The average salary when they come to our classes is $21,000, and upon exiting with a certification, it bumps to $37,000. We're hoping with the grant money that we can continue the legacy and move forward, allowing more Memphians to increase their wages with better jobs."
To meet demand for the IT Foundations class, Tech901 increased the number of students from 30 to 48. The grant money will cover the instructor fees, textbooks and some student vouchers for the class.
Another recipient, Neighborhood Christian Centers, works to help those in need move toward stability and sustainability through Christ-centered ministries and empowerment programs. The Community Foundation grant will support Holistic Home Visitation Services, a program to identify those in the most need and help address those needs through partner services. The grant will help fund a pilot program that will serve 120 families at a Neighborhood Christian Centers site within a Section 8 housing development.
"This grant allows us to connect to the community in a deeper way, and what better way than by a community-based organization supporting a community-based organization to show love and concern for the people in most need of our help," said Ephie Johnson, president/CEO of Neighborhood Christian Centers.
Since 1969, the Community Foundation of Greater Memphis has worked to strengthen the community through philanthropy. In 2017, the organization awarded more than $178 million in grants to nonprofit organizations and has more than 1,000 charitable funds with assets of nearly $470 million.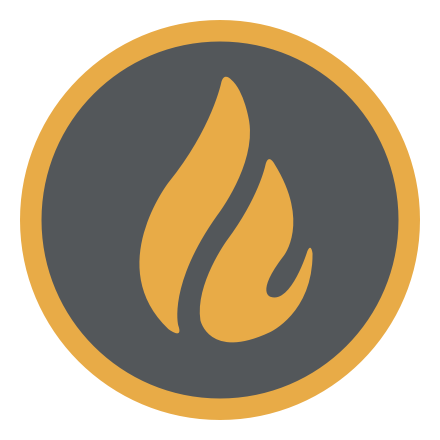 Christin Yates
Christin Yates is a native Memphian who has worked in PR and copywriting for a decade. She earned her B.S. in public relations and M.S. in mass communications from Murray State University.
---