Trader Joe's is here, it's near and you need to get over there
After years of hopeful rumors followed by a confirmation then speculation and delay, Trader Joe's is here, it's near and you need to get over there. Anyone who was making the 400-mile round trip to the closest Trader Joe's in Nashville can't really complain too much about driving from Midtown or East Memphis when now we can travel a few miles out Poplar instead of hauling down I-40. It seems to have caught on already.
"I've been in 10 stores and gone to 15 grand openings, and I can tell you this is the most amazing response I've ever seen," said store manager Noah Stevens.
"We completed almost 4,000 transactions on Friday, making it one of the largest numbers I've ever seen," he said. "We ran nine registers nonstop from open to close.
"It was unbelievable, truly the best moment of my career."
The new store, which opened Friday, is 15,000 square feet and carries about 3,800 line items, from the popular cookie butter and brownie mix to a nice selection of wine and beer (including local brew) and a fresh produce department that even seasoned TJ's shoppers will find impressive.
A downside to shopping in the Nashville store – besides the obvious long drive – was the limitation on taking home fresh items. While frozen and packaged items can last a long time, heirloom tomatoes and figs have a short life. Shopping at the local store opens a whole new department.
But on Saturday, the frozen section was bare in spots, emptied of popular items and awaiting new stock.
"I knew the frozen aisle was going to be popular because while people have been going to Nashville, they probably don't bring back a lot of frozen items," Stevens said. "I think they'll be more interested in the produce later. Right now people want their favorite things, items they like that they've been missing."
That, and jalapeno limeade.
"We knew orange chicken would be big, but we had no idea that everyone would want jalapeno limeade," Stevens said.
Linda Nahmias shopped on Saturday and stopped by to welcome Stevens.
"I just texted my son who lives in Nashville and told him I don't have to come visit him anymore," she said. "Ha ha. I have three grandchildren there."
There was a hiccup involving Nashville on Friday. Shoppers received a free reusable shopping bag and the Tennessee bag is Nashville themed – it even includes the city's name.
Stevens, who moved to the area from Northern California, was quickly schooled in the cities' rivalry.
"The last thing we would ever want to do is upset our community," he said. "We won't continue using those bags in this store, I can tell you that."
Background
Trader Joe's was founded in 1958 by Joe Coulombe and started life as Pronto Markets, a small chain of convenience stores. But as competition heated up with national chains such as 7-11, and, the story goes, after returning from a Caribbean vacation, Coulombe changed the name to Trader Joe's in 1967, changed his business model to provide private label products, and changed his shirt. The Hawaiian shirt has since then been part of the laid-back culture of the store that remains even through a corporate buyout in 1979.
That was when Theo Albrecht, one of the brothers who owned the Aldi grocery chain in Europe, purchased it as a private investment. It's still owned by his heirs today, making the hip new kid in town a kissing cousin of utilitarian Aldi.
The Aldi story, incidental to TJ's, is an interesting one of its own. Brothers divided the family grocery business in 1960, with Theo Albrecht taking the helm of Aldi Nord (north) and his brother Karl Albrecht at Aldi Sud (south). In the U.S., Aldi Nord operates Trader Joe's stores and Aldi Sud operates Aldi markets. While each retains a separate identity, an astute shopper can see commonalties, including limited stock, smaller stores, private label brands and discount prices.
Locally, a Facebook drive to get Trader Joe's to Memphis started in 2012. In 2015, we heard the happy news that we'd have a store in 2016. The date changed, the official word dried up and we were left wondering if we were still even getting a store, then getting teased with new projected dates until just a couple of months ago, when September was announced. Finally the sign went up and it was official: Trader Joe's opened Sept. 14.
What to buy
Much of Trader Joe's products are packaged items and are even convenience foods, keeping true to the 1958 roots. That doesn't mean they're bad for you, though. Artificial preservatives and high-fructose corn syrup are banned from all items, many organic items are available, and eggs in many stores are cage-free (organic available) and will be company-wide by 2025.
That also doesn't mean they're all good for you, but cookies, candy and chips make the list of things I buy when I shop at Trader Joe's.
Trader Joe's Brownie Truffle Baking Mix is the best boxed brownie mix you'll find anywhere. Trader Joe's Vanilla Cake and Baking Mix is equally good and you can find recipes and videos online featuring numerous semi-homemade items that start with both.
Trader Joe's Speculoos Cookie Butter is a sweeter, kinder version of peanut butter that tastes like windmill cookies. Trader Joe's Cookie Butter Cookies put the spread between shortbread sandwich cookies.
Triple Ginger Cookies, Cat Cookies and Crispy Crunchy Chocolate Chip Cookies are all bite-size and well worth a spot in your shopping cart, as are Dark Chocolate Peanut Butter Cups, English Toffee and Dark Chocolate Roasted Pistachio Toffee; all Trader Joe's brand.
Buy your favorite kind of chips here, from corn chips to tortilla to pita to veggie. They're all good.
Refrigerated items
Trader Joe's Garlic Spread Dip is a must have; spread it on a baguette, sprinkle on some cheese and call it lunch.
Hummus; TJ's Cilantro and Jalapeno Hummus is my favorite.
Chunky Artichoke & Jalapeno Dip and Reduced-guilt Spinach & Kale Greek Yogurt Dip, TJ's brand, are worth trying.
Zhoug Sauce, a cilantro paste that tastes a bit like mint chutney, is a new favorite.
Cheeses are an excellent value, from the goat cheese medallions packed in herbs and olive oil to varieties such as St. Andre, La Delice de Bourgogne, truffle cheese and burrata. Even pre-packed cheese such as the Monterrey Jack cheese sticks are good quality, taste much better than mozzarella sticks, and are great for lunch boxes.
Explore Kosher beef and chicken and easy to use items such as marinated flank steak for fajitas in this section.
Frozen
Trader Joe's Orange Chicken is the company's best-selling item and makes a quick and easy weeknight meal. Throw in bag of stir-fry vegetables, use the sauce that comes with the chicken and doctor it up with Sriracha and soy sauce to taste.
If you like veggie burgers, Trader Joe's Veggie Sausage Patties are for you. If you don't, give these a try anyway; you might not even know it's not "real" sausage.
Trader Joe's Ice Cream Bon Bons are bite-size Eskimo pies on a chocolate wafer; what's not to love?
Produce
Love fennel? Pick up a double pack of bulbs for about $2.50.
Baby potatoes – never leave without a bag.
Black Mission figs are in the store right now; they are delicious.
Heirloom tomatoes are also available right now.
Bagged salad mix – arugula, spinach, spring mix, baby kale and so on – are all bargains.
Avocados are usually a good deal, individually or in a bag of four.
Big containers of basil are available, perfect for making pesto—but always check the potted herbs when you walk in the store as the living plants are often so bushy you can both harvest from it and plant it.
Like salads already prepared? There are about a dozen varieties.
Save time, if that's your thing, with all manner of pre-chopped fruits and vegetables; prices change and sometimes $2.99 for a container of chopped butternut squash is well worth it.
Other items
Olive oil is sourced from all around the world and prices are excellent; try a few over time and find your favorite (Spanish and Greek Kalamata are both very good; the go-to at my house is Trader Joe's Premium Extra Virgin Olive Oil from Italy).
Wine and beer; you choose.
Greeting cards for 99 cents.
Fresh flowers.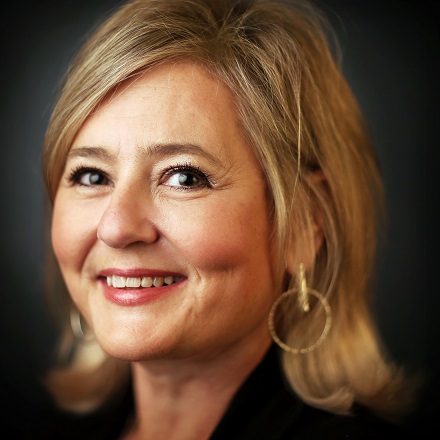 Jennifer Biggs
Jennifer Biggs is a native Memphian and veteran food writer and journalist who covers all things food, dining and spirits related for The Daily Memphian.
---