$10 Deal: Open Flame Bar and Grill
Open Flame Bar and Grill opened last month in the former Rock 'n Dough at Poplar and Highland, but don't get too excited about the first part just yet. The bar is still there but so far the only alcohol sold is beer.
We went for dinner, but were tempted by the appetizer section as soon as we read the words "loaded gyro cheese fries." With a Mediterranean sampler plate, we ended up with more food than two people could eat for just over $20.
Order the cheese fries and you'll get a plate of fries loaded up with bits of gyro meat, a pressed combination of lamb and beef, covered with cheese and topped with green onion, a bit of diced jalapeno and parsley. If you like cheese fries, you'll like this take. If you like gyro sandwiches, you'll like this, too. I think most of you fall in one category or the other; if not, don't order. I like French fries, period. And when I get cheese fries, I like them served with melted cheese instead of a gooey cheese sauce. These fit the bill. (Take note that Mexican cheese dip gets a pass in the gooey cheese dip category.)
The sampler, at $11.99, is a bit much for a $10 deal on its own, but it's a lot of food. I could definitely split it with a girlfriend for lunch, but it's not as if it's so huge and hearty that it would be impossible to finish alone. It's a bit of everything: Hummus, baba ghanoush, falafel, dolmas, tabouli and "fancy" spinach pie.
The fancy spinach pie is spanakopita enclosed in a phyllo dough and was my favorite thing on the platter. It was papery-crisp on the outside, warm and delicate inside. The dolmas were bright and lemony, the falafel hot, with a crunchy outside. The hummus could've used a bit more lemon or salt, but was good, the baba ghanoush was smoky and silky, the tabouli both good and unusually hearty with a bit more bulgur and less parsley than many version.
The two weighed in at $20.49, so close to our limit that it's OK to stretch a bit. The restaurant is owned by the Kabob International folks from Cordova and a return visit to sample more is in order.
Open Flame Bar and Grill, 3445 Poplar, is open Tuesday through Saturday 11 a.m.-9 p.m. and Sunday 11 a.m.-3 p.m. Call 901-207-4995 for more information.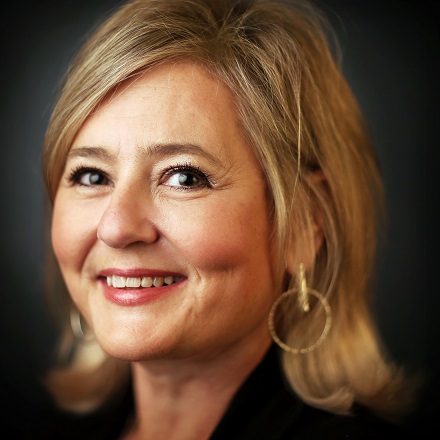 Jennifer Biggs
Jennifer Biggs is a native Memphian and veteran food writer and journalist who covers all things food, dining and spirits related for The Daily Memphian.
---