Big River Crossing: No longer a bridge to nowhere
When Big River Crossing initially opened, many wondered if it would be a bridge to nowhere. Over the past two years, that question has been answered.
On the west end of the mile-long Big River Crossing pedestrian bridge, there is now a trail system along the riverfront that provides stunning views of Downtown Memphis with dedicated lookout points along the way.
"The only way to see this panoramic view of Memphis is the Big River Trail system," said Clark Butcher, owner of Victory Bike Studio. "We don't have an ocean view. We don't have mountains. But if you ride over and ride back at sunrise, it's spectacular. It's one of the best ways to see the city."
In addition to the Meadow Trail, a 5.1-mile loop, there is also a 3 1/2-mile Levee Trail that leads to West Memphis, Arkansas and currently ends at the original Pancho's restaurant. The Levee Trail will eventually extend 70 miles. For many cyclists, Big River Crossing and the Levee Trail on the Arkansas side provide the perfect route for a long bike ride.
"Cyclists like a destination ride," said Jim Jackson, executive director of the West Memphis Convention and Visitors Bureau. "They can get on their bikes in Midtown or Downtown Memphis and end up with a beer or cheese dip at Pancho's in West Memphis."
While it is hard to know the real impact Big River Trail system has had on tourism just yet, Jackson says, he sees more and more people using the bike path and trails.
"I definitely see people using the Explore Bike Share bikes, and it's just growing organically like we thought it would," Jackson said.
Explore Bike Share, which launched earlier this year with 60 bicycle rental stations across Memphis, has also seen an uptick in use due to the new trails.
"Big River Crossing by far has been the most popular route for Bike Share," said Trey Moore, executive director of Explore Bike Share. "The entire city identifies with the riverfront, and the community is proud of what has been developed, especially the path that connects Memphis and Arkansas."
Explore Bike Share has a station on either side of Big River Crossing and another station at the terminus across from Pancho's. With the bikes' GPS tracking capabilities, Explore Bike Share can track where rides originate and where people take the bikes.
"The station on the east side of Big River Crossing is the top performing station by far, and about 2,200 rides have originated from there," Moore said. "But the station we're really watching is the one at the terminus across from Pancho's where we have seen about 300 rides originate from. It has been fun to see people explore new places to go."
The sister station on Big River Crossing's east side in Arkansas has seen more than 800 rides originating from that point, despite it not being an easy destination to get to from eastbound I-55.
"I think Arkansas has been not a surprise to us, but it has been interesting to watch how users of Bike Share have gravitated to those trails that are now paved," Moore said. "When we launched, Arkansas wasn't even on our radar, but we're thrilled because that's the joy of offering Bike Share — allowing people to use it in ways that are important to them."
Explore Bike Share initially launched with 600 bikes, but growth plans are in the works.
"Now that these spur trails are developing, they're taking people to the riverfront," Moore said. "Quite frankly, we're trying to figure out if there is anything that Bike Share can do to support future development."
Butcher notes that Victory Bike Studio is selling quite a bit of bikes to people who live in West Memphis and the surrounding area. Victory also partnered with The Peabody hotel to provide bikes in rooms when requested, a sign that tourists are coming to the area with cycling and Big River Crossing in mind.
"I think West Memphis is really engaged and realizes how many people are using the bridge and trails," Butcher said. "When I ride over at sunrise, it's interesting to see everyone parked over there waiting to come across."
Since Big River Crossing opened in 2016, it has provided a pedestrian-friendly route to connect Tennessee to its neighbor state. Over the past two years, Big River Crossing has welcomed nearly 460,000 visitors from across the world and received numerous awards and accolades.
Big River Crossing is managed by the nonprofit Mighty River Rising.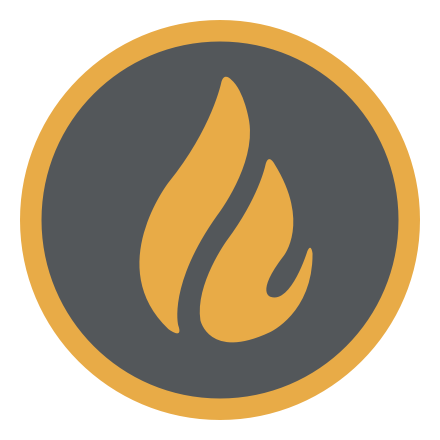 Christin Yates
Christin Yates is a native Memphian who has worked in PR and copywriting for a decade. She earned her B.S. in public relations and M.S. in mass communications from Murray State University.
---