Bartlett-based Brimhall Foods grows into national operation
What started with single-serve pecan pies nearly 40 years ago has grown into a full line of snack food products sold throughout the U.S. for Brimhall Foods Company Inc., local makers of Brim's Snack Foods.
The company's pork rinds, cracklins, popcorn and corn-based cheese snacks are manufactured at its headquarters in Bartlett, where renovations are underway that will increase production later this year.
Company founder and lifelong Bartlett resident Terry Brimhall grew up in the snack food business. His father, Paul Brimhall, worked for some local companies that made snacks and cookies. While Brimhall was in college and working at Raleigh Springs Mall, his father would share snack food ideas with him.
"So I started selling single-serving pecan pies to some vending companies around town," Brimhall said. "Then we heard that pork rinds were selling well, so we got a line of pork rinds and began selling them."
He formed Brimhall Foods in 1979 with one truck for distribution. By the time he graduated from college in 1980, he was doing well enough to continue with the business instead of trying to get a job elsewhere.
"For a single guy with not a lot of responsibilities, I was able to make my way and grow from there," he said.
With the support of his wife, Becky, Brimhall in 1982 plunged into manufacturing and received a loan to buy equipment. They moved the company's production to a vacant ham house on U.S. 70 in Bartlett.
"We were about 25 years old at the time, and we started manufacturing pork rinds and cracklins in that facility, and we were still selling pecan pies, cookies and other things we purchased," Brimhall recalled.
By the mid-80s, his father had come to work with him to handle the distribution side of the business, while Brimhall handled manufacturing. The company moved operations to five acres in the Bartlett Industrial Park in 1987.
"We were fortunate enough that banks wanted to take a chance on us," Brimhall said.
They started with a 10,000-square-foot space and have grown to occupy more than 200,000 square feet in multiple buildings. In '87, Brim's started making popcorn, and '92 saw the introduction of extruded corn snacks -- cheese puffs and crunchy cheese curls.
"So we expanded our lines as far as what we were producing, and we continue to sell other snack items co-manufactured under our brand," Brimhall said. "We pretty much have a full line of snack food offerings for the supermarkets, grocery stores and dollar stores that we sell to."
Pork rinds and cracklins continue to be big sellers today, and Brim's has experienced nice growth recently in its popcorn segment.
A couple of newer items doing well fare its Fiery Crunchy Curls and its Fiery Hot Popcorn.
"Hot foods have been trending more and more every year for probably the past 20 years," company partner and general manager Michael Patrick said.
Later this year, Brim's will roll out some new single-serving cookies and roasted-in-the-shell peanuts. Brim's co-opts with other manufacturers on some items, such as its chips, and it makes some private brand products for larger grocery wholesalers and other companies.
Also happening this year, renovations to the company's manufacturing facilities will greatly expand its pork rind production.
"We've made pork rinds in that facility since June of '87, so we've made improvements with some remodeling and additional equipment over the years," Patrick said. "But when we completed our new warehouse two years ago, it freed up some space in the building that we're renovating now."
New equipment is being brought in, and the pork rinds and cracklin department will expand into that space. The renovation will nearly double the company's pork rind capacity, according to Brimhall.
"For our employees, it will be cleaner and easier, and they'll have more space to work in," said Patrick, who initially worked with Brim's as an independent distributor 20-plus years ago.
He joined the company as a partner in the late 90's when Brimhall's father retired. Today, he oversees the company's facilities and estimated 200 employees.
Brim's owns 10 acres at the Bartlett Industrial Park and leases an additional 70,000 square feet, and it also operates a manufacturing plant in Spartanburg, South Carolina, as well as three distribution depots in Houston; Montgomery, Alabama; and the Fayetteville, North Carolina, area.
Brimhall cites his belief in God and conservative business practices as keys to the company's success and longevity.
"Over the years, we've been frugal in how we do things, only taking well-calculated risks," Brimhall said. "Our goal is just to have modest, incremental growth every year."
Renovations to the Brim's facility will be completed by mid-summer.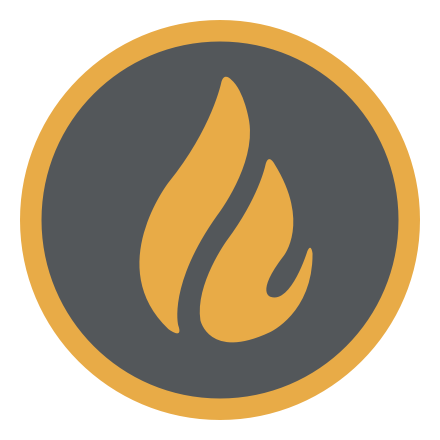 Michael Waddell
Michael Waddell is a native Memphian with more than 20 years of professional writing and editorial experience, working most recently with The Daily News and High Ground News.
---