Bronczek departs FedEx, replaced by Subramaniam
David J. Bronczek, a career FedEx employee who ascended to the No. 2 spot two years ago, is retiring and will be replaced by Raj Subramaniam, one of the company's rising stars, FedEx announced Thursday.
Bronczek, 64, had been president and chief operating officer of FedEx Corp. since early 2017 after leading FedEx Express for 17 years. A 42-year employee, he had been named to the board of directors on Jan. 28, from which he also will retire, effective Feb. 28.
Subramaniam, 48, became president and chief executive of FedEx Express effective Jan. 1 after the retirement last year of David Cunningham.
Company chairman, chief executive and founder Frederick W. Smith said, "On behalf of the Board and management team, we recognize Dave for his years of service to FedEx. FedEx has a deep bench of talent, and I am confident that the transition will be seamless. Raj has significant experience in many areas of our portfolio, which will be vital as he steps into this position."
FedEx announced the changes on its website, and Bronczek's bio had been taken off the site.
"FedEx Corp. announced today that Raj Subramaniam has been appointed president and chief operating officer, effective March 1. This appointment follows David J. Bronczek's personal decision to retire as president and chief operating officer and from the Board," FedEx said.
The company said Subramaniam would continue as president and CEO of FedEx Express and co-president and co-CEO of FedEx Services.
The announcement after financial markets closed took FedEx observers by surprise.
"It's very surprising, hard to explain, and it can only be viewed as a negative by investors," said Satish Jindel, president of SJ Consulting, operator of shipping analytics firm and a former insider in the company that became FedEx Ground.
"You get appointed to the board on Jan. 28 and then you retire two weeks later? It can't be a planned event. Something unusual, unexpected has happened in the last 20 days," Jindel said.
Jindel added, "It also doesn't provide for adequate time for Raj, who just took over the job as president of FedEx Express, to run that company for at least a year or more and then take on a bigger role. I would have expected if this had to happen that Fred would have reassumed the role of president and chief operating officer and left Raj to just run FedEx Express for some more time before doing this."
Smith had handed off the role of corporate president to Bronczek on Feb. 1, 2017, shedding one of three titles at Smith's 45-year-old company.
---
WAYNE RISHER: Raj Subramaniam to succeed David Cunningham as FedEx Express chief
---
In a regulatory filing, FedEx said, "Mr. Bronczek's decision to retire did not involve any disagreement with FedEx on any matter relating to the Company's operations, policies or practices."
It said Bronczek would receive a cash non-compete payment of $2.5 million on or before March 31 and that he had agreed to a five-year noncompete clause providing he won't work for competitors  UPS, DHL, the U.S. Postal Service or Amazon.com Inc. Bronczek and the company agreed to general releases of claims against each other.
Bronczek received $5.5 million in total compensation in the fiscal year ended last May 31, up slightly from the previous year.
Trip Miller, managing partner of Gullane Capital Partners in Memphis, was skeptical Bronczek's departure related to a longer-term issue, since he was just welcomed to the board for a term running through September.
"I think if there were something that had been lingering for a while, I don't think he would have gotten on the board. We just don't know. I don't think there's some internal problem with FedEx's core businesses that from a business standpoint would scare the market," Miller added.
Miller wondered if the abrupt change might relate to succession planning for Smith's eventual departure as corporate CEO. The board recently changed its age limit so Smith can continue to serve on the board after his 75th birthday in August.
"I don't foresee any change there with him in the short run, but we're starting to all of a sudden see some of these legacy folks move on," Miller said.
FedEx announced in December that Subramaniam would succeed Cunningham, a 36-year veteran who had led the express unit less than two years.
A couple weeks later, FedEx gave a disappointing earnings report and surprised analysts by indefinitely delaying the projected completion of an initiative to increase Express operating income by $1.2 billion to $1.5 billion a year by May 2020.
Subramaniam was hailed for his innovations as chief marketing and communications officer starting in 2017, credited with launching the company's first-ever global brand campaign and rolling out FedEx Delivery Manager and FedEx One Rate.
---
WAYNE RISHER: FedEx sweeps aside age limit for chairman Smith
---
FedEx Express is the company's original and largest operating unit, with revenues of $36 billion in the 12 months ending last May 31, more than half of FedEx Corp.'s $65.4 billion total. It operates a fleet of 675 aircraft and nearly 88,000 vehicles and reaches every U.S. street address and more than 220 countries and territories around the globe.
Subramaniam has been with FedEx more than 27 years and has held various executive-level positions in several operating companies and international regions. He began his career in Memphis, then oversaw marketing and customer service for Asia Pacific from Hong Kong.
He climbed the ladder from president of FedEx Express in Canada to U.S. senior vice president of international marketing to executive vice president of marketing at FedEx Services in 2013. Before becoming chief of FedEx Express, he was executive vice president and chief marketing and communications officer for FedEx Corp. starting in 2017.
---
WAYNE RISHER: FedEx announces buyouts, lowers earnings expectations on global slowdown
---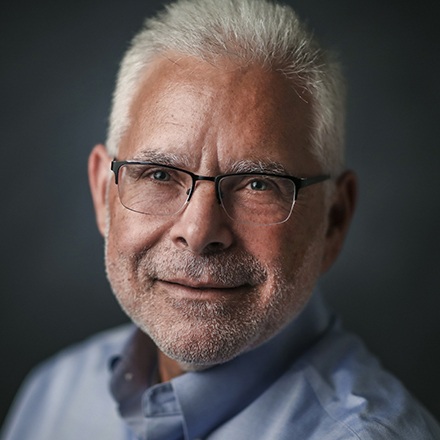 Wayne Risher
Business news reporter, 42-year veteran of print journalism, 34-year resident of Memphis, University of Georgia alumnus and proud father and spouse of University of Memphis graduates.
---