LSI Graphics in Bartlett expands facility, acquires local business
LSI/LSI Graphics is the latest Bartlett company acquiring more space for an existing facility, adding 12,000 square feet in a $1 million renovation as part of a rapid expansion effort.
Earlier this month, the company bought Memphis Sign Erectors and plans to triple production in the coming years through more acquisitions and organic growth.
Marking its 45th anniversary this year, LSI is a provider of smart ID cards, signs and grand format printing services. The company started work on its facility expansion last October, growing its footprint to more than 42,000 square feet within the Bartlett Corporate Park.
"We'll be here with this expansion for at least the next 10 years," LSI President and CEO Mason Ezzell III said. "We plan to continue reinvesting and growing right here in the Mid-South."
This marks the second time LSI has outgrown its space in the past decade. The facility's former office space has been converted into a new production area, while the new space is used primarily for design and development.
"One thing that makes us unique from other creative agencies is we have production capabilities in-house and designers who specialize in working with our grand format equipment. This allows businesses, creatives and other agencies to R&D their designs," LSI Director of Brand and Marketing Chris Coles said. "To win some recent national contracts, we had to expand our operation, so we're essentially doubling our production capacity to handle these new contracts."
With the new space, the company hopes to increase capacity even more in the near future.
The acquisition of Memphis Sign Erectors in early April allowed LSI Graphics to add that company's expertise with sign installation and maintenance.
"Now we have the ability to install our own electrical signs, interior or exterior, on any building, anywhere," Ezzell said. "We brought over seven employees, one of which is the founder, along with three of their 90-foot crane trucks and other vehicles."
Some notable projects from Memphis Sign Erectors include maintaining The Peabody rooftop sign and the installation of the electronic scoreboard in FedExForum.
"Our core business has mostly been branding, such as interior and exterior signage, wall wraps and vehicle wraps," Coles said. "Memphis Sign Erectors can get up on really tall buildings and get to places where other companies can't. It made a lot of sense for us to acquire them to bolster our current products and services."
With the acquisition, LSI's employee count jumps to more than 70. It will not be the last company LSI buys, as the company plans more acquisitions, possibly this year.
The company is private and did not want to release sales figures.
"Right now, I'd probably be looking at acquiring more salespeople across the country," Ezzell said.
LSI has a sales presence in Atlanta, Detroit and Providence, Rhode Island.
"So, we're looking to expand into Texas and into Denver with additional salespeople because we have all the capacity we need here," he said.
In 2012, LSI acquired Memphis-based Joyce Signs, primarily for its interior sign business.
LSI's extensive customer list includes FedEx, ALSAC/St. Jude, Le Bonheur Children's Hospital, the University of Memphis, UT Health Sciences Center, Anheuser-Busch and the Memphis Grizzlies. It has worked with the Grizzlies since the FedExForum opened in 2004 on banners, signs, office art and installations around the arena and around town.
"They work very hard for us and help us look good," David Thompson, senior director of brand marketing for the Grizzlies, said. "One of their things they did for us recently was a community project in the player's lounge with representations of current and past players through the years being involved in the community through our many initiatives for giving back. It's a great way to show the young players what we've done and the mark we've left on the city."
Another notable LSI project for the Grizzlies from years past was the "Larger Than Life" campaign of the 2012-2013 season that featured two- to four-story versions of Grizzlies players on buildings around the Mid-South.
Although the company does business nationally, all of its production takes place in Bartlett.
"Because FedEx is here, we can get our product where it needs to be fast and usually for less than other companies," Coles said. "So that makes us very competitive."
Last year, LSI produced and installed a building wrap weighing two tons for the Cleveland Cavaliers on the Sherwin Williams Building. The building wrap consisted of a vinyl mesh banner made up of 14 full rolls of billboard material measuring 18 feet wide by 200 feet long.
Other recent work includes signs for Memphis Music Fest, Super Bowl LIII and the 10-foot-tall University of Mississippi dimensional logo over the video board at Vaught-Hemingway Stadium in Oxford.
"Everywhere a company wants to put it brand or logo, we can do it," said Ezzell, who bought the business from his father, Mason Ezzell Jr., at the end of 2017.
The senior Ezzell started Lamination Service Inc. in 1975 in his garage, laminating menus for Dobbs Steak and Eggs restaurants. He worked by candlelight because the electricity had been re-directed to the new lamination equipment. Over the years, the company began handling more and more ID and security badges for clients across the U.S. and became LSI.
Then in 2008, the company got out of laminating and bookbinding, selling to its competitor, Southern Bindery, in order to focus on digital printing.
Before the digital printing business came to fruition, the ID division on LSI was providing services used by the likes of FedEx, Verizon and the U.S. House of Representatives. Today, LSI ID and LSI Graphics contribute almost equally to the organization's revenue.
LSI Graphics only runs one work shift, but that could change.
"We can put on another shift and double production overnight if we need to," said Ezzell, who just put in a $6.2 million bid for a large national fleet rebranding contract that he hopes to hear back about by early May.
"Being where we are in the South, we have relatively cheap labor compared to New York," he added. "This keeps our prices competitive by enabling us to manufacture for less while allowing us to deliver a high-quality product. From there, we are sending out our installers or contracting the installation out, which is an additional revenue stream."
The company expects to add to its workforce throughout the rest of 2019.
Other Bartlett-based companies expanding their footprints at existing facilities nearby include Memphis Record Pressing/Audiographics at 3015 Brother Blvd. It took over the office building next door, then another building earlier.
Herbi-Systems has plans to construct a new building next door to its location at 7551 Bartlett Corporate Cove East. Medical device company EMS also added onto its facility at 3325 Appling Road last year. Brimhall Snackfoods built an additional 80,000-square-foot building at 3045 Bartlett Corporate Drive in 2015 into which the company is still expanding.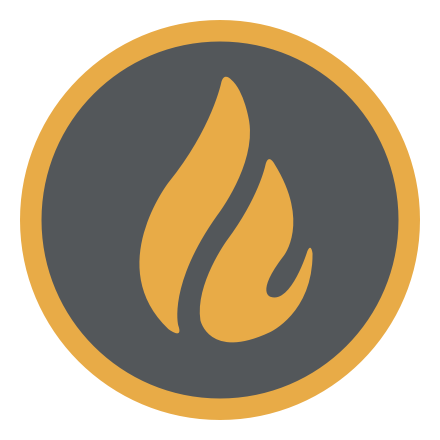 Michael Waddell
Michael Waddell is a native Memphian with more than 20 years of professional writing and editorial experience, working most recently with The Daily News and High Ground News.
---