Some Mid-Southerners vacationing on Gulf Coast plan to ride out Hurricane Michael
Thousands of Mid-Southerners visiting the Gulf Coast on fall break have decisions to make about heading back home or riding out Hurricane Michael, which will make landfall in the Florida Panhandle within hours as a life-threatening Category 4 storm.
Dangerous storm surge, damaging winds and flooding are the primary concerns, and thousands of residents and tourists have evacuated the area.
At least one group of Mid-Southerners relaxing in Gulf Shores, Alabama, plans to ride out the storm. The group arrived Monday, Oct. 8, for a week of fun in the sun and plans to stay put.
"We have been watching the forecast closely since we arrived Monday, and projections show the hurricane will make landfall east of our location," said Becca Winter, a resident of West Memphis, Arkansas. "We expect tropical-storm-force winds and a very rainy day (today)."
Winter, her husband and several friends from Memphis, most of whom work for FedEx Corp., planned the trip to the Gulf Coast ahead of Hurricane Michael's development. The group of seven adults said the local Walmart was wiped out of many essentials, including bread and bottled water, when they arrived Monday evening.
"Our main concern is residual flooding and possible storm surge," Winter said. "We all made sure our cars have plenty of gas, we have tons of bottled water and charcoal for a grill to use if the electricity goes out, and our food is stocked."
Public schools in Shelby County are on fall break this week and thousands from the Greater Memphis area frequent spots along the Gulf Coast during fall and spring breaks.
Wednesday morning, the National Hurricane Center issued a notice saying Michael had become an "extremely dangerous" Category 4 storm with sustained winds of 150 mph and could get even stronger before making landfall in the Florida Panhandle or Big Bend region.
"Once they canceled the hurricane watch here (Gulf Shores) Tuesday morning about 10 a.m., we had more confidence in staying," said Brian Ellis, who is one of the seven friends on the trip.
Three of the men even played golf Tuesday afternoon, saying the wind was "vicious" but there was no rainfall yet.
"(Tuesday) morning we went to Target and Rouse's Grocery, and they were both well stocked," said Aaron Winter, Becca Winter's husband.
Hurricane Michael would be the strongest storm to hit the Florida Panhandle, according to the National Hurricane Center, as a Category 4 storm has never landed in that area. The last hurricane to make landfall in the Florida Panhandle was Dennis in 2005.
Scott Seeger Jr., a former Memphian and graduate of St. Benedict at Auburndale, has been a resident of Fort Walton Beach for 12 years and decided to hunker down during the storm.
"We're on the west side of the storm, so it isn't as strong," Seeger said early Wednesday afternoon. "With it being 60 miles east, we didn't do too much to prepare except pulled everything off our porch. Some people boarded up their houses, and a lot of people did evacuate."
This is the first major hurricane Seeger has experienced in the Florida Panhandle.
"I'm originally from New Orleans, so I'm no stranger to hurricanes," he said.
Included in the hurricane warning is the Florida Gulf Coast from the Alabama/Florida border to Suwannee River, Florida, which includes Pensacola, Panama City and Tallahassee. It also extends inland to southwestern Georgia. Hurricane warnings have been issued all along the Gulf Coast and tropical-storm warnings and watches are posted along the Southeast coast as far north as the Outer Banks.
"Early Tuesday morning, the city picked up all the trash cans on the beach and declared it closed," Becca Winter said. "There are people driving up and down every 20 to 30 minutes checking to make sure no one was near the water."
As of Tuesday evening, the seven vacationers were not in a mandatory evacuation zone.
"We were unwilling to alter our vacation plans, but we had a backup plan," Ellis said. "One of the people we're staying with has family in Pensacola. We had an out if need be, but everything worked out the way it's supposed to."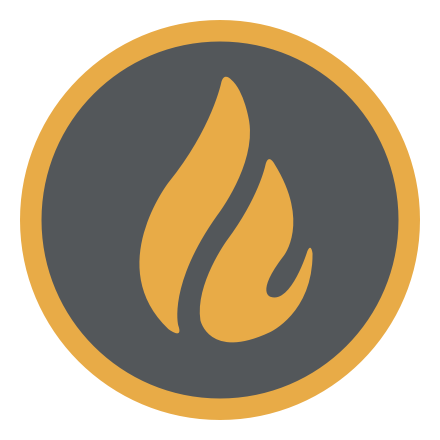 Christin Yates
Christin Yates is a native Memphian who has worked in PR and copywriting for a decade. She earned her B.S. in public relations and M.S. in mass communications from Murray State University.
---