Strong GIRL Fest celebrates and empowers girls of all ages
Hutchison School and Girl Scouts Heart of the South joined forces Saturday to host Strong GIRL Fest, an interactive community event to celebrate and empower girls of all ages.
The Strong GIRL Fest featured leadership-building and artist activities, hands-on events, sports clinics and outdoor fun. Girls tested their engineering and robotics skills, learned about urban farming, took part in girl-led dance and theater performances and practiced new lacrosse skills, among many other activities.
"We want Hutchison to be a great resource for the Memphis community," said Kristen Ring, president and head of school at Hutchison School. "Hutchison is a quiet gem in Memphis, and this event drew the community in to showcase our school in a new light."
About 1,300 girls ages 3-15 registered for the one-day event. Hutchison's high school women volunteered to work at Strong GIRL Fest and help run activities for the younger girls.
"This was a great opportunity to show the strengths of young women," Ring said. "There is a lot of expertise among the women at Hutchison, so we encourage our older girls to mentor younger ones."
Most of the activities at Strong GIRL Fest inspired girl power, with women engineers and firefighters teaching young girls that they can do anything that they set their minds to.
"This event was designed to introduce girls to things and activities that challenge them and open their eyes to new possibilities," said Lori Guy, strategic communications director for Hutchison School.
Ring came up with the idea for the event and approached the Girl Scouts about partnering together to make it a reality.
"Strong GIRL Fest allowed girls to learn other skills like agriculture and engineering that may spark new interest in these areas," said Kimberly Crafton, chief strategic engagement officer for the Girl Scouts. "My hope is that girls had fun, met new friends and learned more about Girl Scouts and Hutchison School. "
For active Girl Scouts, there were four opportunities to earn badges throughout the day.
Several vendors and partners of the school were set up at the event including My Cup of Tea, a social enterprise in Orange Mound that trains and hires women who need employment. Hutchison has partnered with the organization for its students to sell My Cup of Tea as a fundraising opportunity.
"My Cup of Tea empowers women, most of whom are below the poverty line, to break the bondage of poverty and build strong families," said Carey Moore, founder of My Cup of Tea and a former Hutchison student.
Strong GIRL Fest also highlighted student entrepreneurship that is fostered through Hutchison's Marketplace. Lacy Williams, an 8th grader, created Stick It with a group of friends. They developed the business idea and are now working to sell their products through social media.
"Stick It allows us to be as creative as possible which helps with problem solving," said Williams. "We create stickers that kids can put on their notebooks or planners and sell them through Instagram and Facebook. We may have a website one day, but we are starting small."
During the event, girls also made flower crowns and learned about beekeeping and agriculture at the school's on-campus farm, which is used across multiple disciplines from math to culinary classes.
While Hutchison's class sizes are limited, the school works with students and adults throughout the community in various capacities. Its Center for Excellence offers courses for both children and adults throughout the Memphis area to learn about a wide range of subjects, including coding and art.
"Most people think private schools aren't open to the community, but a lot of classes like coding, which we offer in partnership with CodeCrew, are open to everyone," Guy said.
Due to Strong GIRL Fest's success, Guy anticipates it becoming an annual event. Hutchison School also plans to offer a similar event called Camp Congress in the spring to teach young women about politics.
Hutchison School and Girl Scouts Heart of the South partnered with several community organizations for the event such as the Dixon Gallery & Gardens and the Memphis Zoo.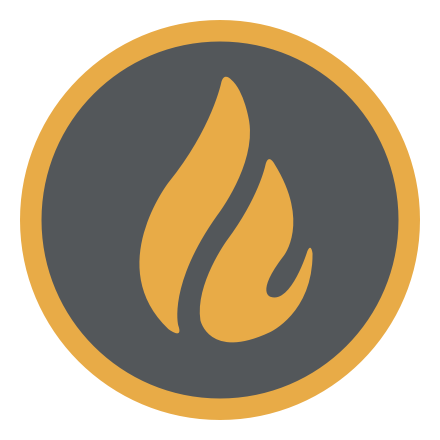 Christin Yates
Christin Yates is a native Memphian who has worked in PR and copywriting for a decade. She earned her B.S. in public relations and M.S. in mass communications from Murray State University.
---