Lakeland teen to compete on 'The Voice'
One Memphis teen has earned her spot on this season of NBC's "The Voice," a reality television singing competition.
Lakeland resident Savannah Brister, 17, began her musical career at age 7 by playing piano. But as she got older, she wanted to grow in her vocal abilities and began lessons.
"I didn't get really serious about it until 13, and after that first lesson, I was sold," Brister said.
She took lessons for two years with Bob Westbrook, who has taught many locals including Justin Timberlake. Soon after, she was singing in local fairs and festivals. After two years with Westbrook, she began learning at e.Studios under Mandi Thomas.
Thomas called her student "a total package."
"She has a way with words in her songwriting that I've never seen in someone so young," she said of Brister. "She pours her heart into every song she writes and every performance. She can also play the piano very well, which is a big advantage for a young songwriter."
Brister said she has found writing music as a way to "release" what she feels. She put out two singles before her journey on the show began.
During the show, contestants learn under one of four accomplished musical artists. Brister chose John Legend over Kelly Clarkson, who coached the past two winners.
"Other than just thinking he has a new perspective, I figured he and I would gel more music-wise," she said, adding that he sings soul music, plays piano and has "succeeded in everything he's done."
For her audition, she sang Stevie Wonder's "Don't You Worry 'Bout a Thing." Artist Tori Kelly did a rendition of the song for the movie "Sing," and Brister admires Kelly's music.
"I loved the message, being a church girl," Brister said.
Legend complimented Brister for putting her own "stamp" on the song.
"I gravitate to soul and R&B, but there's always a twist of jazz," she said. "I wanted that little flavor in there … I also wanted to show off my high range and my low range."
While she said she learned a lot in the audition process, she hopes her platform and time on the show is about more than her vocal ability.
"If I could share anything with anybody, I just want to make people smile and happy. And if I can connect with anybody, even just one person, that's it." 
Brister will advance to the "Battle Rounds," where she and another contestant coached by Legend will face off in a duet. The Battles begin airing March 25.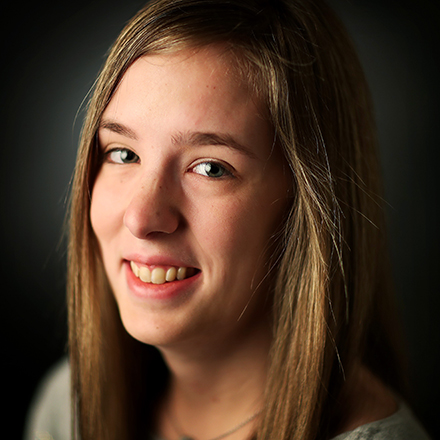 Abigail Warren
Abigail Warren is a lifelong resident of Shelby County and a May 2018 graduate of the University of Memphis. She has worked for several local publications and has covered Germantown since May 2018.
---