Beale Street Brass Note will honor Memphis-born Aretha Franklin
The 178th Beale Street Brass Note was unveiled Sunday afternoon following a processional Downtown. The note will honor the late Aretha Franklin, "the undisputed queen of soul."
"We can honor her as we enter a new century of soul and celebrate our bicentennial," Memphis Mayor Jim Strickland said as he waited for the processional to arrive. "It's a new era for Memphis soul."
He said her "gospel roots" and early career as a gospel singer also showed the country Franklin's Memphis heritage.
"(She showed) gospel and soul interwoven together," he said,  adding those are two distinct features of the city. "She can trace her origins to Memphis and the Memphis sound. Her sound is representative of Memphis."
Kevin Kane, president and CEO of Memphis Tourism, said her gospel roots resonate with the Mid-South as her father was a pastor and her mother was a gospel singer.
"She was born here, but she didn't grow up here," Kane said. "But that doesn't matter, she is still a Memphian to us."
Franklin was celebrated with the processional from B.B. King's Blues Club to Alfred's on Beale. A trumpet, trombone and saxophone led about 25 people down Beale. Inside Alfred's,  local musicians performed a tribute and people sat around dancing, swaying in their seats, tapping their feet and singing along.
Strickland read part of his proclamation before the unveiling.
"Aretha Franklin's legacy spans an incredible six decades and brought her 44 Grammy nominations and 18 wins. She was the first woman inducted into the Rock 'n' Roll Hall of Fame … Aretha Franklin will forever be remembered for her tremendous contribution to Memphis music."
The unveiling comes the day before what would have been Franklin's 77th birthday and seven months after her death in August in Detroit.
It is also nearly five months after she was inducted into the Memphis Hall of Fame. Kane said he had always wanted her to be here when the city honored her, but she died before they could do it. He was excited about honoring her in this way among other stars like Johnny Cash, Elvis Presley and B.B. King.
Kane said he was unsure of the exact location of the note but said it would be in place before the Memphis in May International Festival honors the Bluff City.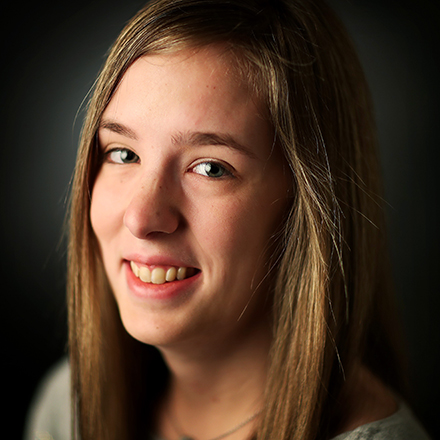 Abigail Warren
Abigail Warren is a lifelong resident of Shelby County and a May 2018 graduate of the University of Memphis. She has worked for several local publications and has covered Germantown since May 2018.
---