Arlington Dance Arts celebrates 20 years with annual recital
Through the power of dance, small-business entrepreneur and Arlington resident Brandy Griffith has been impacting the lives of young girls and boys for more than two decades.
Her Arlington Dance Arts studio celebrated its 20th anniversary over the weekend with "Do It Like This: Dance Arts Recital 2019" at the William H. Rose Theater inside the Buckman Performing Arts Center at St. Mary's Episcopal School in East Memphis.
More than 70 past and present students, ages 2 to 31, took to the stage to perform nearly 30 dance routines that showcased tap, jazz, ballet, hip-hop and contemporary dancing along with a little musical theater and Broadway show tunes for a packed house.
"The kids were fantastic today," Griffith said after the Saturday show. "They put their heart and soul into it, and I'm really proud of them. And I love that some of my alumni came back to dance and to attend the event with their families today."
Jeanie Barton, Griffith's first student, showed up for the event.
"I started dancing with her when I was just 4 or 5 years old, so she's known me pretty much my whole life," Barton said. "It's just been great to know that I have that constant love and support even though I'm no longer living here in the area."
Barton hopes to get her infant daughter involved with dancing when she gets a bit older.
"She has taught so many kids in our community and continues to run a successful small business," said former student Kristy Corzine, who volunteered back stage Saturday. "I think it's so important to recognize her achievements as a woman that is a small business owner and a great mentor to so many kids ages 2 to 18 (and older) in our community."
Some of the students, including Corzine, got their first jobs working at the studio, either as assistant teachers or helping at the front desk.
"Obviously, she made a big impact on life," Corzine said. "Back when Arlington was just a blinking light, she saw a need for something for small kids to get involved with."
Corzine is quick to note that Arlington Dance Arts teaches all children, including those with special needs, providing them with a home and a place to learn and express themselves.
The studio started out in an 800-square-foot space on Greenlay Street and has occupied three locations over the years, all in Arlington. The studio is now in its fifth year at 11695 U.S. 70 after being in the Arlington Depot Square for nearly a decade.
"We've grown over the years. We've added music – guitar, voice and piano – so now we're a music and dance studio," Griffith said. "We've had competition kids, and many of our alumni have gone on to have dance majors in college."
Two former students, including Katelyn Jones, have returned to become part-time teachers at the studio. Jones performed a solo interpretive dance number Saturday based on the same piece she performed as a senior at Arlington High School 10 years ago.
"I started when I was 7 and have never stopped dancing since. It's a way for me to find release. It's a great passion for me," said Jones, who graduated from the school 10 years ago. "I've taught with (Mrs. Griffith), worked my way up doing assistant teaching. She's like a second mom to me. I was always at the studio when I was younger."
Each year, the studio teaches about 100 students. The dance season begins when the school year starts in August and runs until May when school ends. Special summer sessions are available every year, with this year's theme being fairies and trolls.
"We have a dance company that performs, and we also go to different competitions and conventions," Griffith said.
She likes to teach her students the importance of giving back to the local community, so every year the dance team performs at five to seven nursing homes in the area over the holiday season.
Griffith, who grew up in a small town near Tulsa, Oklahoma, knew she wanted to be a dance teacher at an early age.
"I looked up at my dance teacher when I was 3 and told her, 'I want to be you,' " said Griffith, who was heavily involved in the competition dance circuit in her youth.
After going away to college and ending up feeling stagnant when her life got away from dance, she moved to Memphis in the late 1990s and started the dance studio with her sister. Brandy took over as sole owner of the business after her sister moved.
"You can breathe when you dance, and that's really important," said Griffith, who now helps her 13-year-old daughter explore her passion for golf.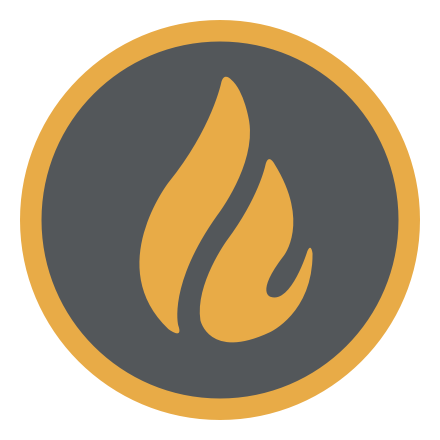 Michael Waddell
Michael Waddell is a native Memphian with more than 20 years of professional writing and editorial experience, working most recently with The Daily News and High Ground News.
---