Business
Ventilators among life-saving gear moving through Memphis area
A FedEx Supply Chain facility in Olive Branch is handling U.S. distribution of ventilators from medical device maker Medtronic's ramped-up production lines in Galway, Ireland.
Medtronic, which develops and makes spinal surgery products in Memphis, has been in the news because of an open source initiative to support ventilator production by other manufacturers globally.
Editor's Note:
 The Daily Memphian is making our coronavirus coverage accessible to all readers — no subscription needed. Our journalists continue to work around the clock to provide you with the extensive coverage you need; if you can 
subscribe, please do
.
While the Memphis spinal unit isn't involved in ventilator production, Medtronic's Memphis area distribution facilities have been busy moving critical equipment, including ventilators, to hospitals around the U.S.
With demand for ventilators rising because of COVID-19, Medtronic is on track to boost the Galway facility's output at least five-fold. It's pushing to produce more than 1,000 ventilators a week by the end of June.
Two ventilator models, the Puritan Bennett (PB) 980 and PB560, are produced at Galway and distributed through the Olive Branch third-party logistics center operated by FedEx Supply Chain.
"The FedEx Supply Chain facility in Olive Branch, MS., receives and distributes a number of our products, including ventilators which are manufactured in Galway, Ireland and then shipped to the Olive Branch 3PL facility," a Medtronic statement read. "Medtronic employees receive the ventilators and then distribute them to hospitals with the greatest medical need across the U.S."
During the week of March 30, Medtronic made design specifications for the PB560 available under an open source initiative to other companies that want to produce ventilators.
Medtronic said April 8 it had received more than 90,000 registrations for the specifications, and it reported "meaningful progress" with Baylis Medical Company Inc. in Ontario, Canada, the global manufacturer Foxconn Technology Group and Vingroup Joint Stock Company in Hanoi.
The PB560 ventilator is a compact, lightweight, portable unit that can be used in clinical settings or homes and sells for less than $10,000 on average. Medtronic recently received U.S. Food and Drug Administration emergency authorization to offer the PB560 in the U.S.
Medtronic also is in a limited U.S. market release of technology, developed in collaboration with Intel, that enables clinicians to remotely adjust ventilator settings on the PB980, avoiding exposure to COVID-19 patients. The limited release was in two U.S. hospitals.
Medtronic's push on ventilator supplies and technology came as company officials distanced Medtronic from a failed attempt to develop a mid-priced ventilator starting a decade ago.
Medtronic's Minimally Invasive Therapies unit, which makes ventilators in Galway, resulted from the 2015 acquisition of Covidien. In 2013, Covidien acquired Newport Medical, toward the end of Newport's three-year agreement with the U.S. government to develop a full-featured ventilator that could be made at a unit cost of $3,000.
Newport/Covidien and the government ended their contract in November 2013 without meeting the objective. The New York Times mentioned Medtronic in a March 29 article, "The U.S. Tried to Build a New Fleet of Ventilators. The Mission Failed."
A Medtronic statement about the article said, "Medtronic, who had no relationship with Newport Medical and who did not purchase Covidien until 2015 – nearly three years after the contract dissolved – had no prior knowledge of or involvement in this contract in any manner."
---
---
Sky-high demand for ventilators is an example of how the coronavirus pandemic is cutting both ways for the medical device industry.
A suspension of elective surgeries has tamped down demand for some of the products made by the Memphis area's 18,000 or so employees of medical device makers and suppliers. The result has been a downgrade of the industry's profit forecasts for an indefinite time.
However, longer-term prospects are still bright, as analysts foresee continuing technological innovation, particular in minimally invasive procedures and products, fueling growth after the COVID-19 threat subsides.
Moody's Investors Service in mid-March reduced the outlook for the U.S. medical device industry from "positive" to "stable" because of lower sales.
"We expect a pullback in consumption in the first half of the year, followed by a moderate recovery, assuming global efforts to arrest the spread of coronavirus are successful," Moody's senior vice president Scott Tuhy said.
Dublin-based Medtronic employs about 1,400 at its spinal unit in Memphis, which includes the Pyramid office campus off Brooks Road in the Whitehaven area.
The office campus is currently closed to non-essential external visitors and non-business-critical employees. A majority of Pyramid campus employees are able to work from home.
---
---
A small number in the Spine Research & Development lab are still reporting to the office because their jobs are hands-on and require specialty equipment.
Medtronic is screening people entering the campus, encouraging social distancing and frequently cleaning and sterilizing work areas.
The Medtronic Memphis Distribution Center on Swinnea Road handles U.S. and global orders for the Cardiac & Vascular Group and Restorative Therapies Group products, said Eric Epperson, Medtronic senior director, communications, Restorative Therapies Group.
The center is operating at full capacity "to ensure our life-restoring therapies are available to patients who need them," Epperson said. Included are products used in the treatment of stroke, atrial fibrillation, coronary artery disease, chronic pain and other diseases.
The distribution center is subject to a range of protective measures including staggered breaks to reduce crowds in common areas.
Roy Smith, executive director of the Greater Memphis Medical Device Council, said the Memphis area's original equipment manufacturers have continued production with limited impact from coronavirus.
"This is likely a result of that most of the Memphis OEMs serve global markets and also have trauma products within their portfolios that aren't impacted by the delays associated with elective surgeries," Smith said.
"A large number of the device companies in the Memphis area are contract manufacturers, meaning they provide additional capacity to the industry but do not provide products directly to hospitals or surgery centers. Depending on their customers, these companies are the most at risk due to the delay of elective surgeries," Smith said.
---
---
Some area businesses have been approached about helping produce personal protective equipment for front-line medical workers, he said.
"While there has been an openness to helping, the international providers have ramped up significantly to meet the needed PPE," Smith said.
"There are more than 8,000 Memphians who work for medical device companies and another 10,000 who work for companies that provide goods and services to the industry," he continued. "The sooner this pandemic is over, the better it will be for those directly affected by the virus and those whose livelihood is impacted by it."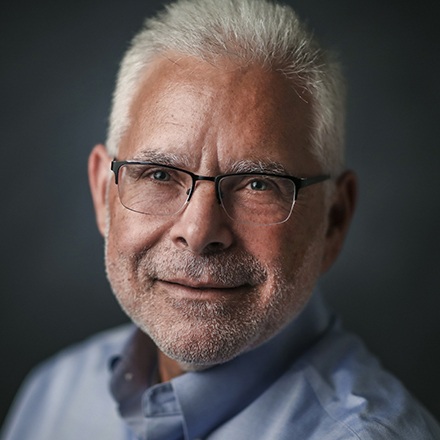 Wayne Risher
Business news reporter, 43-year veteran of print journalism, 35-year resident of Memphis, University of Georgia alumnus and proud father and spouse of University of Memphis graduates.
---