Proposed convenience store with gas sales fuels ire in Cordova
A proposed convenience store with fuel sales has rallied stout opposition in and around the Sunset Downs neighborhood of Cordova.
About 180 people attended a community meeting at Grace Celebration Lutheran Church on Monday night, despite some overlap with college football's national championship game, said Jim Frommel, a board member of the Sunset Downs Homeowners Association.
And opponents have collected about 900 signatures on petitions opposing the development at the northeast corner of Trinity and North Ericson roads. That's just over a mile east of North Germantown Parkway at Trinity Road.
"Having a gas station and convenience store on that intersection is just totally out of sync with the neighborhood,'' Frommel said. "Particularly when we're just a mile and a half away from Trinity at Germantown Parkway where there are four gas stations and each has a convenience store.''
The grassy, vacant lot that fronts Trinity Road is adjacent to the backyards of houses that line Eagle View Drive.
The case has been scheduled to be heard at 10 a.m. Thursday, Jan. 10, at City Hall by the Land Use Control Board. But the applicant will request a one-month hold, Brenda Solomito Basar said Tuesday. She's principal with Solomito Land Planning and represents the applicant.
"I let my client know about the opposition,'' said Solomito Basar, who made the case for the development and fielded questions during the meeting. "We may request a hold for another 30 days to try to look at some contractual, legal issues between the buyer and seller."
The applicant, SAN Investments 5 Inc., wants to build the convenience store/gas station on commercial property owned by Trinity Development Co.
The acreage is part of the Sunset Downs Planned Development that was approved in 1989 and modified in 1998. The planned development does not allow motor vehicle services at the corner, which the Office of Planning & Development interprets to prohibit fuel sales.
Still, the city/county planning staff recommends approval of the convenience store, in part because the applicant is willing to sacrifice, in exchange, its right to develop several other, more "noxious" businesses: a greenhouse/nursery; a tattoo parlor; a psychic; palmist or medium.
Solomito Basar welcomed the planning staff's recommendation to approve her client's application, but disputes that the planned development does not already allow fuel sales at the corner.
"The property is zoned appropriately for this use,'' she said. The site is part of a commercially zoned strip of land fronting Trinity that was designed to provide neighborhood services.
"The proposal for this store with gas is such a smaller scale, with there being only four (fuel) pumps,'' she said, adding that the store building's architecture is designed to complement the neighborhood.
She also disputes that Ericson is too small a street for such commercial zoning. At 68 feet wide, it is a collector street, Solomito Basar said.
Frommel, the neighborhood association board member, has lived in Sunset Downs 14 years.
"We always thought that property back there would eventually be offices, like much of the corner of Ericson and Trinity,'' Frommel said. "Small offices with parking."
The noise, traffic and light coming from the convenience store/gas station would degrade the nearby residences, he said.
No matter what, he plans to continue buying gas for his car at the Kroger pumps at Trinity and Germantown Parkway.
"I'm a Kroger customer,'' he said. "I have the card.''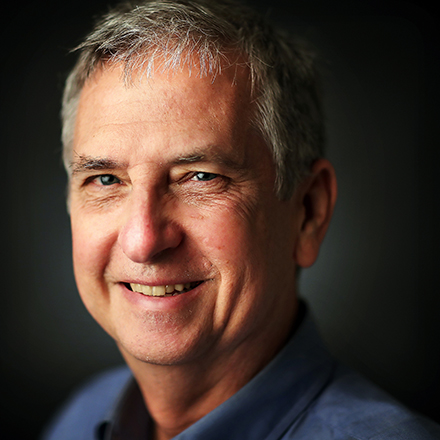 Tom Bailey
Tom Bailey covers business news for The Daily Memphian. A Tupelo, Mississippi, native, he graduated from Mississippi State University. He's worked in journalism for 40 years and has lived in Midtown for 36 years.
---