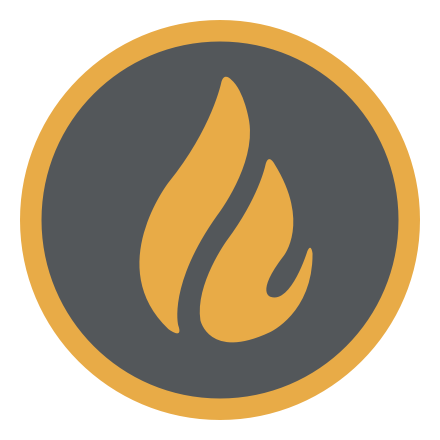 Tipping Point: Worth Jones took the winding road to a career in real estate
The road to Worth Jones' successful real estate career was not the easiest or the most direct. From institutional bond sales to a stint as a full-time dad, his path to his professional calling was winding and often challenging.
Editor's note: Memphis stands at the threshold of incredible possibility. In this series, New Memphis introduces innovative Memphians who are driving our city forward and forging its future success.
A native Memphian, Jones started his career in institutional bond sales after graduating from Sewanee: The University of the South.
"The problem with selling bonds, for me, was that I became frustrated that my clients weren't in Memphis," Jones said. "I decided to throw myself into the city and became the director at For The Kingdom Camp, which serves Memphis kids in the summer and is a conference and event center in the fall and winter."
Jones spent three years at For The Kingdom Camp. Then, after his father had a stroke, he decided to help with the family business, TWJ Packaging Group LLC, a niche industrial recycling company. Soon, the recession of 2008 hit, and Jones decided to leave his father's company and was a stay-at-home dad for his two sons, Cort and Bennett.
"My wife, Elizabeth, had just passed her nursing boards and was hired, so I became a full-time dad," Jones said. "It was stressful with two little guys, but I wouldn't take that time back. You never think you'll be unemployed, and then you are."
Around that time, Jones' sister was battling cancer.
"Being unemployed and watching my sister suffer like she did really impacted me," he said. "It made me evaluate what I'm doing and why. I really wanted to figure out a good fit for my gifts and where I could use those gifts to the best of my ability. After a lot of thought and prayer, I decided to pursue buying a business that was for sale."
That road was a dead end. The deal fell apart at the ninth hour, and Jones was back to square one. He looked at what made him excited about buying the business and tried to match those interests to a career in another arena, which is how he landed in real estate.
"I spoke with Joel Hobson (of Hobson Realtors) in December of 2010, and he was willing to give me a shot," Jones said. "After getting my license, I officially started in residential real estate in May of 2011."
Jones was one of only two first-time real estate agents that Hobson Realtors had hired in the organization's more than 40-year history.
"I absolutely love real estate. It's my passion. It's what I get excited about. It's marketing. It's people skills. It's a little bit of legal. It's everything that I wanted to do rolled up into one job," he said.
One of the things Jones loves about what he does in real estate is his ability to be an ambassador for people who have not been exposed to the city.
"I work with a hospital system and other local companies who ask me to take their candidates out and sell Memphis to them," Jones said. "I feel like a lot of people arrive in Memphis with preconceived notions, both good and bad, and by the time I spend a day with them, they're pretty fired up about the city."
In addition to championing the city of Memphis through his career in real estate, Jones is involved in a number of community organizations.
"I just wrapped up a six-week program helping Advance Memphis as a 'Champion,'" he said. "I met with three men every week as part of the Jobs for Life program. It was an amazing experience, and I probably learned more from these guys than they did from me."
Jones is also involved with Memphis Teacher Residency, and for the past few years has led a homebuying seminar for the organization.
With a booming real estate market and $20 billion in future development in the pipeline, Jones believes Memphis is really on the cusp of launching into its next era.
"We're in this together, and it's our city. If we're going to move it forward, we have to work together."
Worth Jones is a graduate of the New Memphis Fellows program. Learn more at newmemphis.org.
---