Gateway Tire converting vacant dealership on Summer Avenue
Construction has started to turn a large but vacant car dealership property on Summer Avenue into a Gateway Tire & Service Center.
"We're going to convert that into one of our Gateway Tire stores," Joe Dunlap said of the former Lewis Ford building at 5275 Summer. "We anticipate it will be our largest one in Memphis."
Dunlap is a member of the family that founded the Batesville, Mississippi-based Dunlap & Kyle Tire Co. in the early 1930s. In the 1980s, the tire wholesaler started its subsidiary business of Gateway Tire & Service Center locations.
The business bought the long-vacant dealership building on Summer in April 2017 for $1.5 million, and will spend about that much to renovate much of the 81,000 square feet of building space on 9 acres, Dunlap said.
The back of the building has 19 service bays on each side, or 38 openings. And each opening can accommodate two cars at a time, Dunlap said.
A typical Gateway Tire & Service Center has 18 bays. The company may not initially use all the space in the former dealership, but, still, the operation will be about 50 percent larger than average, Dunlap said.
The center will employ up to 15 people.
C&M Builders of Southaven is the construction contractor for the renovation.
Gateway Tire operates almost 60 service centers in the Southeast, including about 15 in a Memphis region that includes Jackson and Atoka, Tennessee.
The Summer Avenue location plugs a geographical gap for the chain, filling in the space between the Gateway centers at 3197 Poplar and farther northeast at 2705 Kirby-Whitten Road in Bartlett, Dunlap said.
"We hope to serve people in the 3-mile radius of (the old) Lewis Ford," Dunlap said. "I think we saw there's 70,000 people. That's a lot of people."
The company also liked the location because of the resurgence of the Summer Avenue commercial corridor.
"Summer Avenue is seeing some sort of rebirth, I think," said Dunlap, who cited as examples the new Planet Fitness where the vacant Imperial Bowling building had stood and construction of the new Aldi grocery next door.
Dunlap & Kyle Tire Co. wholesales tires to tire stores in at least eight states, comprising the bulk of the family business, Dunlap said. "I think we have over 3 million square feet of warehouses spread out across the Southeast. The retail is just kind of a side thing," he said.
But the business of servicing cars is strong, especially because cars are now manufactured to last longer and thus must be maintained longer, Dunlap said.
"For the automobile today, the average age is 11 or 12 years old," he said. "Say in 1970, it was rare to see someone driving a car that was built in 1960. People just didn't keep cars a long time back then.
"So people have to have them repaired. May need an alternator, water pump, some front-end work. There are just a lot of things," he said.
Dunlap & Kyle Tire Co. is still headed by Dunlap's 89-year-old father, R.H. Dunlap, who lives in Oxford.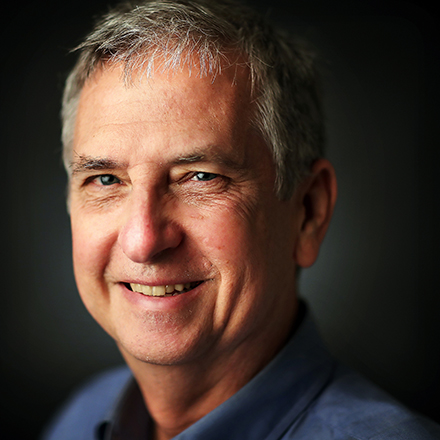 Tom Bailey
Tom Bailey covers business news for The Daily Memphian. A Tupelo, Mississippi, native, he graduated from Mississippi State University. He's worked in journalism for 40 years and has lived in Midtown for 36 years.
---