Possible redevelopment sandwiches Bogie's future
Boyle studies makeover for old East Memphis shopping center
Negotiations are occurring between Bogie's Delicatessen in East Memphis and its landlord that could keep the popular restaurant open whether its building is demolished or not.
The Land Use Control Board last week approved Boyle Investment Co.'s proposal to redevelop the 54-year-old Williamsburg Village Shopping Center at 679 Mendenhall, just south of Poplar.
The unanimous approval came despite the pleas of neighbors and loyal Bogie's customers who collectively consume on average 75 to 100 pounds of pasta daily at lunch and 50 pounds of turkey slices layered in their Turkey Deluxe and other sandwiches. 
"We want to keep our neighborhood deli. I am tired of independent businesses being forced to close by big corporations," Christy Hasselle writes in one of 14 emails of opposition received by the Office of Planning & Development.
"As if East Memphis needs any more chains!!" writes Kat Leache, who lives in East Memphis. "The idea of forcing small, locally-owned, successful businesses to close to make room for more generic chains is laughable. Memphis does not want to get Nashville'd!!"
Joel Fulmer has seen those and other comments about the issue and likens it to being "almost fake news." He is a senior vice president for Boyle.
"So many erroneous things have been reported," Fulmer said late Monday afternoon.
Boyle is exploring achieving the highest and best use for the old shopping center, and has only now established, with the planning board's vote, what is legally permissible, he said. "The next step is to determine what will be financially feasible."
"Looks like we'll be able to save most of the buildings on the north end, but the two on the south end (including Bogie's) have so much physical obsolescence to them they are really not savable," Fulmer said.
Boyle does not yet have enough data and facts to make a concrete proposal to Bogie's, he said.
Williamsburg Village comprises seven small, mostly brick buildings totaling 16,217 square feet. Boyle plans to renovate the northern four buildings and replace the southern two, including the one housing Bogie's, with one larger structure. The center's total space would grow to 20,758 square feet with the changes.
Boyle issued a press release Monday stating the redevelopment would "maintain the neighborhood scale and original Williamsburg architecture of the project.
"All buildings to the north will be improved with exterior upgrades, more accessible walkways, better lighting and enhanced landscaping," the release states.
Boyle develops, manages and leases retail, office, industrial and residential property.
"Boyle still must complete the design and pricing phases to know if the project is financially feasible," the company release states, adding the process should take three to four more months.
On Monday morning, Fulmer told the general manager of Bogie's it would be possible the restaurant could remain open while the other buildings were being renovated, and then move into the renovated building that most recently housed Memphis Jewelry and Beltone, said Brad Greer.
Greer is Bogie's general manager and a member of the family that owns the restaurant. The family does not own the Bogie's in Downtown or Collierville.
The renovated space, about 2,300 square feet, would be smaller than the existing, 2,860-square-foot restaurant and likely more expensive to lease, considering Boyle would want to recoup the money it spends on the redevelopment, Greer said.
But closing Bogie's for the seven to nine months it will take to demolish and rebuild its existing building is not feasible, he said.
Greer is gratified by the support of customers. "We definitely have a loyal clientele," he said. "We do treat them like family, on a first-name basis."
Business volume is "really good" for the restaurant, which has seating for about 100 and a substantial catering operation.
Many of the businesses in the shopping center have closed or moved. Boyle did not intentionally move tenants out, but reacted after vacancies occurred, Fulmer said.
The vacancies "simply presented an opportunity" to explore the highest and best use for the property and make the best of a bad situation, Fulmer said.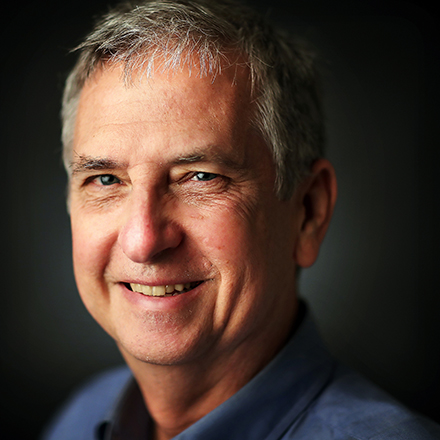 Tom Bailey
Tom Bailey covers business news for The Daily Memphian. A Tupelo, Mississippi, native, he graduated from Mississippi State University. He's worked in journalism for 40 years and has lived in Midtown for 36 years.
---