Blue Monkey developers to start mixed-use project
Three-story building will have a deli on the ground floor, four apartments
Construction may soon start Downtown on a three-story, mixed-use building with a ground-floor deli restaurant and four apartments above.
The $1.6 million building will rise at 529 S. Front next to the Blue Monkey, according to a building permit application filed this week.
The site is 0.6 acres at the vacant, northwest corner of Front and G.E. Patterson.
The same partners who own both the Downtown and Midtown Blue Monkey restaurant/bar locations will be majority owners in the mixed-use building.
Each of the three floors will be 2,600 square feet, with the first floor to be occupied by a yet-to-be-named deli in the front and a commercial kitchen in the back, said one of the partners, Michael Johnson.
The top two floors will each have two apartments of about 1,250 square feet each.
The other partners in Blue Monkey Enterprises are George Bogy, Vernon Glenn Delashmit and Butch Jordan.
There's a "whole lot to like right now" about Downtown Memphis, Johnson said.
The developers secured a nine-year payment-in-lieu-of-taxes (PILOT) incentive from the Center City Revenue Finance Corp. in February 2018 for the project. The Downtown Memphis Commission staff report filed at the time recommended the development, calling it a "key infill development at a strategic location" near the Central Station redevelopment and future Malco Powerhouse Cinema.
The Blue Monkey Partnership bought the Downtown property in 2003. Their original Downtown restaurant building burned in 2005, and then the economy slowed with the Great Recession soon after. 
"We feel like we're getting what we came for now," Johnson said. "It's really bloomed. A lot of synergy. A lot of good things happening.
"I like both of our spots," he said of the Blue Monkey at 2012 Madison in Midtown and at 513 S. Front, next door to the future mixed-use building. 
"Midtown and Downtown are as good a place to be in Memphis as anywhere," he said.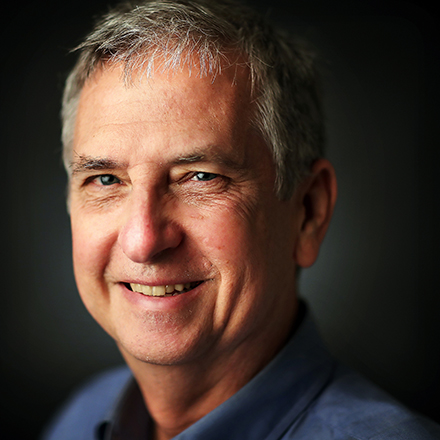 Tom Bailey
Tom Bailey covers business news for The Daily Memphian. A Tupelo, Mississippi, native, he graduated from Mississippi State University. He's worked in journalism for 40 years and has lived in Midtown for 36 years.
---