Elvis, Cash & doomed 'Auto Row' buildings: History may be honored
One is where Elvis bought a lot of Cadillacs.
The other is where Johnny Cash found his backup band, The Tennessee Two.
Those two extraordinarily long, masonry buildings – remnants of Downtown's long-gone Automobile Row – are to be demolished to make room for the big mixed-use development called Union Row.
Plans are afoot to not only memorialize what happened under their roofs, but to stamp Union Row with the music of those legends that put the buildings in history books for a paragraph or two.
The structures feature little architectural ornamentation. Preservationists have not elevated them or placed them on "endangered buildings" lists.
They are neither a Graceland nor a humble childhood home like Cash's in Dyess, Arkansas.
But the old structures are reminders of the kind of workaday brushes with greatness that happen when stars live in your hometown.
At 341 Union, Southern Motors (renamed Madison Cadillac in 1966) sold Elvis dozens of Cadillacs from the 1950s until his death in the 1970s.
He was a regular in part because the salesmen there catered to Elvis. They'd keep the showroom, with its 8-foot-tall stuffed polar bear, open after hours so the superstar could shop undisturbed, Scotty Moore wrote in his blog, scottymoore.net. Moore was the guitarist who played behind Elvis in the early years.
Only a vacant property now separates that building from 309 Union. That's where in the early 1950s Johnny Cash's uncle, Roy Cash, was service manager for the Plymouth and DeSoto dealership called Automobile Sales.
Two of Roy's employees were Marshall Grant and Luther Perkins, mechanics who played their guitars when work got slow.
Here's an excerpt from a November 2013 Oxford American magazine article written by Rosanne Cash, Johnny's daughter:
When my father was discharged from the Air Force and returned to Memphis, my uncle Roy picked him up at the bus station and then took him over to Automobile Sales to introduce him. Marshall told me that when my dad walked into the mechanic's bay he looked up, saw a lanky, dark-haired young man standing in the doorway, and that the hair on the back of his head stood up and chills went down his back. He knew.
"Roy says you boys pick a little music," Dad said to Marshall and Luther. "Very little," Marshall answered. "Maybe I can pick with you sometime," Dad responded. And that was the beginning.
Grant and Perkins would become Cash's back-up band called The Tennessee Two.
Plans being made
A few blocks away from the former dealerships is Visible Music College, founded and led by Ken Steorts. When plans for the 29-acre, $950 million Union Row were announced in November, Steorts almost immediately thought about the buildings' link to Elvis and Cash and preserving the history.
Last week, Steorts met with Union Row developer Kevin Adams to discuss the property and what role, if a division of the college, The Center for Memphis Music, could play marking the history.
"The Center for Memphis Music at Visible Music College is encouraged by the evident concern for the music history elements already and we look forward to assisting with the music related parts of the project in any way we can," Steorts told The Daily Memphian by email after the meeting.
The mission of The Center for Memphis Music is to "preserve, honor and further all expressions of Memphis music for its makers, audiences, and visitors," he said.
Asked how confident he is that the buildings' histories with Elvis and Johnny Cash will be acknowledged by a marker or some other means, Steorts replied, "I'm confident that the project planners are interested in acknowledging the musical history of the area under development."
One visitor asked
The developers bought the vacant 69-year-old, 52,977-square-foot building at 341 Union in June 2018 for $1.15 million. They bought the building at 309 Union – which is 84 years old and 42,773 square feet – this month for $4.79 million.
Lit Restaurant Supply has inhabited 309 Union since the 1970s. In all the years, Lester Lit recalls just one visitor inquiring about the building's link to Johnny Cash.
About a year ago, he said, "somebody came in here and asked me if he could go to the back of the building because he had heard that's where this jam session was or some kind of recording," Lit said.
"He was mostly interested in the back part of it… He sounded like a pretty knowledgeable buff, and that he knew that Johnny Cash had something to do with this building," Lit said of the out-of-town visitor.
Lit has worked at the store three days a week since he and his brother sold it to a former employee who sold the building this month to the Union Row developers.
Lit recalled that the building had been vacant several years when he and his brother bought it more than 40 years ago. The car company had persuaded Bill Speros Chrysler Plymouth to move to Mount Moriah, "which was going to be the new Auto Row," Lit said.
Roy Jr. remembers
Roy Cash died in 1993. Roy Jr., a retired Navy officer who lives in Collierville, remembers 309 Union with some detail and said, "it's certainly worthy of some recognition.
"Because if it had not been for those two guys and my dad, I don't know where Johnny's band would come from," Cash said.
His uncle Johnny once even bought a Chrysler Imperial from Automobile Sales, he said.
Cash recalled when his uncle, Grant and Perkins started playing and becoming "tighter" as a band.
"They would come to our house on Fairmont Avenue in the Macon-Wells Station area. JR (which is what family members called Johnny Cash) and Luther and Marshall would come over to our house. We had a bigger house than the others. Dad just wanted them to come to our house to practice and sing songs," Cash said.
He was 14 years old when he rode with his father to see Johnny, Perkins and Grant play their first paid performance at Galloway United Methodist Church in December 1954. The event was a fundraiser for missionaries.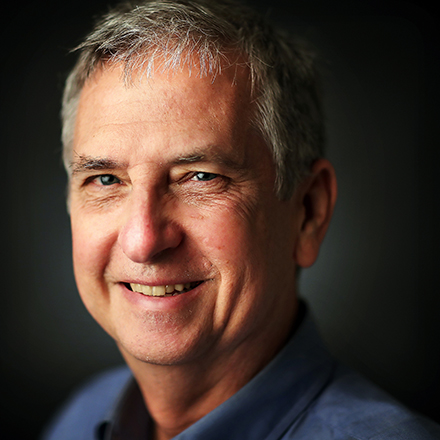 Tom Bailey
Tom Bailey covers business news for The Daily Memphian. A Tupelo, Mississippi, native, he graduated from Mississippi State University. He's worked in journalism for 40 years and has lived in Midtown for 36 years.
---