Memphis Child Advocacy Center opens expanded campus
A Memphis agency dedicated to helping children find hope and healing after the trauma of sexual and physical abuse will be better able to do its work in a larger facility it formally opened Monday.
The nonprofit Memphis Child Advocacy Center (CAC) works to help these children through advocacy, therapy, team coordination, forensic interviews and other services.
Child abuse and sexual abuse are problems throughout the U.S., but especially in Tennessee and the Mid-South.
In 2018, there were more than 70,000 cases of child abuse reported in Tennessee, which accounted for 4.7% of children statewide. Closer to home, a 2014 Shelby County Adverse Childhood Experiences study found that 20% of adults surveyed reported they were victims of sexual abuse during childhood, which is twice the national rate.
While CAC is not an investigative organization, it provides all the tools and resources necessary for children and families to deal with many types of abuse.
"We are here to provide a safe, child-friendly, welcoming environment where governmental partners can come together and coordinate their work so kids and families can come to one place and get everything that they need," Virginia Stallworth, executive director of the Memphis Child Advocacy Center, said.
In addition, CAC provides child sexual abuse prevention training to the community. It has trained 24,000 adults since 2011 with a goal of training 5% or 35,000 adults throughout Shelby County.
Thanks to a long-term lease agreement with the Memphis VA Medical Center, CAC on Monday evening celebrated the grand opening of its newly expanded facilities, which will allow it to help more children in the Memphis area.
Located just east of the Memphis VA Medical Center at 1085 Poplar Ave., the deal to lease the building has been in the works for years, and both parties see it as a win-win scenario.
"Sometimes we talk about the VAs as big, federal entities," said David Dunning, Memphis VA Medical Center director and CEO. "But we're your friends; we're your neighbors. My veterans, my employees, my agencies get services here (at CAC). We get to be a small part to make sure our community has the services it needs to meet the needs of the most vulnerable part of our population, which is our children."
The expansion, which was made possible by donations from foundations, private companies and individuals, allows for space for additional partner agency staff members to move onsite, including a medical clinic operated by the Shelby County Crime Victims and Rape Crisis Center.
"To have child protective services, law enforcement, forensic medicals and other agencies onsite, alongside our staff who provides forensic interviewing, victim advocacy and therapy, we really are implementing the Child Advocacy Center model at the highest level of implementation," Stallworth said.
The Shelby County Child Protection Investigation Team (CPIT) is also headquartered at CAC. Comprised of 15 agencies, CPIT is responsible for the investigation and response to reported cases of child sexual and physical abuse. In 2018 alone, the team reviewed 3,660 reports of suspected abuse and conducted a forensic interview with 983 children.
"Growing the Memphis CAC from one building to what we call a 'campus' is a dream come true," Nancy Williams, former director of CAC, said. "We knew we needed more space for our families, and the children and families needed more privacy than we could offer them. We knew it worked to have our team here in one place, because that meant the children could come to one place."
The Memphis Child Advocacy Center opened in 1992 in the Victorian Village home that once housed the Four Flames Restaurant. When CAC was founded, it was one of only 14 such centers in the U.S., and now there are more than 800.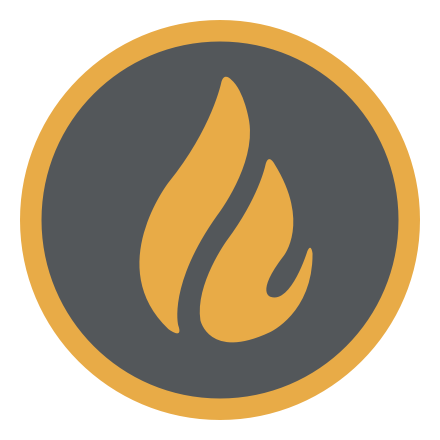 Christin Yates
Christin Yates is a native Memphian who has worked in PR and copywriting for a decade. She earned her B.S. in public relations and M.S. in mass communications from Murray State University.
---