New initiative works to cultivate young Memphis entrepreneurs
While summer jobs are great for kids and young adults, there is a need to help them find year-round opportunities to make money.
A new private-sector initiative has formed to help young entrepreneurs succeed in their business endeavors. The Teen Economic Advisory Committee (TEAC) is comprised of notable, local business leaders who want to help kids earn money by using their talents.
"We started thinking about what young people could do to earn an honest dollar, from bicycle repair to painting parking lot lines," said Tony Nichelson, founder of Man of the House Mentoring and a member of TEAC. "We have to be sure more of these young people get an opportunity while they're young to develop their gifts and talents. All of the money we raise through the Teen Economic Advisory Committee goes directly to the students and to sustain this organization."
The inaugural meeting of the committee last month included corporate banking executive Vernon Stafford with First Tennessee Bank, Soulsville developer Jeff Higgs and other prominent community leaders. Shelby County Commissioners Willie F. Brooks, Eddie Jones, Mikell Lowery and commission chairman Van Turner have also all supported the initiative.
"It's important when you look at the demographics of Memphis and some of the continuing challenges, we need to look at innovative ways to make some positive changes to the city," said Jimmie E. Tucker, managing principal of Self + Tucker Architects. "Certainly, having programs that can engage young people and can look at ways for them to expand their options and opportunities is definitely important."
After forming the committee, Nickelson met with 901 Kidpreneurs, a group established a couple of years ago to bring awareness to the talented, creative, youth-owned businesses and organizations in Memphis.
"901 Kidpreneurs was already up and running, so we wanted to put a support network around them," Nickelson said. "The Teen Economic Advisory Committee partners with this group and others because we can't rely on a summer job for thousands of young people. For all of his success, Moziah Bridges of Mo's Bows can't be the only young entrepreneur with a product and a skill. That's what we're looking for with the Teen Economic Advisory Committee."
Bridges has become somewhat of a local legend, gaining the mentorship of "Shark Tank" entrepreneur Daymond John to grow his custom bow-tie business that recently earned a licensing deal to use NBA logos in his designs.
TEAC created the framework and support network to put structure and resources in place so that hundreds of talented young Memphis entrepreneurs can have a shot at success. So far, there are a dozen kids signed up ranging in age from 7-15.
One of them is Marlon Yates. His mother, Marilyn Livesay, said her son started making jewelry as a way to raise money for his unexpected trip to the Junior Olympics for track.
"At first, Marlon was making jewelry as 'thank you' gifts for people who donated to his track trip," Livesay said. "We came across a 901 Kidpreneurs event and decided to check it out. That's how we got involved."
Marlon now has his own company, Racin' Designs, and he repurposes vintage beads mixed with new elements. He started making jewelry at the age of 8; he is now 10 and a fifth-grade student at St. George's Memphis.
"We try to keep 40-70 pieces in his inventory. A lot of people donate old jewelry or materials, which helps keep the costs down," Livesay said.
901 Kidpreneurs has quarterly marketplaces, the last one held Saturday, Dec. 15, at Makeda's Cookies. Some of the kids earn more at a marketplace event than during a summer-long job.
"I started my business two years ago to raise money for the Junior Olympics," Marlon said. "Then I got into the 901 Kidpreneurs. I started making more jewelry doing earrings and other necklaces and bracelets."
In addition to 901 Kidpreneurs, TEAC partners with Universal Teens, a program housed in the former Universal Life Insurance Building, of which Tucker is an owner. The Universal Teens program employs young historians to give tours of the Universal Life building as well as the South Memphis neighborhood, which includes the Stax Museum of American Soul Music.
"Universal Life Insurance was a great model for engaging young people and looking at ways of creating economic empowerment," Tucker said. "The building itself is an incredible example of what's possible and another way to tangibly engage young people and help them understand the past of the city of Memphis."
It is not known how much money is traded among young people in Memphis, from selling jewelry and art to services like lawn care and home repairs.
"We don't know what the GDP is for children in Memphis from allowances and part-time jobs. It may be over $1 million already," Nickelson said. "There's an exchange of money, and we don't know the dollar amount."
TEAC, in partnership with HOPE Federal Credit Union, plans to form a Teen Business micro-loan and micro-grant fund to help students with costs such as materials, inventory and improved marketing. The committee will raise initial funds, but intends to be self-sustaining in a year or two.
"Community service and service learning are good, but our children need to know what value to place on their skills," Nickelson said. "Everyone who does work expects to get paid. We call it 'pocket money.' Every young person should be in a position to earn that."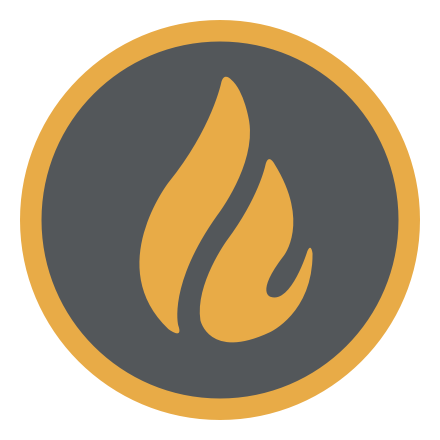 Christin Yates
Christin Yates is a native Memphian who has worked in PR and copywriting for a decade. She earned her B.S. in public relations and M.S. in mass communications from Murray State University.
---