Financial planner aims to help 10,000 Memphians become debt free by 2020
Nancy Knous has been in the financial advising business since 1985. Although she was well-versed in helping her clients at Benchmark Wealth Management achieve financial success, when the Great Recession hit in the 2000s, she realized she did not have any savings of her own and wondered how the business she owned might stay afloat.
After reading Dave Ramsey's "Total Money Makeover" and taking a humbling loan from her friend and receptionist Carolyn Hughes (now her assistant), Knous' outlook on financial freedom completely changed, and she altered her business practices to help her clients get out of debt.
"I started meeting with clients and asking what they were spending," Knous said. "About five out of 100 people knew what they were spending. I decided to make it my goal to get as many people out of debt as we can. We can change the trajectory of Memphis if people aren't worried about their credit cards."
Knous took her own advice to heart and started by putting $1,000 in a savings account. Over the next five to six years, she paid off everything she owned.
"When my mom needed help paying for her care, I was in a position to do that. Now the issue isn't what do I pay off, but who do I give it to," she said.
For 25 years, Knous has been teaching a class at the University of Tennessee College of Pharmacy to help students pay off student loans once they graduate. She also teaches free monthly courses, which are open to the public, called "Financial Foundations" at her office at 5855 Ridge Bend Road. Knous estimates she has touched or counseled roughly 7,500 of her goal of 10,000 Memphians in financial management and financial freedom.
"Once you get debt free and see the difference it makes, you get evangelistic about it," she said. "The more people we help get out of debt, then there's more money to manage."
Keneko Claybon is a former pharmacy student who is now a licensed pharmacist. While she attempted to pay off her student loan and house debt on her own, she was not making the progress she had hoped. She made a lofty goal of becoming completely debt free by the age of 40.
"I knew on the onset that I wanted to pay off everything as soon as I could. When I first graduated, I tried to do it on my own without any advice," she said. "There were some things I did not know that I needed to be doing. I remembered Nancy (Knous) and met with her team, and they were able to help me change a few things and start seeing light at the end of the tunnel."
While she was not completely debt free at 40, Claybon achieved financial freedom before turning 41. A 2009 graduate of the University of Tennessee College of Pharmacy, she paid off her student loans in 2014 and her home by the end of 2016.
Another debt-free client is Mitch Berryman, a construction manager who has known Knous for 25 years.
---
"Once you get debt free and see the difference it makes, you get evangelistic about it. The more people we help get out of debt, then there's more money to manage."
Nancy Knous, financial adviser
---
"I already had some of the basics of what I thought I needed to do to become debt free, and she (Nancy) was a better coach and mentor than anything," Berryman said. "Getting the affirmation that this was what I needed to do and how we need to do it was what I needed."
Berryman ultimately used his savings to pay off his home mortgage and became debt free in 2009. His daughter now sees Knous and Benchmark Wealth for advice and guidance on money management.
"The first step to financial freedom is to know what you're spending and be curious about it," Knous advises. "Then look at why are you doing it, and decide if this is something that you want to change. People need to be sober about what they're doing and why they're doing it."
A graduate of the University of Tennessee-Knoxville with a degree in communications, Knous' registrations, held with LPL Financial, include the Series 7, 63 and 24. She is a Certified Financial Planner™ practitioner, is licensed in 25 states and is also a SmartVestor Pro for Dave Ramsey.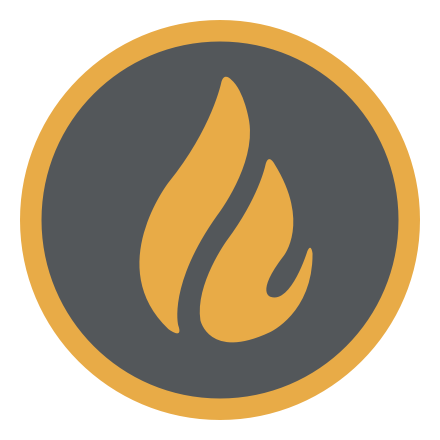 Christin Yates
Christin Yates is a native Memphian who has worked in PR and copywriting for a decade. She earned her B.S. in public relations and M.S. in mass communications from Murray State University.
---