Vining Sparks founder Jim Vining remembered as legend
Many in the local investment community are mourning the loss of Jim Vining, who was called a pioneer in the storied financial services history of Memphis.
Vining, 76, founder and former chairman of investment firm Vining Sparks, died Oct. 14. Funeral services will be Saturday, Oct. 20, at 1 p.m. at Christ United Methodist Church, 4488 Poplar. A private burial will follow.
Vining started his firm in 1981 with an initial staff of just 17 people. Over the years, he watched it grow to more than 350 employees in more than a dozen offices throughout the country.
"As far as the Memphis financial market, Jim is legendary status," said Duncan Williams, president of Duncan-Williams Inc. "He's one of the gentlemen who really made Memphis a city of fixed income that it is. He influenced a lot of people in this business and helped many people become successful in this business."
Vining Sparks began with $1 million in capital from the late Willard Sparks, a well-known Memphis-based commodities broker. Initially only serving community banks, Vining Sparks now works with approximately 4,500 institutional investors, including banks, credit unions, trusts and insurance companies.
In 1988, the Independent Community Bankers of America (ICBA) granted Vining Sparks an exclusive contract to provide broker-dealer services to its members. Vining credited the partnership for much of the firm's success over the years.
Today, Vining Sparks consistently ranks as one of the top 20 underwriters of newly issued agency debt in the U.S. It has an estimated $100 million in capital and an annual trading volume of more than $150 billion.
Vining retired nearly a decade ago after being diagnosed with cancer, but he maintained a close relationship with the firm he started.
"When I came back to Memphis in 1993, Jim was the first person to call and ask me to his office to offer help and support," Williams said. "We had a great relationship ever since then, and I saw him as a mentor and father figure."
Gary Wunderlich, CEO of B. Riley Wealth Management, formerly known as Wunderlich Securities, knew Vining for more than 25 years and often went to him for advice and guidance after starting his own company in 1996.
"What I can say about Jim, both professionally and personally, is that he was unbelievably supportive whether you were a competitor or not," Wunderlich said. "He was incredibly helpful to our firm as we were building our business over the years."
Harold Byrd, president of Bank of Bartlett, did business with Vining and Vining Sparks for many years.
"Jim was such a trailblazer in the financial industry, culminating in the founding of Vining Sparks, which became a premier investment banking firm in the Southeast and throughout the country," Byrd said.
Byrd recounts fond memories of Vining, including competing against him in a 1-mile race at the Memphis University School track. Vining ended up winning the race.
"Jim ran that race like he ran the race of life – he was prepared, he was in shape, and he knew how to pace himself," Byrd said.
Vining had prepared to start his own company by building the bond business at the former Union Planters National Bank in Memphis, now Regions Bank, and working as an executive at the Federal Reserve Bank of Atlanta and as a Fed governor.
Vining was born in Bristow, Oklahoma, Oct. 1, 1942, as the oldest of four children and attended Oklahoma State University. He was inducted into Oklahoma State University's Engineering Hall of Fame in 2006 and named a Master Entrepreneur by the Society of Entrepreneurs in Memphis in 2014.
Vining leaves behind his wife, Ann, who he met in eighth grade, and four children.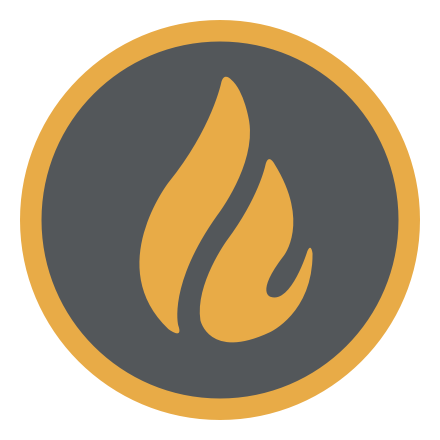 Christin Yates
Christin Yates is a native Memphian who has worked in PR and copywriting for a decade. She earned her B.S. in public relations and M.S. in mass communications from Murray State University.
---