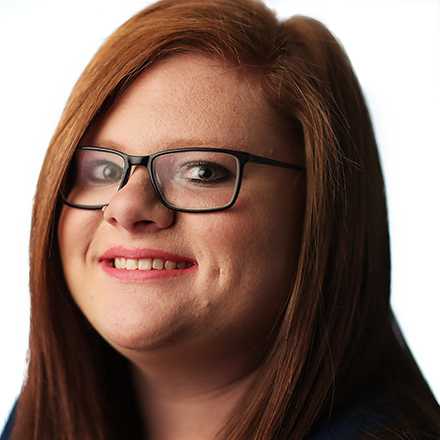 Ashley Sullivan
Lead Generation Specialist for RedRover Sales & Marketing Strategy, Ashley Sullivan is a results driven marketing professional with a passion for analytics and strategy development. Learn more at www.redrovercompany.com.
Guerrilla Sales & Marketing: Say no to spray and pray
Marketing of the past has been mostly "spray and pray," where your brand's message is sprayed to the masses in volume, and you pray it resonates with enough of your ideal audience to incite action. But marketing today is all about personalizing to clearly defined targets. This shift has led many B2B brands to move to account-based marketing (ABM).
ABM targets organizations with a customized strategy for each, addressing specific needs. Eighty-four percent of businesses using ABM say it delivers higher return on investment than other marketing campaigns.
If you think your business could benefit from ABM, here are three ways to make your plan most successful:
You will first want to strengthen the alignment between your sales and marketing team. Although sales is not in the name, the success of account-based marketing relies heavily on both marketing and sales. The two teams must be aligned on company objectives and work in tandem to create, engage and win your target client list. When working together on accounts, coordinated outreach avoids redundancy and engagement with prospects is meaningful and high value. Marketers who execute account-based marketing are 40 percent more likely to say they've aligned their strategy with the sales team.
Once you have a target list of organizations in hand, assign a tier to each prospect. Your tiers should be: one-to-one, one-to-few or one-to-many. As you may have guessed from their names, these tiers will be assigned based on how you will be messaging the prospect. One-to-one will be the most personalized, with all messaging being specific to the targeted organization. One-to-few would be a group of organizations, with messaging being industry specific rather than organization specific. One-to-many is scaled personalization. Messaging would still be specific to this group's needs but at a broader scale across many industries.
Due to budgets and bandwidth, you will likely be using a blend of messaging from each tier, but it is important to identify just how deep your customization will go for a given prospect.
Finally, consider what defines success. Your measurements for ABM clients will differ from traditional efforts. Because you are using precision targeting, you will see a decrease in mass lead flow. As a result, you will need to focus less on the number of leads and sales meetings, and instead focus on measuring the sales cycle time, deal size and customer lifetime value.
When executed correctly, ABM allows you to engage the right prospects efficiently and effectively with a high level of personalization. In return your business will benefit from less marketing dollar waste, increased deal sizes and shortened sales cycle. It's a win-win for you and your customers.
---