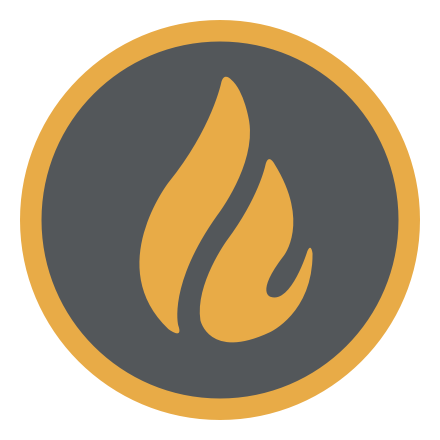 Tipping Point: Kiamesha Wilson makes her dream reality at St. Jude
After earning a bachelor's degree in business administration at Tennessee State University, Kiamesha Wilson returned to her hometown of Memphis to help with her family's restaurant. Then she went back to school to earn her MBA, this time staying in the Bluff City.
After obtaining her master's degree from the University of Memphis, she decided that if she was going to stay in Memphis, she ultimately wanted to work for St. Jude Children's Research Hospital. "At the time, I didn't have a full understanding of ALSAC and St. Jude. But I set a goal for myself to work with them," she said about the hospital and its fundraising arm.
While working at Memphis Marriott Downtown, now Sheraton Memphis Downtown, Wilson drove by St. Jude every day for three years, and her passion to work there grew. She learned as much as she could about the hospital and its fundraising organization, and she decided that a position at ALSAC would be the best fit for her.
In 2011, her dream became her reality. And since she joined ALSAC, Wilson has helped in campaigns to garner $5.5 million in fundraising annually for St. Jude.
Editor's note: Memphis stands at the threshold of incredible possibility. In this series, New Memphis introduces innovative Memphians who are driving our city forward and forging its future success.
In her current role with the Volunteer Operations and Experience Department, she develops ways to engage volunteers helping St. Jude's patients and families. Strategies Wilson creates and executes affect St. Jude volunteers in Memphis and across the country.
"The things I build and do here will help bring St. Jude to other cities and towns," Wilson said.
"Working at St. Jude is rewarding. Not a lot of people have a job where they can get up and know they're doing something for good," she said. "I know I'm making a little spark in this big world by the work that I'm doing here, and that means a lot."
In addition to her career and work with ALSAC/St. Jude, Wilson is involved in a number of nonprofits and organizations in the Memphis area. "I do a lot of volunteering because I believe in Memphis, and to make Memphis better, I have to invest in Memphis," Wilson said.
She is on the board of the National Black MBA Association, for which she is also a past president. "I got involved with them when I was in grad school because I was looking for a professional network to help me get to know more professionals in the city."
Wilson has been a committee member for the Boys & Girls Club tennis invitational, and she also mentors high school and college students. "I love mentoring the youth because children are the future, as cliché as it may sound," she said laughing.
And Wilson is optimistic about the future.  "I hope to leave a lasting impact on the Memphis community by the work that I do," she said. "I want to one day look back and see that I left my mark and that the next person behind me can pick it up and carry it forward."
Kiamesha Wilson is a graduate of both the Embark and Fellows programs at New Memphis. Learn more at newmemphis.org.
---