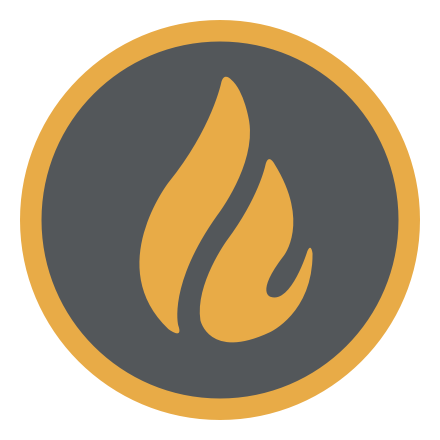 Tipping Point: Turning passion into action
Venkatesh (Venki) Varma Mandapati came to Memphis in 2015 from India to pursue his master's degree in information systems from the University of Memphis Fogelman College of Business and Economics. His internship at AutoZone later turned into a full-time job. He now works at FedEx as a senior marketing analyst and is working toward his MBA, also from the University of Memphis.
"I started to really get to know Memphis in 2016," Mandapati said. "As an international student, I always looked for opportunities to network."
Passionate about education, Mandapati helps students with resumes, job interviews and more. Most of the students with whom he works reach out to him via LinkedIn. He enjoyed this work so much, he recently launched his own startup, Careerquo, which helps students connect with mentors to pursue their careers.
Careerquo competed in and won first place in the International Business Model regional qualifier at the University of Mississippi in November 2018. Mandapati will represent the team at the International Business Model Competition finals, and present to investors in Jamaica in May. Careerquo also was selected to be in the top 64 "U.S. Student Startups" for the Student Startup Madness Competition.
"We have great talent here in Memphis and plenty of opportunities as well," he said. "There are a lot of students who still need mentors who can guide them. I wish through my platform that I will be able to do that, not just in Memphis but for any student around the globe."
Mandapati plans to start small and expand organically. There are currently about 80 users on careerquo.com. The site offers opportunities for "players" (students) and "coaches" (mentors) to connect with one another and set up virtual appointments.
"I was hoping to have this model as a platform for mentors and students to reach out to one another," Mandapati said. "I am hoping to connect students at other universities to this platform so they can learn what it's like to be a student or to learn at a particular university."
Careerquo has already garnered attention from other universities including Ole Miss, which plans to include Careerquo in its curriculum beginning Spring 2019.
To engage with his target audience, Mandapati also has a YouTube channel, Driven by Doing, where he shares tips and suggestions for professional success, and he plans to start a podcast for students to help those who are about to graduate look for jobs.
"On [my YouTube channel], I share my experiences and my journey to success, learnings from failure, leadership, motivational speeches and many more," he said.
Now that Mandapati has been in Memphis for several years, he feels connected to the city and has built a large networking circle.
"Being here from India, I didn't really know anyone," he said. "Building that network with professionals and mentors has really helped me in the community."
Venki Mandapati is a graduate of the New Memphis Embark program. Learn more at newmemphis.org.
---