FedEx not interested in federal aid at the moment, chief says
Editor's note: Due to the serious public health implications associated with COVID-19, The Daily Memphian is making our coronavirus coverage accessible to all readers — no subscription needed.
FedEx has continued to push for loans and grants to shore up the airline industry while maintaining it doesn't anticipate needing federal aid to weather the coronavirus crisis.
The version of a $1.8 trillion stimulus package that stalled in Congress Sunday included $8 billion for cargo airlines.
FedEx was among members of Airlines for America, an industry group of passenger and cargo carriers, that wrote to Congress warning of "draconian measures such as furloughs" unless the bill included "worker payroll protection grants."
Under the proposed legislation, $500 billion in loans and loan guarantees would be available for designated businesses including $50 million for passenger airlines and funds for cargo airlines.
Chairman and chief executive officer Frederick W. Smith appeared on CBS News "Face the Nation" on Sunday, after company executives spoke of the aid package during the company's third quarter earnings call and on Fox News later last week.
Asked on CBS if FedEx would be seeking part of the aid, Smith said, "I don't think so at this point in time. It would only be available or needed by FedEx, and all the all-cargo industry, if things really get bad, and then only in the form of loan guarantees."
---
---
It's "a different story" with passenger carriers, who are "in very dire straits," he said.
"That's not the situation with us. In certain cases, our business has actually increased because of this situation. In others, it's declined," Smith said.
"So I doubt that we'll need it, but it's a good thing to have there so we don't have to shut down long-term projects like facility construction and purchase of airplanes and trucks and things of that nature," Smith said.
A FedEx spokesman, responding to a question about whether FedEx's participation in the Airlines for America letter means FedEx is concerned about liquidity issues and keeping its workforce on the job, provided this response:
"Our country's passenger carriers face an unprecedented challenge due to travel restrictions related to COVID-19. As a cargo carrier, FedEx is in a different position. We are considered an essential service, and we are operating as local conditions and regulations allow," the statement said.
"As FedEx CEO Frederick W. Smith said on CBS Face the Nation (Sunday) morning, 'FedEx is not expecting layoffs. ... Quite the contrary, our people are working very heavily …moving things for hospitals and diagnostic labs,'" it said.
Last week on Fox News, Smith was asked if FedEx expected help from the federal government.
 "We don't at the moment," Smith said. "We've taken extraordinary steps to make sure we have adequate liquidity and I think we've planned well for that."
---
---
Airlines for America's letter to Congress said in part, "Unless worker payroll protection grants are passed immediately, many of us will be forced to take draconian measures such as furloughs."
The letter was signed by, among others, Gregory F. Hall, executive vice president and chief executive officer, air operations, at FedEx.
The airline group said if grants of at least $29 million were provided, airlines wouldn't furlough employees or conduct reductions in force at least through Aug. 31.
The group said if the grants and loans were approved, members would commit to place limits on executive compensation, eliminate stock buybacks over the life of the loans and eliminate stock dividends over the life of the loans.
Last Tuesday, during the FedEx third quarter 2020 earnings call, FedEx chief financial officer Alan B. Graf Jr. acknowledged FedEx was part of the Airlines for America request, but said FedEx had other options for maintaining liquidity.
FedEx expanded credit agreements last week. A five-year, $2 billion credit agreement dating to last March 22 was amended and restated, and a new $1.5 billion, 364-day credit agreement was reached.
"We have a doomsday scenario where we can definitely cut as much capex (capital expenditure) out of  (fiscal) '21 as we need to. I don't think we're going to hit that. I think our cash flows are going to be strong, but I can't tell you that until we get through the coronavirus," Graf said.
"And nobody knows when that's going to be. So we are managing the heck out of it right now. We ... just increased our revolver. We have many, many, many unencumbered beautiful new aircraft that we could use if we needed to for liquidity. So, I think as compared to my friends in the passenger business, we are in really good shape in that regard," Graf said.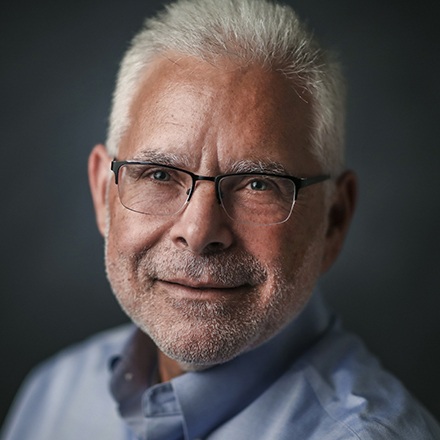 Wayne Risher
Business news reporter, 43-year veteran of print journalism, 35-year resident of Memphis, University of Georgia alumnus and proud father and spouse of University of Memphis graduates.
---